wife
New York: Mohammad Aini, 46, badly beat his wife but could not be charged because of he is a counselor to the Afghan Mission to the UN, which gives him diplomatic immunity.
Under Islamic law, beating a wife and other female members of the family is recommended. Imams instruct Muslim worshipers on the proper way to beat their wives. The mandate to beat one's wife is in the Qur'an:
"Men have authority over women because Allah has made the one superior to the other, and because they spend their wealth to maintain them. Good women are obedient. They guard their unseen parts because Allah has guarded them. As for those from whom you fear disobedience, admonish them and send them to beds apart and beat them." — Qur'an 4:34
New York: Muslim diplomat protected by immunity after beaten wife taken to ER
Mohammad Yama Aini allegedly assaulted wife Mezhgan Aini, 30, inside their Union Street home in Flushing at 12:30 a.m. Saturday, police sources said.
At some point, Aini then drove his wife to Flushing Hospital, where she eventually told workers he had pulled her hair, slapped her and punched her in the face, leaving her with swelling, pain and redness on her right eye, sources said.
Hospital workers called the police, who arrived at the medical facility at 4:30 p.m. Saturday, sources said.
But Mohammad, 46, could not be charged because of he is a counselor to the Afghan Mission to the UN, which gives him diplomatic immunity, sources said.
"Obviously, [the wife] was hurt enough that she went to the hospital and the hospital felt compelled enough to notify the police," a source told The Post.
"I'm sure the hospital victims' services referred her to get help. But if he's not arrested, what can you do?"
Mohammad on Sunday denied to The Post that he hit his wife.
"I think you have it wrong," he said over the intercom at the building where he and his family live. "Nothing happened. The hospital is saying nothing happened, and the doctors and my wife say that nothing happened between us."
When a reporter asked to speak to his wife, he said she was not at home.
Source: Diplomat protected by immunity after allegedly beating wife | New York Post
( Daily Mail ) Muslim men are allowed to hit their wives if they disobey them and domestic violence is a 'beautiful blessing', according to the women's branch of a radical Islamic group.
Sydney primary school teacher Reem Allouche told the women's arm of hardline political group Hizb ut-Tahrir that men are permitted to hit women with sticks.
During the 30-minute discussion at a meeting in Sydney's west, Ms Allouche and fellow panellist Atika Latifi – who are both wearing headscarves – describe how beating women is a 'symbolic act'.
At one point they even demonstrated how to use a small stick called a 'sivaak' to hit 'disobedient' women.
In a video of the debate, which has been posted on Facebook, Ms Allouche says men should use the sivaak to punish their wives.
She then uses one of the sticks to hit Ms Latifi while the pair laugh.
Other permissible methods to punish women involve using a twisted scarf or piece of fabric, the women say.
Ms Allouche says the act is 'symbolic', while Ms Latifi claims it's 'a beautiful blessing'.
READ MORE: Moment Muslim teacher demonstrates how a man should BEAT a woman – as Islamic group says a husband's violence is a 'beautiful blessing'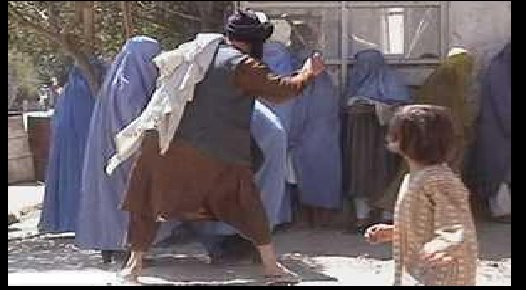 ( Daily Mail ) First Lady Melania Trump showed her love for the outdoors by choosing to leave her penthouse in Trump Tower and trekking to Delray, Florida for a museum and garden tour with the Japanese Prime Minister's wife.
It is Mrs Trump's first public appearance as first lady without her husband.
All smiles, the First Lady joined the Prime Minister of Japan's wife, Akie Abe, in a tour of Morikami Museum and Japanese Garden in Delray Beach, Florida.
Mrs Trump also revealed she has a green thumb and wants to make sure the White House gardens continue to flourish.
READ MORE: Melania the green goddess: First Lady shares her unexpected love of GARDENING on day-trip with Japanese PM's wife after coming under fire for skipping out on official White House tour yesterday