violence
( Daily Mail ) Muslim men are allowed to hit their wives if they disobey them and domestic violence is a 'beautiful blessing', according to the women's branch of a radical Islamic group.
Sydney primary school teacher Reem Allouche told the women's arm of hardline political group Hizb ut-Tahrir that men are permitted to hit women with sticks.
During the 30-minute discussion at a meeting in Sydney's west, Ms Allouche and fellow panellist Atika Latifi – who are both wearing headscarves – describe how beating women is a 'symbolic act'.
At one point they even demonstrated how to use a small stick called a 'sivaak' to hit 'disobedient' women.
In a video of the debate, which has been posted on Facebook, Ms Allouche says men should use the sivaak to punish their wives.
She then uses one of the sticks to hit Ms Latifi while the pair laugh.
Other permissible methods to punish women involve using a twisted scarf or piece of fabric, the women say.
Ms Allouche says the act is 'symbolic', while Ms Latifi claims it's 'a beautiful blessing'.
READ MORE: Moment Muslim teacher demonstrates how a man should BEAT a woman – as Islamic group says a husband's violence is a 'beautiful blessing'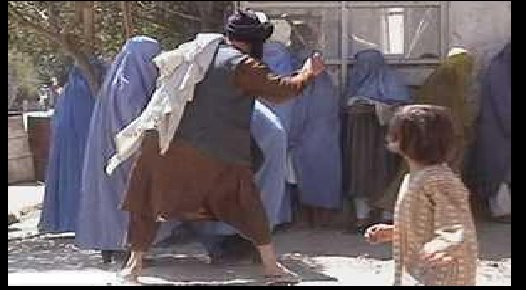 'I'm gonna kill you n****!', the staff member says as he continues to pummel the man.
( Daily Mail ) One customer was certainly not 'lovin' it' after a McDonald's worker lost his cool and beat up a guest whom he claimed had 'disrespected' him.
As soon as the video begins fists are already seen to be flying.
The worker, dressed in black, looks to be virtually sitting on top of the customer who is laid out on the floor.
'Somebody call the police please!', shouts a woman who can be heard in the background.
The punches then come at an astonishing rate from both the right and left smacking the man about the head and in his face.
The guest has no chance to recover, nor is able to defend himself as he is struck continuously with tremendous force.
'I've got customers in the dining room!' the woman yells back at her staff member to no effect whatsoever.
'I'm gonna kill you n****!', the staff member says as he continues to pummel the man.
Read more: A Big Whack and fries! McDonald's employee goes crazy and beats up customer he claims 'disrespected' him