twitter
ISIS threaten to behead hacker 'WauchulaGhost' after he took over 250 jihadi Twitter accounts and filled them with gay porn and pro-LGBT messages.
From The Sun :
A HACKER who has planted porn and gay images on more than 250 ISIS Twitter accounts has been threatened with beheading.
The online warrior –  known only as 'WauchulaGhost' – began targeting jihadist accounts 18 months ago because he believed somebody had to 'stand up' to those spreading the hate.
Following the Orlando gay nightclub shooting he decided to replace the pro-ISIS imagery on their profiles with pro-LGBT messages and links to gay porn.
But now he's revealed his web hijackings have led to horror death threats.
He told CNN: "I get beheading images… death threats. 'We're going to kill you' and that's good because if they are focusing on me they are not doing anything else.
"We started to take over their accounts with porn and gay pride images basically just to troll them. We thought that putting the naked images would offend them."
The computer expert  decided to make a stand because he said nobody else was.
"If the social media people like Facebook, Twitter and Instagram would stand up and do something it would help.
"Sometimes you have to stand up and make a change for the good."
Syrians are changing their profile pictures to a photo of Donald Trump, along with the caption: 'We love you.'
The unprecedented outpouring of Syrians' support for the US president comes after he authorised the launch of 59 Tomahawk missiles at a Syrian government airbase.
The target, Shayrat airbase, is believed to be the source of a devastating Sarin gas attack in Idlib province, which killed around 100 people.
According to Syrian state media, on top of the military deaths in Shayrat nine civilians, including four children, died as a result of the US airstrikes.
Speaking from Air Force One, Trump said: 'Tonight I ordered a targeted military strike on the airfield in Syria from where the chemical attack was launched.
'It is in this vital national security interest of the United States to prevent and deter the spread and use of deadly chemical weapons.'
He also referred to Syrian President Bashar al-Assad as a 'dictator'.
The new avatars were first noticed by Syrian Twitter user Mostafa Mahamed.
READ MORE: Anti-Assad Syrians make Donald Trump profile photos after airstrikes | Metro News
Okay, so Madonna promised blow jobs to Hillary fans if they'd vote for Hillary – and they obviously declined her offer because Hillary lost. The day after Trump's inauguration as POTUS 45, the angry aging, singer during her D.C. speech at  women's march, told her captive audience how she 'thought of blowing up the White House'.  After Secret Service decided to investigate her loony threat, Madonna explained her speech as nothing but a 'metaphor'. Then  earlier, the aging singer posted this on twitter:
 F**K DONALD TRUMP AND F**K THE SECRET SERVICE
Afraid Secret Service would go after her, the courageous new leader of the Democrat women deleted the post.
RELATED LINK: I didn't really mean I want to blow up the White House, says Madonna: Star claims she spoke in 'metaphor' at anti-Trump march as Secret Service investigate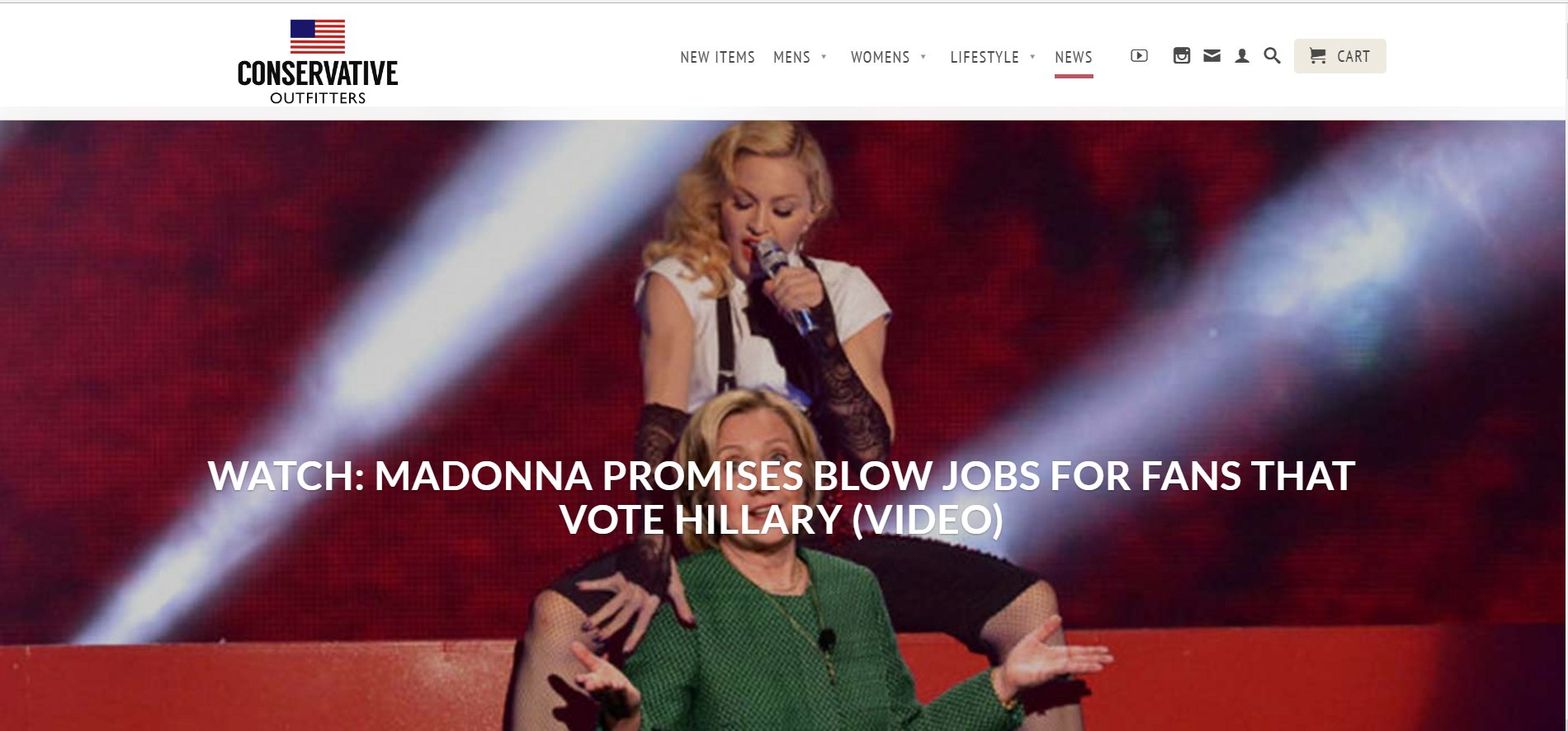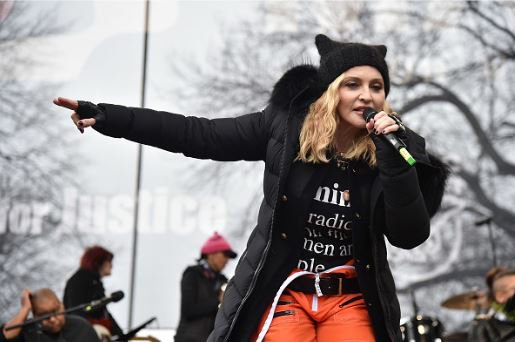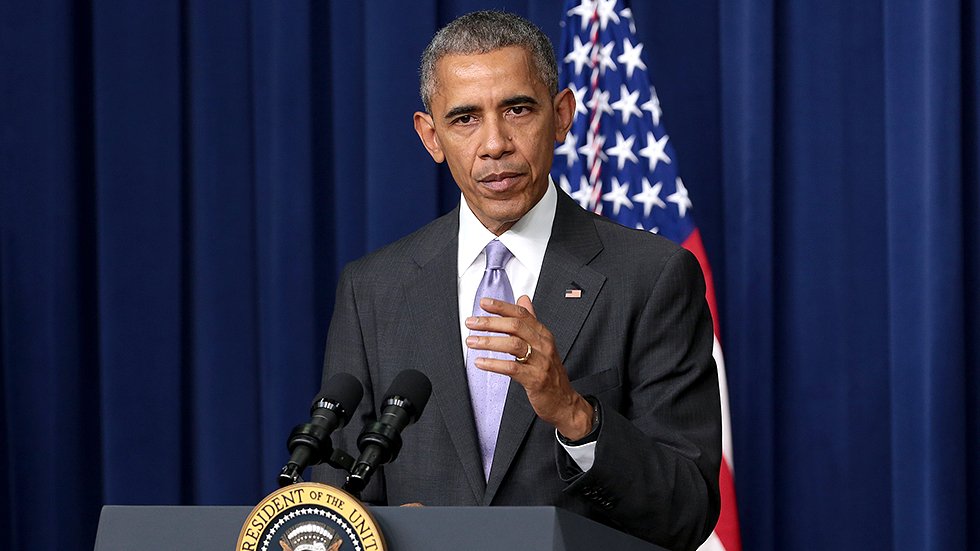 Obama imitates Donald Trump, uses Twitter to brag about the 'remarkable progress these past 8 years.' Really?
OBAMACARE? EXPENSIVE DISASTER! JUST LIKE HIM.
JOBS? Obama is a full-time, goof-off president who created part-time jobs economy (

95% OF ALL NEW JOBS DURING OBAMA ERA WERE PART-TIME, OR CONTRACT…ONLY FULL TIME HIS GOOF-OFF PRESIDENCY!

 )
FOREIGN POLICY? Trump is correct. Obama created ISIS. They are the original Syrian rebels that eventually spread to Iraq, now the rest of the world. After Obama felt good removing dictators like Gaddafi of Libya and of

Egyptian President

Hosni Mubarak,

he decided to go after Syria. But when he moved to targeting President Assad of Syria by creating and arming Syrian rebels ( ISIS ), he did not expect resistance, which eventually turned into civil war and new wave of world terrorism. ( On the Origin of ISIS

| The Weekly Standard

  )
LGBT? Yes. No doubt, Obama is the most gay president in American history. Obama is so gay he succeeded in creating the war on bathrooms, gay marriage, just everything gay.
 Former Vice President Dick Cheney tells CNN reporter Barbara Starr the real reason why media are concerned about Trump's tweets: ' I think one of the reasons people get so concerned about the tweets is it is sort of a way around the press. He doesn't have to rely upon, uh, rely upon — this is the modern era, modern technology. He's at the point where we don't need you guys anymore.'
Cheney was at an event with Obama's former Defense Secretary Leon Panetta this weekend.
CHENEY: I think he needs to be careful but he'll learn as he goes along. I think he is putting some brains and good people with him. I am a big fan of Mike Pence. I know Mike well from his 12 years in the House and I think he's a great choice as Vice President. He's going to play a major role. I think Mr. Trump is taking very, very seriously the job that he has gotten now. Staffing up the administration.

I think one of the reasons people get so concerned about the tweets is it is sort of a way around the press. He doesn't have to rely upon, uh, rely upon — this is the modern era, modern technology. He's at the point where we don't need you guys anymore.

[Laughter]

CHENEY: I apologize.
This video is cued to start at the exact right moment: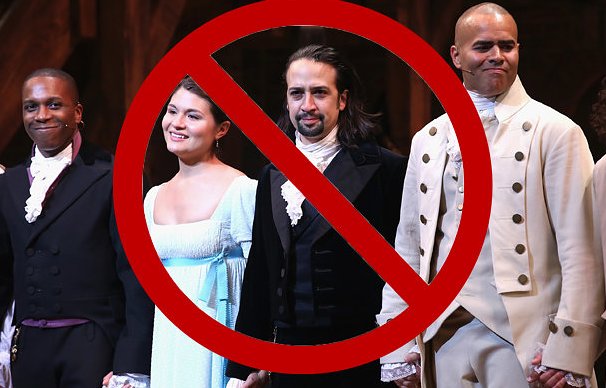 What does twitter say about 'Hamilton'? A 3-hour overpriced white guilt garbage? The musical is based on life of Founding Father Alexander Hamilton who was a bastard — and orphaned and poor at that. Even so, he became George Washington's right-hand man and secretary of the treasury until his career ended in scandal, and his life in a duel.
Mike Pence got booed last night by its liberal audience and got a lecture from the cast. Hillary Clinton in the meantime got a warm welcome and hug when she visited the show. Another left intolerance? Of course! They are very predictable! Hollywood, Broadway, that's their turf! If you are not a liberal, good luck!