terrorism
Former Marine and Islam convert Everitt Aaron  Jameson was arrested by FBI for planning a Christmas terror attack on Pier 39 in San Francisco.
According to his Facebook page, which has just been deleted (below is a screenshot), Jameson is a Bernie Sanders supporter and follower of many Islamic Facebook pages including "Arabic Islamic Academic", "The Muslim Street" and "Islam's Dank Meme Stash".
Jameson reportedly converted to Islam two years ago. He said he was inspired by ISIS and the Manhattan truck attack.
ABC News 7 reported:
Officials have stopped a man who reportedly stated that "Christmas was the perfect day" for a terror attack in San Francisco and "did not need an escape plan because he was ready to die."
We've learned the FBI has arrested a man by the name of Everitt Aaron Jameson from Modesto. They say he wanted to target Pier 39.
According to FBI documents, Jameson picked out that location because he "had been there before and knew it was a heavily crowded area." He added that it would be easy to "funnel" people into an area where he could inflict casualties.

The documents also say Jameson was posting and liking pro-ISIS and pro-terrorism content on Facebook.

And according to the documents, the suspect was discharged from the Marine Corps. He had prior military experience with a "sharpshooter" rifle qualification and expertise with rifle marksmanship.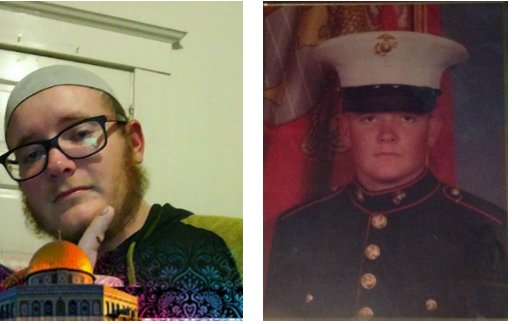 ISIS have threatened to carry out an attack on New York this Christmas with this chilling poster
A disturbing image showing Santa Claus standing on a low roof next to a box of dynamite looking out over a crowd of shoppers in Times Square has been released by the terrorist group. The poster reads 'We meet at Christmas in New York… soon' in black on white. It's the latest propaganda image warning of attacks during Christmas time across Europe.
Read more: http://metro.co.uk/2017/11/28/isis-issue-chilling-threat-showing-santa-next-to-box-of-dynamite-in-times-square-7113897/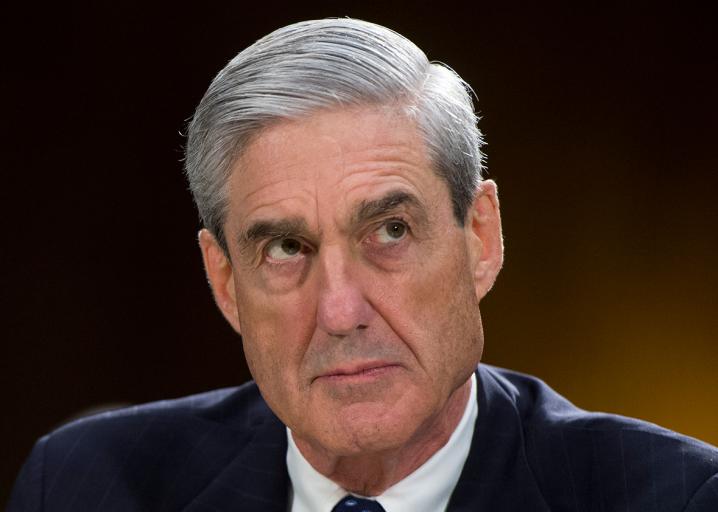 FBI purged all anti-terrorism training material deemed "offensive" to Muslims after secret meetings between Islamic organizations like CAIR and the FBI chief Robert Mueller.
Mueller's actions have had a widespread effect because many local law enforcement agencies followed the FBI's lead in allowing Islamic groups like CAIR to dictate what anti-terrorism material could be used to train officers.
( Judicial Watch ) Now that Robert Mueller has been appointed special counsel to investigate if Russia influenced the 2016 presidential election it's worth reiterating his misguided handiwork and collaboration with radical Islamist organizations as FBI director. Judicial Watch exclusively obtained droves of records back in 2013 documenting how, under Mueller's leadership, the FBI purged all anti-terrorism training material deemed "offensive" to Muslims after secret meetings between Islamic organizations and the FBI chief. Judicial Watch had to sue to get the records and published an in-depth report on the scandal in 2013 and a lengthier, updated follow-up in 2015.
As FBI director, Mueller bent over backwards to please radical Islamist groups and caved into their demands. The agency eliminated the valuable anti-terrorism training material and curricula after Mueller met with various Islamist organizations, including those with documented ties too terrorism. Among them were two organizations— Islamic Society of North America (ISNA) and Council on American Islamic Relations (CAIR)—named by the U.S. government as unindicted co-conspirators in the 2007 Holy Land Foundation terrorist financing case. CAIR is a terrorist front group with extensive links to foreign and domestic Islamists. It was founded in 1994 by three Middle Eastern extremists (Omar Ahmad, Nihad Awad and Rafeeq Jaber) who ran the American propaganda wing of Hamas, known then as the Islamic Association for Palestine.
The records obtained as part of Judicial Watch's lawsuit show that Mueller, who served 12 years as FBI chief, met with the Islamist organizations on February 8, 2012 to hear their demands. Shortly later the director assured the Muslim groups that he had ordered the removal of presentations and curricula on Islam from FBI offices nationwide. The purge was part of a broader Islamist operation designed to influence the opinions and actions of persons, institutions, governments and the public at-large. The records obtained by Judicial Watch also show similar incidents of Islamic influence operations at the Departments of Justice and State, the Joint Chiefs of Staff, and the Obama White House.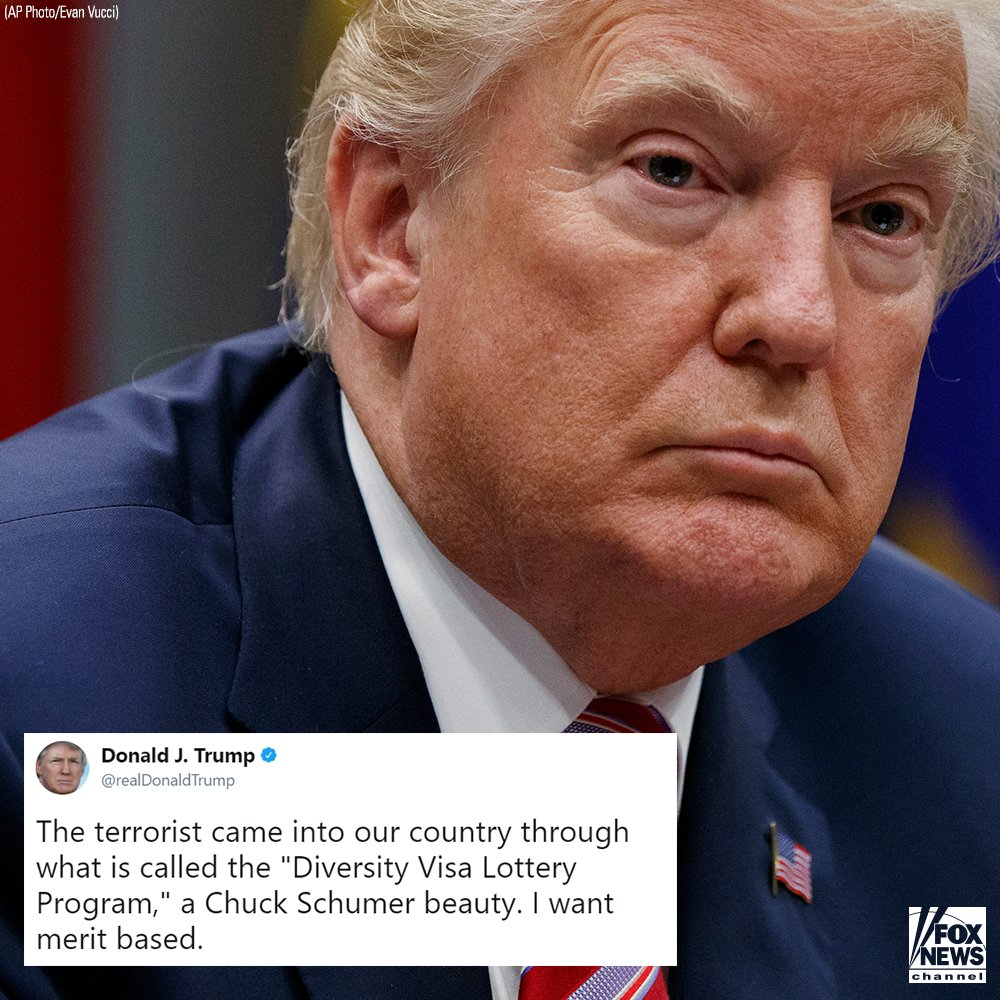 Trump reveals New York terror suspect brought in TWENTY THREE 'family members' after winning Green Card lottery as he says it's time to end 'chain migration'
President Donald Trump told reporters on Wednesday that terror suspect Sayfullo Saipov was the 'primary contact' for 23 immigrants 
Saipov came into the U.S. on a 'diversity visa' lottery program
The president called for an end to 'chain migration' 
Current U.S. policy prioritizes factors such as reuniting families 
He said the current U.S. justice system was a 'joke and it's a laughingstock'
By Geoff Earle, Deputy U.s. Political Editor For Dailymail.com
President Donald Trump said the suspect in the New York terror attack had been allowed to bring in 23 people as a 'primary point of contact,' as he called for changes in the U.S. immigration system just hours after the attack.
'This man that came in – or whatever you want to call him – brought in, with him, other people,' the president said at the White House today. 'And he was a point, he was the point of contact – the primary point of contact for, and this is preliminarily – 23 people that came in, or potentially came in with him.'
'And that's not acceptable,' the president added.
Trump called for a 'merit-based' system, as he called for ending the diversity-based lottery program that allowed Uzbekistan-born Sayfullo Saipov to come to the country.
Read more: Trump reveals New York terror suspect brought in TWENTY THREE 'family members' after winning Green Card lottery as he says it's time to end 'chain migration'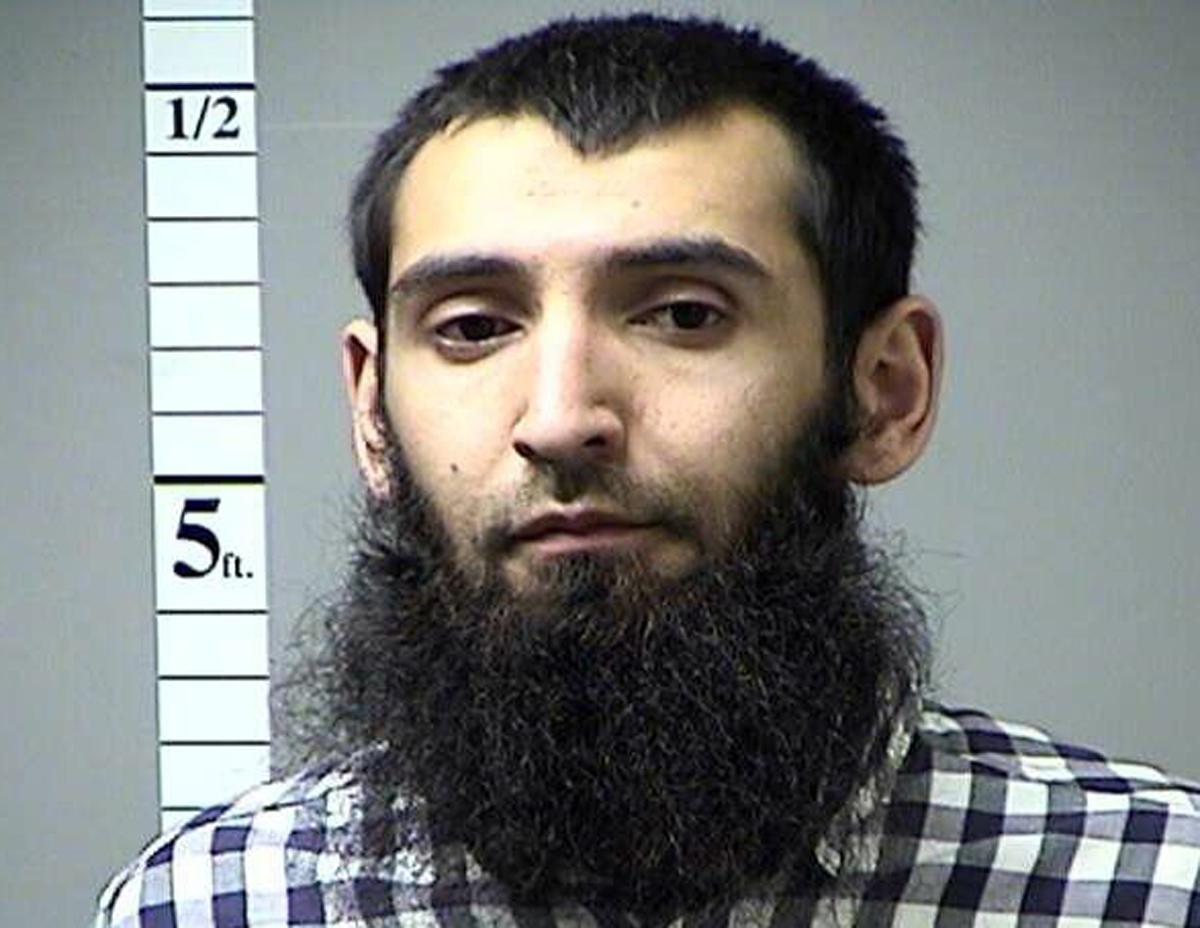 FBI tracks down second man in connection with truck terror attack
By Rich Schapiro, New York Daily News, November 1, 2017:
The FBI is no longer seeking a second man in connection with the lower Manhattan truck assault that killed eight people, authorities said Wednesday.

The announcement came less than 90 minutes after the FBI released a wanted poster for Mukhammadzoir Kadirov, a 32-year-old Uzbekistan national.

"We have found him and I'll leave it at that," said William Sweeney, head of the New York FBI office.

Kadirov hails from the same country as Sayfullo Saipov, the 29-year-old ISIS loyalist who carried out Tuesday's attack.

Saipov targeted and crushed pedestrians and cyclists as he drove his rented truck along 14 blocks of the West Side Highway bike path.

After his vehicle slammed into a school bus, Saipov hopped out waving a pellet gun and paintball gun.

An NYPD officer opened fire on Saipov, striking him in the abdomen.

In addition to killing eight people, Saipov injured 13 others….
( Daily Mail ) Authorities say the Uzbek national watched ISIS videos on his cellphone and picked Halloween for the attack on a bike lane in lower Manhattan because he knew more people would be out on the streets.
Afterward, as he lay wounded in the hospital, he asked to display the ISIS flag in his room and 'stated that he felt good about what he had done,' prosecutors said in court papers.
Saipov left behind knives and a note, handwritten in Arabic, that included Islamic religious references and said 'it will endure' — a phrase that commonly refers to ISIS, FBI agent Amber Tyree said in court papers.
Questioned in his hospital bed, Saipov said he had been inspired by ISIS videos and began plotting an attack about a year ago, deciding to use a truck about two months ago, Tyree said. Saipov even rented a truck on October 22 to practice making turns, Tyree said.
John Miller, deputy New York police commissioner for intelligence, said Saipov 'appears to have followed, almost exactly to a T, the instructions that ISIS has put out.' 
In the past few years, the Islamic State has exhorted followers online to use vehicles, knives or other close-at-hand means of killing people in their home countries. England, France and Germany have all seen deadly vehicle attacks since mid-2016.
Read more: Uzbek terrorist had thousands of ISIS videos on his phone, asked to fly terror flag in his hospital room and told Feds he chose Halloween because there would be more people on the streets