tax returns
( Daily Mail ) The White House was left fuming Tuesday night as Rachel Maddow revealed that she had obtained Donald Trump's tax returns, which he filed in conjunction with wife Melania.
In her MSNBC show, Maddow said that the 2005 document had been obtained by Pulitzer Prize-winning journalist David Cay Johnston, who received it from an unknown source in his mail box.
In response, an indignant White House told CNN: 'You know you are desperate for ratings when you're prepared to violate the law to push a story about tax returns from over a decade ago.'
The release concludes that 'it is totally illegal to steal and publish tax returns,' and fired off a parting shot about the 'dishonest media.'
Johnston told Maddow that as he had not solicited the documents, neither he nor Maddow had done anything illegal.
Maddow added that the First Amendment protected her right to report on the documents, which were the first two pages of his 2005 1040 form.
The White House claimed that Trump paid $38 million on an income of $150 million that year, in addition to sales and excise taxes and employment taxes.
He made a total of $253 million, but wrote off $103 million in losses. Money came from the sale of two New York properties to the Chinese as well as a salary from The Apprentice, which had premiered the previous year.
Read more: Trump is forced to reveal his tax returns: White House slams 'desperate' Rachel Maddow after she obtains 2005 filing showing President paid $38m after declaring income of $150m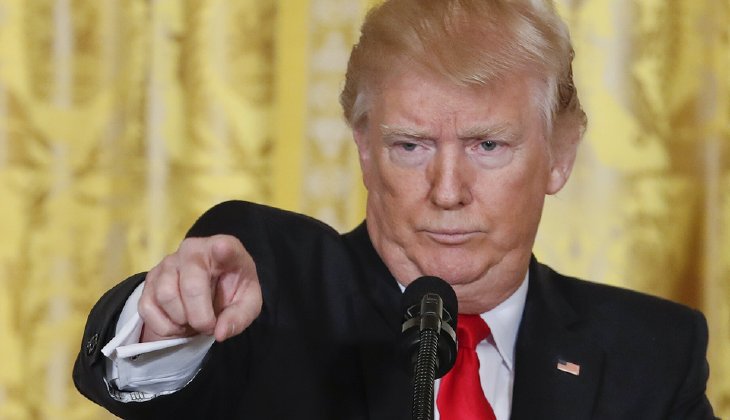 Nicholas Kristof of New York Times is asking IRS agents to commit felony by leaking Trump's tax returns :
But if you're in IRS and have a certain president's tax return that you'd like to leak, my address is: NYT, 620 Eighth Ave, NY NY 10018.
A twitter response from Deplorable Esquire ( a black, female lawyer and Trump supporter)  warns of prosecution of any leaker as well as the unhinged New York Times reporter:
.@NickKristof As a govt lawyer, it will be my mission to prosecute whomever leaks IRS info to you. Then I'll ruin you. Carry on.
---
( Fox News ) A New York Times writer tweeted an invitation for any IRS agent with access to "leak" President Trump's unreleased tax returns to him for publication.
Responding to a remark by a Vox editor that "the IRS never leaks," Nicholas Kristof tweeted, "But, if you're in the IRS and have a certain president's tax return that you'd like to leak…"
He listed the paper's Times Square mailing address at the end of the tweet.