Seattle
Seattle Mayor Ed Murray, a nationally famous champion of gay rights and progressive causes, has been accused by three men of having sex with them as children…
befriended street kids, paid them and had his way with them
raped drug-addicted, teenaged boys
Breitbart by Katie McHugh10 Apr 2017
A lawsuit alleges Seattle mayor Ed Murray, who has defended the city's policy of refusing to turn over illegal alien criminals to federal authorities, raped drug-addicted, teenaged boys.
A 46-year-old plaintiff, identified as D.H., claims that he met Murray on a bus and Murray allegedly "propositioned" him for "private visits" at his apartment. D.H., who says he was 15 and addicted to drugs at the time, claims Murray allegedly requested he perform sexual acts in exchange for $10 to $20 dollars. According to the Seattle Times, the alleged victim is coming forward as part of a "healing process":
"I have been dealing with this for over 30 years," the man, now sober for a year, said in an interview with The Seattle Times. He said he was coming forward as part of a "healing process" after years of "the shame, the embarrassment, the guilt, the humiliation that I put myself through and that he put me through."
A spokesman for Murray declared he will "vigorously fight these allegations in court." Meanwhile, the Washington Post reports that the Seattle mayor allegedly sexually abused others "as children":
Seattle Mayor Ed Murray, a nationally famous champion of gay rights and progressive causes, has been accused by three men of having sex with them as children…

The unnamed plaintiff and two other men gave interviews to the Seattle Times — all telling similar stories about a politico in his late 20s and 30s, who befriended street kids, paid them and had his way with them.

"I don't necessarily think that he destroyed my life," Jeff Simpson told the newspaper after describing years of molestation from age 13 on. "But I believe a lot of the problems I have stemmed from this."

READ MORE: Lawsuit: Sanctuary City Mayor Accused of 'Raping and Molesting' Teenage Boys
From bluelivesmatter.blue:
The lawsuit states that Murray met a homeless, addicted 15-year-old, 'D.H.', on a bus, which began with a friendly interaction.  It quickly turned into the teen doing whatever Murray wanted him to do for $10 or $20.  In the interview with The Seattle-Times, 'D.H.' said that he would be doing whatever sexual act Murray wanted him to do, and that he would tell him to stop but he wouldn't stop.

The statute of limitations for charging Murray with rape of a child has run out, so a lawsuit was the only option.  The lawsuit mentions explicit details of the sexual encounters between Murray and 'D.H.', and matches details given by another teen, who did not sue, with the last name of Anderson.

Anderson said that Murray would give him $30 and some marijuana.in exchange for oral sex.

Another teen who is now grown, who did sue, with the last name of Simpson, said that he lived with Murray off and on for several years.  He also said that he reported the molestation to his group home manager once, after an argument in 1984, but nothing came of it.  Police investigated a report of sodomy also in 1984, but the investigation was dropped for unknown reasons.

READ MORE: Seattle Mayor Ed Murray Faces Multiple Accusations Of Child Rape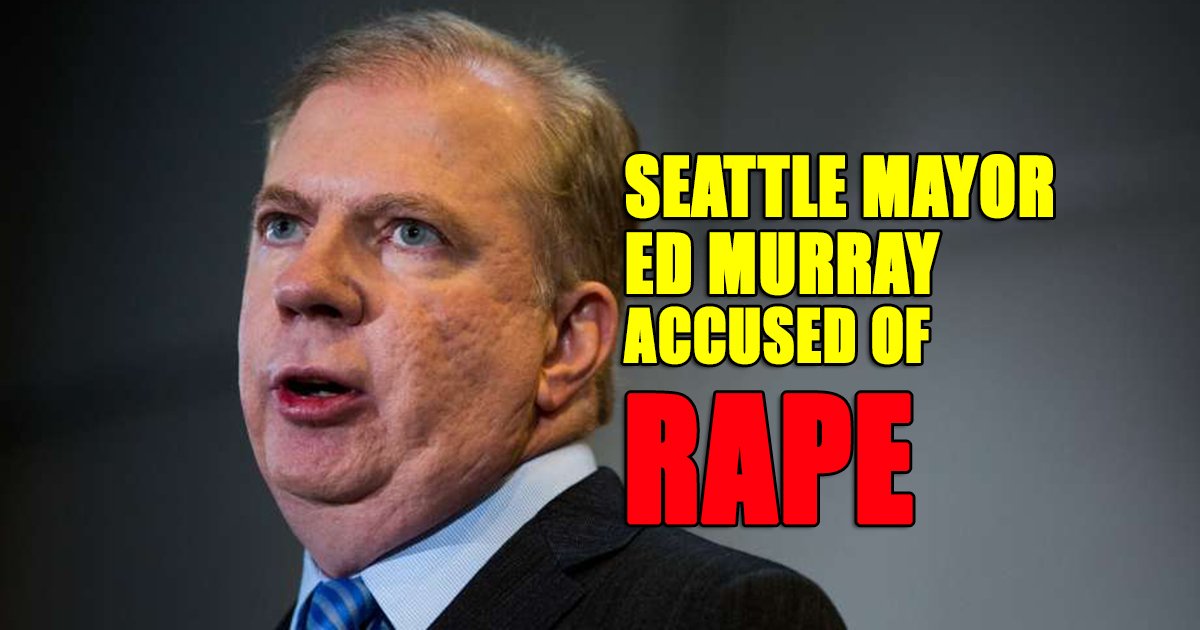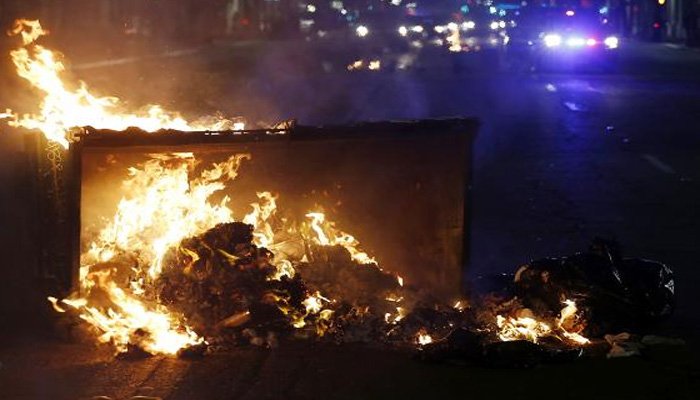 A Seattle-based non-profit left-wing group, Washington CAN!, posted a Craigslist ad seeking "Full Time Activists" to "Fight the Trump Agenda" for $15/hour. They have lots of dopeheads in downtown Seattle with nothing to do but getting high. Why not use them whenever they need protesters. That would save them a lot of money.
The ad reads in part:
Washington CAN! is our state's oldest and largest Grassroots Non-Profit. We've been organizing and winning on the local and national level for over 35 years on issues such as Racial, Social, and Economic Justice, Health Care, Immigration Reform, Tax Fairness, and a Living Wage for all workers.
We are looking for motivated individuals who are seeking Full-Time, Part-Time, and Permanent positions.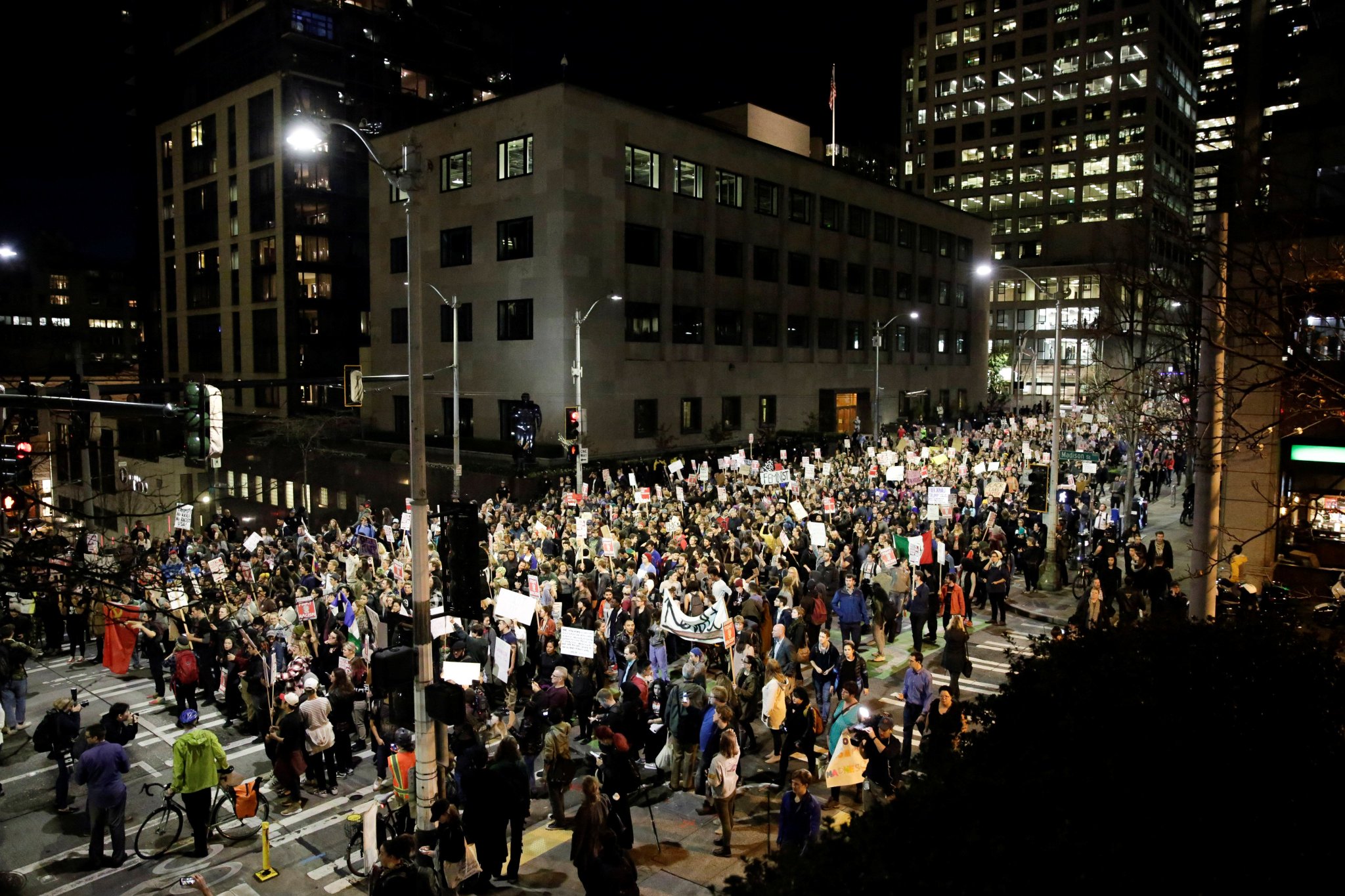 WHITE PEOPLE ALERT! Can't get enough of white guilt mentality? Want to check your White Fragility for $60? The City of Seattle The City of Seattle is offering a four-hour class through its Office of Arts and Culture at Northwest African American Museum with Dr. Robin DiAngelo leading the class.
According to its  website white fragility is defined as the inability for white people to tolerate racial stress, preventing them from engaging constructively across race.
White people in the U.S. live in a racially insular social environment. Because these racial perspectives are so rarely challenged within this environment, white people have not had to develop the stamina needed to tolerate racial stress. This lack of stamina is the definition of White Fragility. When white people are challenged in cross-racial interactions, White Fragility triggers a range of defensive moves including: argumentation, invalidation, silence, withdrawal and claims of being attacked and unsafe. While these moves are effective at blocking the challenge and regaining a perception of racial equilibrium, they are also damaging to people of color and prevent white people from developing the skills needed to create a racially just society.
To those interested, tickets for the lectures have sold out.
Seattle is one of the whitest big cities in the country and has a relatively high number of people living alone – the fifth highest proportion of single-person households nationwide among cities of 100,000 or more residents, at 40.8
%.
[118