Robert E. Lee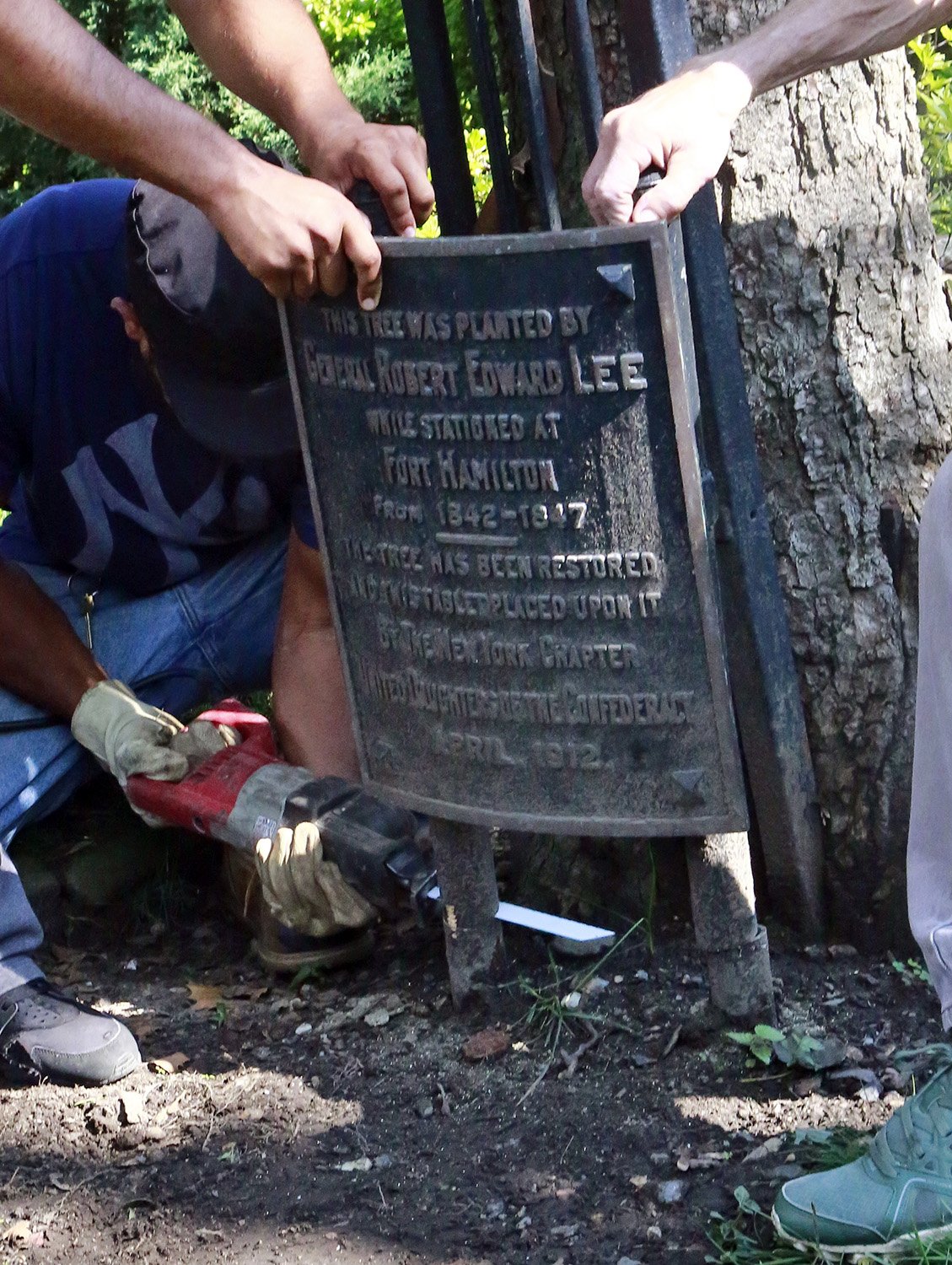 UNHINGED! Watch out for the left mental disorder metastasizing across the country.
After more than 100 years affixed to a maple tree, the Robert E. Lee Memorial is being removed in Brooklyn, New York.
Video by Fox & Friends First
From ABC News:
Leaders of a New York Episcopal diocese removed two plaques honoring Confederate Gen. Robert E. Lee from a church property in Brooklyn on Wednesday.
The plaques were removed by the Episcopal Diocese of Long Island, which owns the property.
The larger of the two plaques was placed outside St. John's Episcopal Church by the United Daughters of the Confederacy in 1912. It commemorated the spot where Lee is said to have planted a tree while serving in the Army at Fort Hamilton in New York in the 1840s, two decades before he became commander of the Confederate Army of Northern Virginia.
The plaque marked a tree that was a descendant of the one Lee is believed to have planted. A second plaque made note of that. Workers used power tools to remove them Wednesday
Read more: http://abcnews.go.com/US/wireStory/nyc-church-remove-plaques-honoring-robert-lee-49246111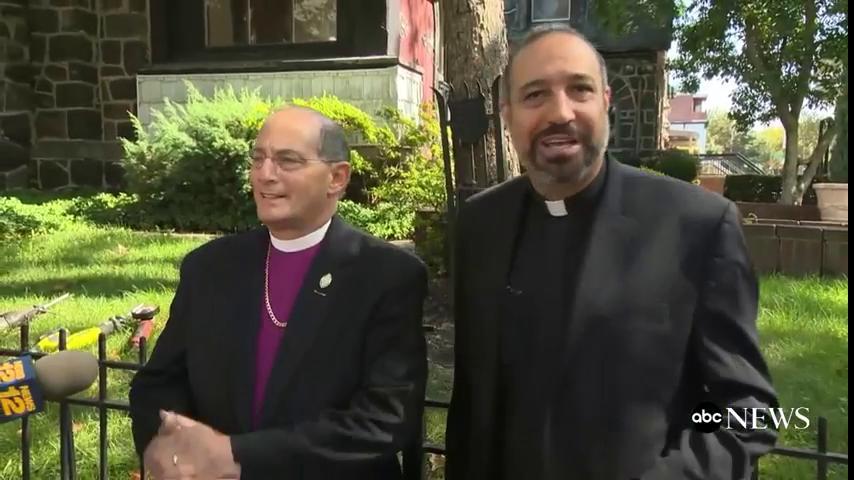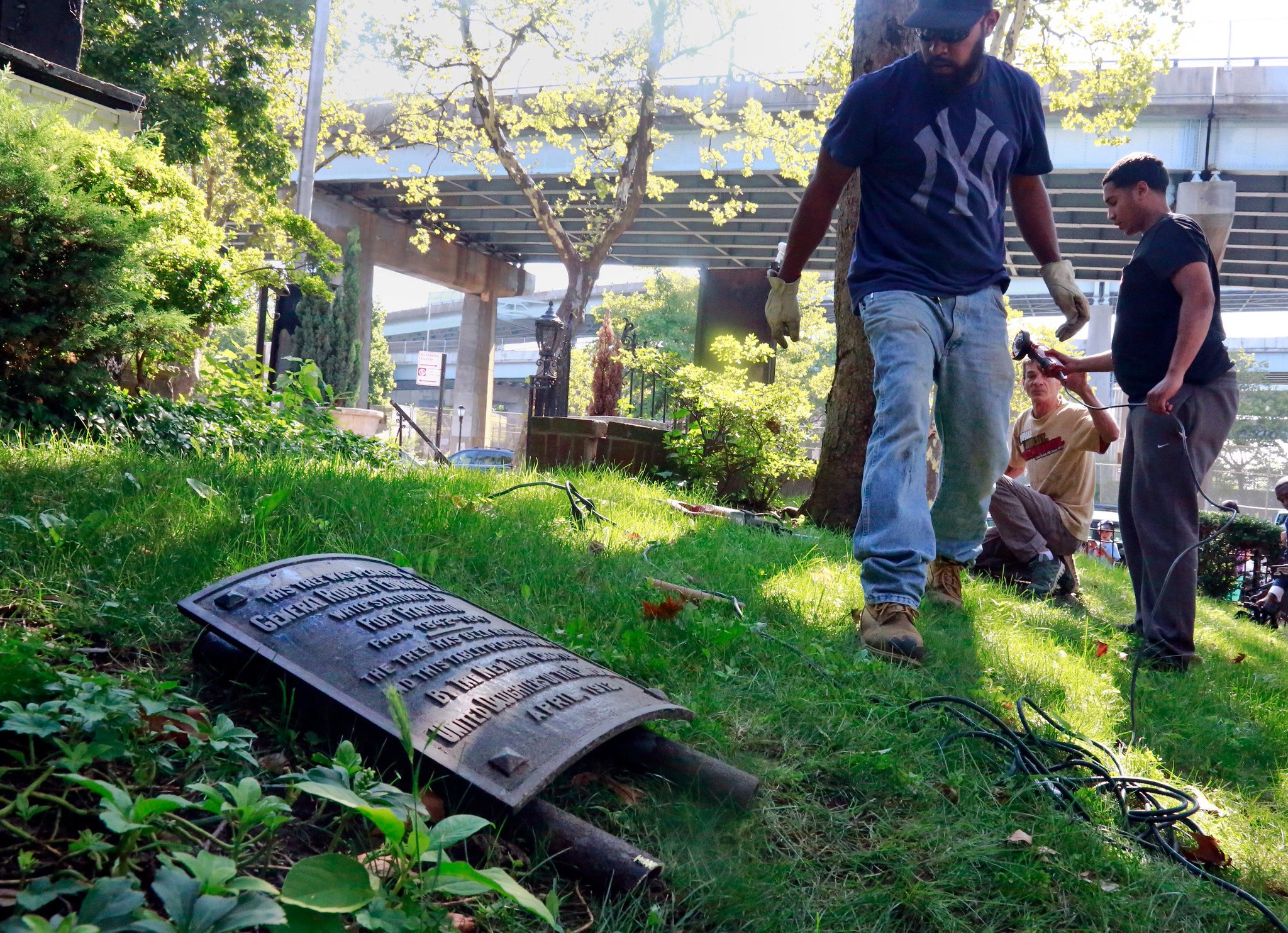 Trump: " I wonder is it George Washington next week and is it, Thomas Jefferson, the week after?"
President Trump at  Trump Tower in New York City on left-wing rampage removing  Confederate statues like the statue of Gen. Robert E. Lee in Charlottesville, VA:
 "Many of those people were there to protest the taking down of the statue of Robert E. Lee. So this week it's Robert E. Lee. I noticed that Stonewall Jackson is coming down. I wonder is it George Washington next week and is it, Thomas Jefferson, the week after? You know, you really do have to ask yourself where does it stop."

"George Washington was a slave owner. Was George Washington a slave owner? So will George Washington now lose his status? Are we gonna take down–are we gonna take down our statues of George Washington," Trump asked a reporter.

"How about Thomas Jefferson? What do you think of Thomas Jefferson? You like him? Ok good. Are we gonna take down his statue because he was a major slave owner. Now, are we gonna take down his statue?"

"You're changing history, you're changing culture…"