pedophile
Seattle Mayor Ed Murray, a nationally famous champion of gay rights and progressive causes, has been accused by three men of having sex with them as children…
befriended street kids, paid them and had his way with them
raped drug-addicted, teenaged boys
Breitbart by Katie McHugh10 Apr 2017
A lawsuit alleges Seattle mayor Ed Murray, who has defended the city's policy of refusing to turn over illegal alien criminals to federal authorities, raped drug-addicted, teenaged boys.
A 46-year-old plaintiff, identified as D.H., claims that he met Murray on a bus and Murray allegedly "propositioned" him for "private visits" at his apartment. D.H., who says he was 15 and addicted to drugs at the time, claims Murray allegedly requested he perform sexual acts in exchange for $10 to $20 dollars. According to the Seattle Times, the alleged victim is coming forward as part of a "healing process":
"I have been dealing with this for over 30 years," the man, now sober for a year, said in an interview with The Seattle Times. He said he was coming forward as part of a "healing process" after years of "the shame, the embarrassment, the guilt, the humiliation that I put myself through and that he put me through."
A spokesman for Murray declared he will "vigorously fight these allegations in court." Meanwhile, the Washington Post reports that the Seattle mayor allegedly sexually abused others "as children":
Seattle Mayor Ed Murray, a nationally famous champion of gay rights and progressive causes, has been accused by three men of having sex with them as children…

The unnamed plaintiff and two other men gave interviews to the Seattle Times — all telling similar stories about a politico in his late 20s and 30s, who befriended street kids, paid them and had his way with them.

"I don't necessarily think that he destroyed my life," Jeff Simpson told the newspaper after describing years of molestation from age 13 on. "But I believe a lot of the problems I have stemmed from this."

READ MORE: Lawsuit: Sanctuary City Mayor Accused of 'Raping and Molesting' Teenage Boys
From bluelivesmatter.blue:
The lawsuit states that Murray met a homeless, addicted 15-year-old, 'D.H.', on a bus, which began with a friendly interaction.  It quickly turned into the teen doing whatever Murray wanted him to do for $10 or $20.  In the interview with The Seattle-Times, 'D.H.' said that he would be doing whatever sexual act Murray wanted him to do, and that he would tell him to stop but he wouldn't stop.

The statute of limitations for charging Murray with rape of a child has run out, so a lawsuit was the only option.  The lawsuit mentions explicit details of the sexual encounters between Murray and 'D.H.', and matches details given by another teen, who did not sue, with the last name of Anderson.

Anderson said that Murray would give him $30 and some marijuana.in exchange for oral sex.

Another teen who is now grown, who did sue, with the last name of Simpson, said that he lived with Murray off and on for several years.  He also said that he reported the molestation to his group home manager once, after an argument in 1984, but nothing came of it.  Police investigated a report of sodomy also in 1984, but the investigation was dropped for unknown reasons.

READ MORE: Seattle Mayor Ed Murray Faces Multiple Accusations Of Child Rape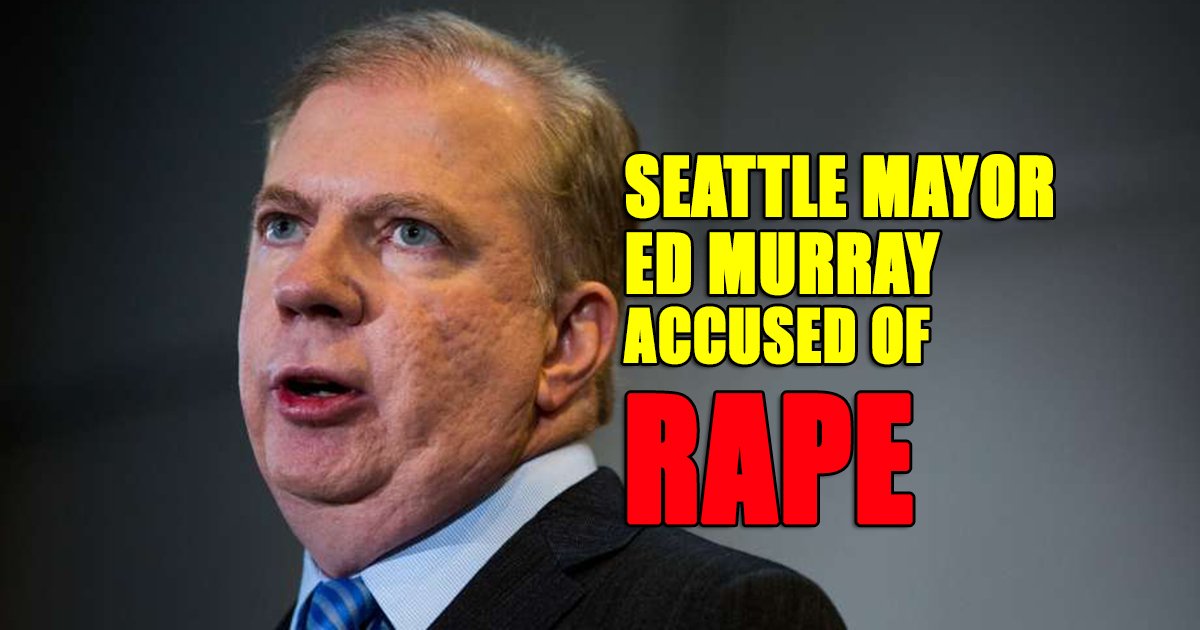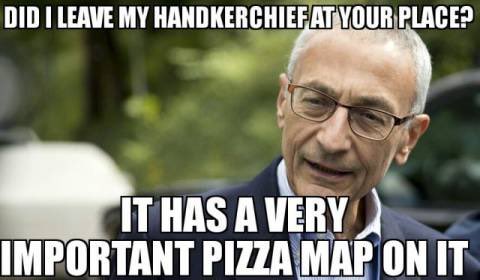 Piizzagate protesters join veterans and MAGA crowd at pro-Trump rally outside White House. A young boy carries this sign: 'If you see me with John Podesta call the police.' Others wear shirts calling for pizzagate investigation.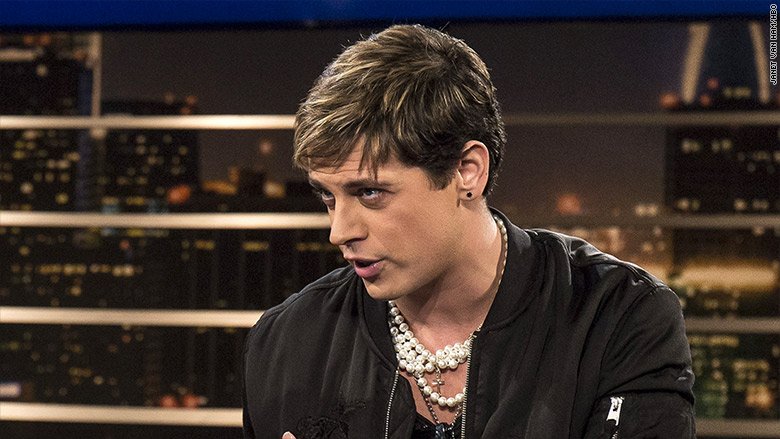 Milo shows the perils of not processing his victimization.

Milo was raped as a child, repeatedly. Full stop. He used humor to deal with this grief. That is a way for a private person to handle his trauma. Public personalities are not allowed to openly joke about such subject matters. This is especially true when no one knows your back story.

Milo needs to spend time alone engaging in some horrific and painful reflection involving reliving much of the trauma. This is easy for me to say, of course, although today's events show the cost of running from your past.

There are double standards. Milo joked, Roman Polanski raped.

Sarah Silverman has made pedophile jokes. Lena Dunham admitted to molesting her sister. Roman Polanski anally raped a 13-year old girl (after he drugged her).

Since raping a girl, Polanski has risen to stardom in Hollywood, earning standing ovations from adoring crowds. Lena Dunham had a show on HBO for five years, and Silverman remains in the game.

READ MORE: Lessons from MILO's Soon-to-Be Bounce Back – Danger and Play by Mike Cernovich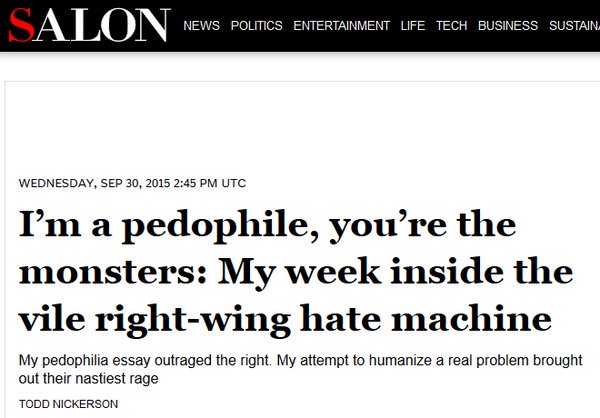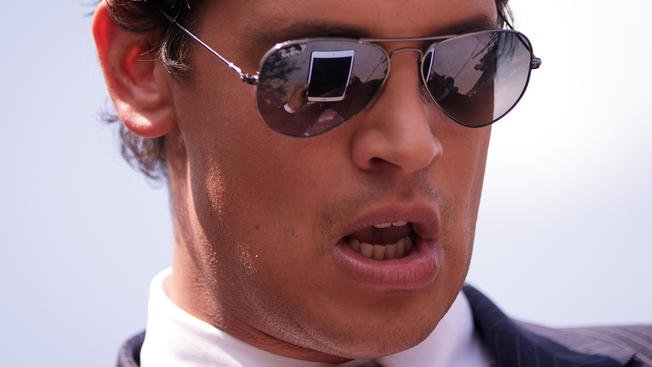 (Note: If you're new to Pizzagate, this article will make very little sense, and it references research that is covered in earlier articles. To get up to speed on where Pizzagate came from and what it is, read Part One here and Part Deux here. You can also click here to learn more about the […]
via Despite Fake News Ridicule, Pizzagate Research Advances Far Beyond Logos & Strange Artwork — aceloewgold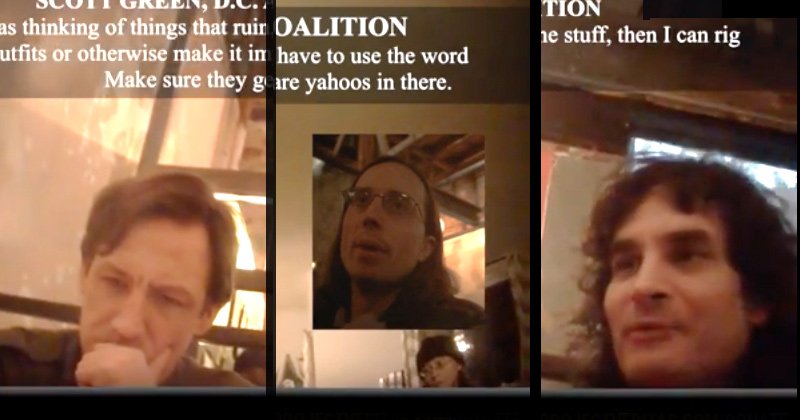 Luke Kuhn, a Trump protest organizer calling for acid attack, busted on reddit by Mike Cernovich that he likes young boys. Another pizzagate here?
James O'Keefe Project Veritas caught them on video planning an acid attack at Trump inauguration.  The meeting took place at Democrat Party D.C. hang out Comet Ping Pong Pizza, the pizzagate ( child sex trafficking scandal ) headquarter.
 Mike Cernovich  🇺🇸 Verified account ‏@Cernovich

WTF. #disruptj20 organizer Luke Kuhn is a pedophile advocate, caught posting on "Boy Chat."
CLICK BELOW TO READ LINK:
FROM:  talmichael 14 points15 points16 points an hour ago* (15 children)
SPREAD THE WORD:

Luke Kuhn & Bill White from the video are fucking PEDOS!!! Comet Ping-Pong their meeting HQ – coincedence??

Here's an apparent usenet post in alt.anarchism from Kuhn in 1998 titled "Luke Kuhn on teenage sex and the UAP" – http://archive.is/WC8Mi

Here's another post from from Kuhn in 1997 on mcspotlight.org titled "Ronald McDonald the child-molesting clown" – http://archive.is/vC0mE

A link to Vanguard News Network Forum from 2008 "UAP: Why we like young boys, by Luke Kuhn" – http://archive.is/e6Fsh

The poster encourages people to search archive.org for archived versions of overthrow.com: Go to archive.org, search the older archived versions of overthrow.com… It's all there.

Subject: UAP: Why we like young boys, by Luke Kuhn Date: Thu, 28 May 1998 18:21:36 -0500 (EST) From: danceswithcarp dco…@bloomington.in.xx To: Crime Wave anarchy-l…@cwi.nl CC: nrkyb…@overthrow.com Attached is a usegroup post by UAP co-founder Luke Kuhn, political partner of William A. White.

It has been demonstrated in the last several days that there is a documented connection between the UAP and a link to international child porn and sexploitation. The UAP has been strangely silent on this documentation although the UAP members read all email for mention of themselves and WAW originally responded to a post that mentioned the rumor of this connection, even though that reference was in a small "ps" addendum to another post.

More Google Groups/Usenet posts discussing Kuhn and pedophilia, "Utopian Anarchist Party: Adult-Child Sex Advocates (Pt. 1)" – http://archive.is/aisfQ

And "Utopian Anarchist Party: Adult-Child Sex Advocates (Pt. 2)" – http://archive.is/HepJ3
FROM: talmichael 2 points3 points4 points 33 minutes ago (0 children)
His full name is Paul Luke Kuhn:

Here are 1998 Archive.org links to Kuhn's "Runaway Railroad," his outreach to children who wish to run away from home. Not sure if he is still doing this. He includes all kinds of terrifying tips for minors so that no one finds them, including: Disguise: Cut it short or shave it — better to grow long, but hard to do Dye your hair — natural colors; not obviously dyed Grow a beard or shave — confounds verbal descriptions Change clothing style/appearance — easiest big change http://web.archive.org/web/19980626090853/http://www.overthrow.com/ http://web.archive.org/web/19980626091533/http://www.overthrow.com/runrules.html This quote from a 1995 Washington Post article indicates Kuhn's first name is actually Paul, and that he lived in Rockville at that time.

Kuhn was known for going shirtless so I assume it's the same person: Across the city, the curfew sparked a variety of reactions from the citizenry. When the clock atop the Riggs Bank in Georgetown struck midnight, Paul "Luke" Kuhn was parading down M Street, wearing brown shorts with no shirt and carrying a yellow placard that read "{Expletive} the curfew." Kuhn, 29, of Rockville, called the curfew "the number one assault on our civil rights. This curfew is Pearl Harbor." He said he and other opponents planned further demonstrations against the curfew. "The cops don't like it. It's ridiculous," he said. "They're being asked to hunt curfew violators when they could be hunting murderers." In any event, few underage teenagers were in evidence on the streets of Georgetown after midnight. "We don't have a lot of problems with teens in this area," said Lt. Emmojean Simpson-Jones, shift supervisor in Georgetown. http://archive.is/4S8sy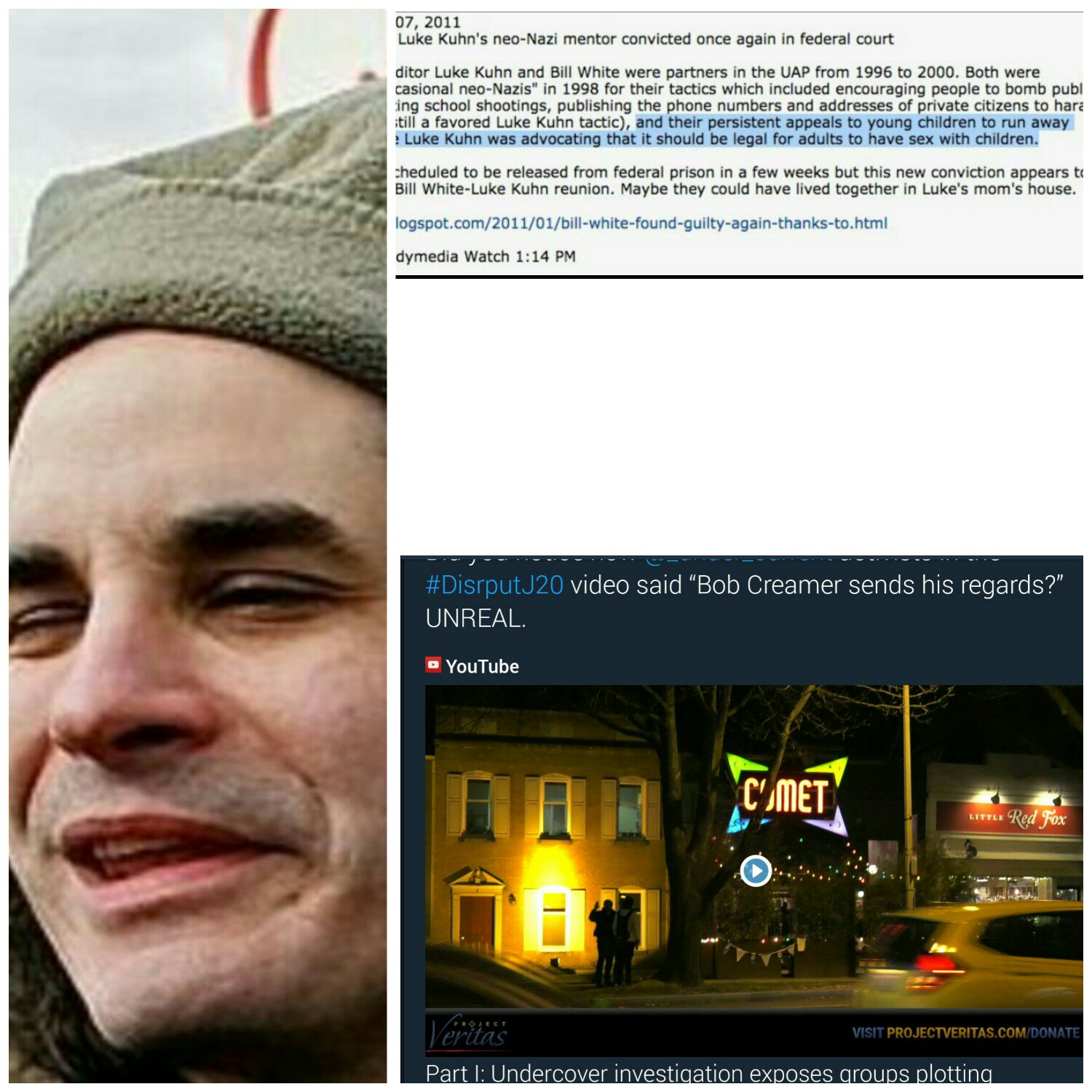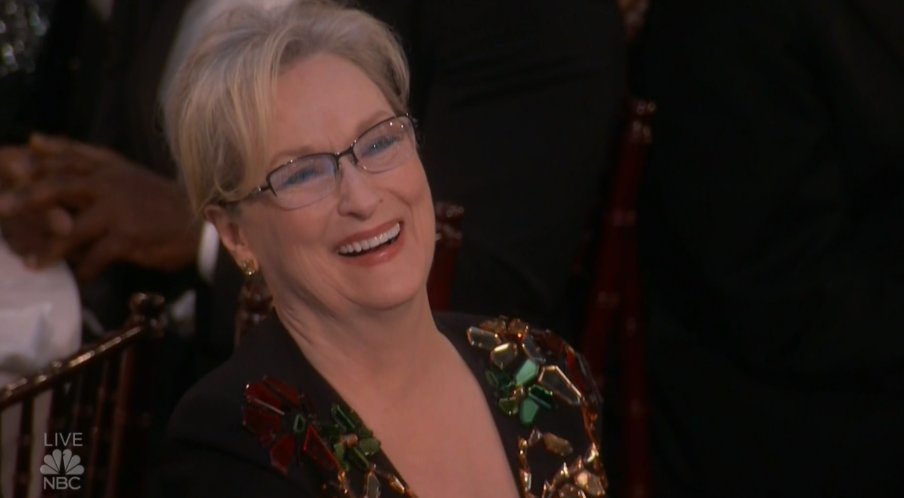 From Twitchy: FLASHBACK: Meryl Streep gave Roman Polanski a standing ovation at the 2003 Oscars
Since we're talking about Meryl Streep and her use of the Golden Globes to bash President-elect Donald Trump, here's a reminder that there's a reason conservatives hate Hollywood. Fast-forward to the 1:10 mark in the clip below to see Streep (and lots of other top names in Hollywood) giving convicted rapist Roman Polanski a standing ovation when he won the Academy Award for Best Director for "The Pianist" in 2003: