paycheck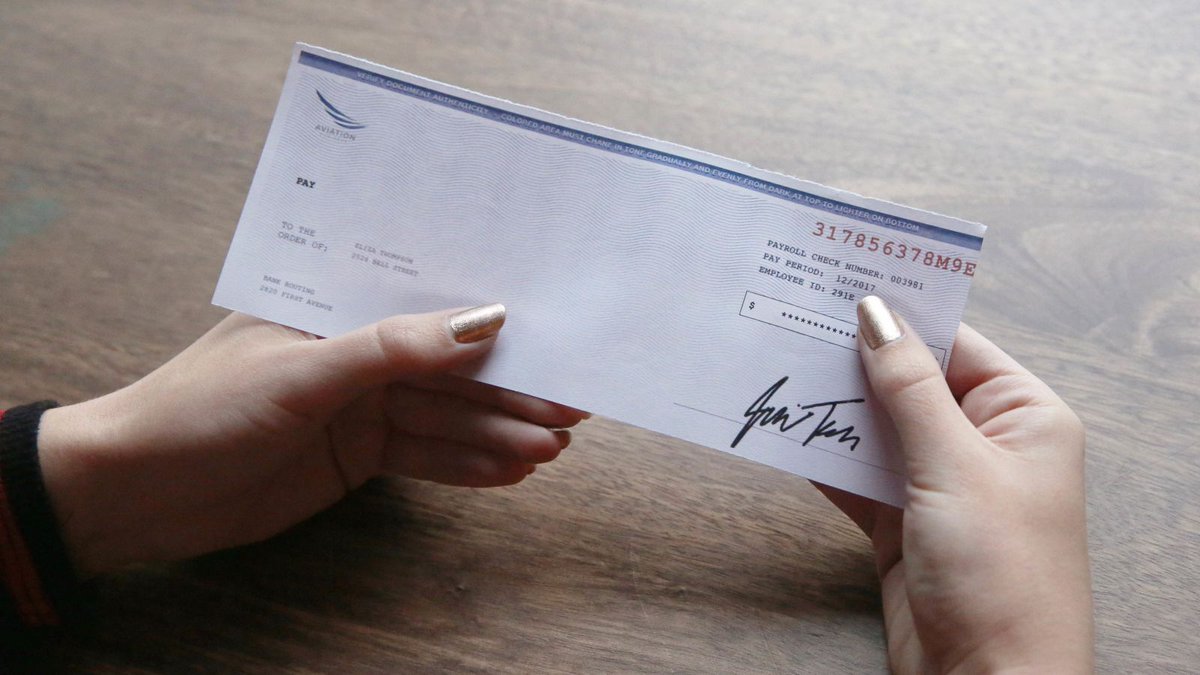 (CNN Money) — The U.S. Treasury and the IRS on Thursday put out new guidance and withholding tables for employers that incorporate changes from the new tax law.
Under those new tables, the Treasury estimates that 90% of people who get a paycheck are likely to see more in take-home pay, as soon as February. Employers will have until Feb. 15 to incorporate the changes in their payroll systems.
Read more: http://boston.cbslocal.com/2018/01/12/paycheck-changes-new-tax-law-more-money/
( Fox Business ) As the GOP took a step toward passing sweeping tax reform on Tuesday, which is expected to alter tax rates for millions of Americans, it may not be too long before some employees see those changes reflected in their paychecks.
"It's expected that the Treasury Department will come out with withholding tables in January, [so] employees might see the effect in [their] paychecks in February," Pete Isberg, vice president of government relations at payroll services firm ADP, told FOX Business. That is, of course, assuming the tax bill is signed into law before the beginning of the New Year.
President Donald Trump said Americans could expect bigger paychecks beginning in February, which may hold true for those who will both experience reduced rates under the new tax system and have taxes withheld from their weekly income. The IRS withholding tables will come out once the agency has reviewed the approved legislation in its entirety, which includes massive changes to the current infrastructure. Those changes will then be processed and integrated by payroll companies and employers.
Read more: What changes will you see in your paycheck? – By Brittany De Lea Personal Finance FOXBusiness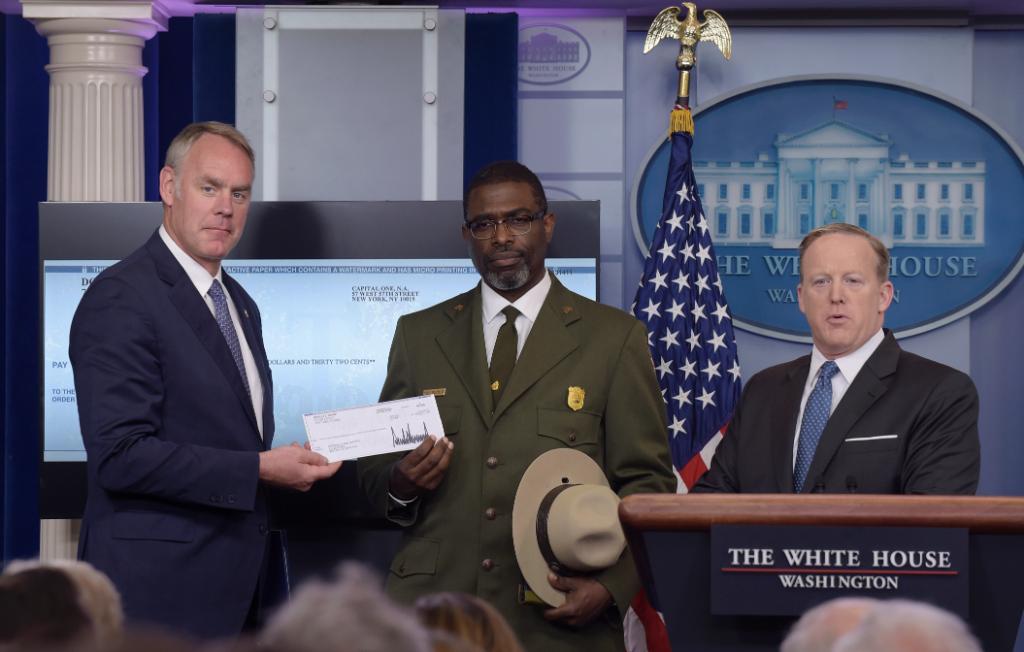 President Donald Trump donated his first presidential paycheck to the National Park Service, Press Secretary Sean Spicer said Monday.
Secretary of the Interior Ryan Zinke and Harpers' Ferry National Park Superintendent Tyrone Brandyburg were on hand to accept the personal check for $78,333.32 on behalf of the park service.
---