Nashville
Muslims in Tennessee
As the Muslim population grows and their communities spread throughout the state, religious leaders say their places of worship must do the same, spurring the construction of mosques and the massive Islamic centers that host them in several Tennessee cities, including Murfreesboro, Memphis and Antioch.

Read more: http://www.foxnews.com/us/2010/08/09/plans-build-tennessee-islamic-centers.html
From Daily Mail:
The shooting at Burnette Chapel Church of Christ, which is located about 30 minutes southeast of Nashville in Antioch, killed one, injured six, with shooter in hospital.
'A gunman wearing a neoprene mask arrived in the parking lot and one woman who was walking to her vehicle was immediately fatally wounded by the gunman,' Metro Nashville Police Department spokesman Don Aaron said at a press conference.
He said the gunman, who is a 26-year-old African American male, then entered the church through a main sanctuary door and began firing multiple rounds.
'At this juncture, six persons, six innocent persons were wounded by gunfire. They have been taken to area hospitals,' Aaron said.
'The gunman was wounded by a self-inflicted shot; he too has been taken to a  hospital.'
Read more: Mask-wearing gunman kills one woman and wounds seven others in church shooting before a heroic armed parishioner stops his rampage
( Fox News ) At least one woman was shot and killed and several other people were wounded on Sunday when a gunman wearing a ski mask opened fire inside a Tennessee church, Nashville police said.
The gunman, who officials said shot himself and was taken to a hospital, opened fire in Burnette Chapel Church of Christ in Antioch, southeast of Nashville, just after 11 a.m. and fired "multiple rounds," police said in a news conference. The Nashville Fire Department called the incident "a mass casualty situation."
A man confronted the gunman at one point and was pistol-whipped, causing "significant injury around his head." He told police he then went to his own car, grabbed a pistol and headed back into the church. The gunman then shot himself
The gunman, said to be in his 20s, was taken to the hospital and is under police surveillance. He is expected to survive.
A woman was found dead in the parking lot. Six people – three women and three men – were shot inside the church and rushed to the hospital, police said.
Read more: http://www.foxnews.com/us/2017/09/24/multiple-people-shot-at-tennessee-church-police-say.html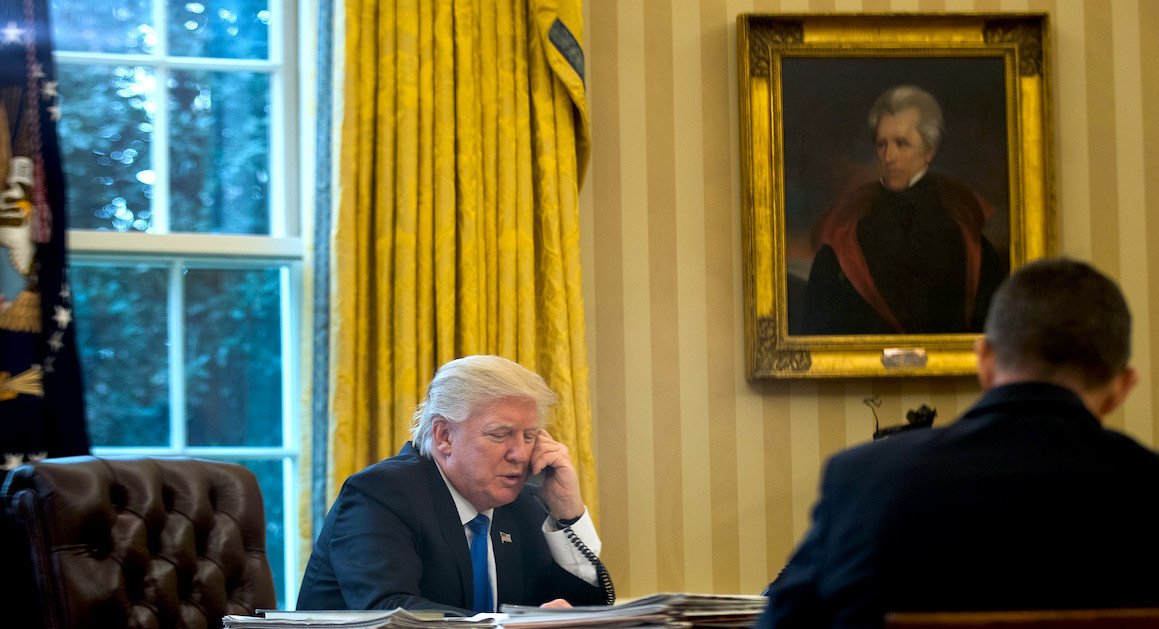 ( Breitbart ) President Donald Trump honored former President Andrew Jackson, celebrating his 250th birthday by visiting Hermitage, Jackson's home in Nashville, Tennessee.
"Look what he was able to do, look what he was able to build," Trump marveled as he told the story of Jackson, who was orphaned as a young boy before fighting in the Revolutionary War.
"Andrew Jackson was a military hero and genius and a beloved president, but he was also a flawed and imperfect man, the product of his time," Trump said.
Trump told the story of Jackson being captured by the British during the Revolutionary War as a boy and being slashed with a saber when he refused to shine an officer's boots.
"It was during the revolution that Jackson first confronted and defied an arrogant elite," Trump said. "Does that sound familiar to you?"
"Oh, I know the feeling, Andrew," Trump smiled as he shook his head.
Trump explained that since the event, Jackson defied elites and authority figures throughout his life.
"Jackson's victories shook the establishment like an earthquake," Trump said. He quoted Henry Clay calling Jackson's victory as president "mortifying" and "sickening."
"Oh boy, does this sound familiar," Trump grinned, as the audience laughed loudly.
Trump told the audience that Jackson removed ten percent of the federal workforce, expanded veterans benefits, rooted out corruption, imposed tariffs to protect American workers — something he was also committed to doing.
READ MORE: Trump Honors 'Beloved President' Andrew Jackson in Nashville