Madonna
A widespread disease called left-wing violence, dangerously attacking brains of liberals in the country and sadly, under Trump presidency, the lunatics deliberately stopped taking their medications so they can fully enjoy with pride and glee every minute of their Trump derangement syndrome.
15 Times Celebrities Envisioned Violence Against Trump and the GOP
Breitbart by Daniel Nussbaum & Jerome Hudson 14 Jun 2017
1. Kathy Griffin 'Beheads' Trump in Graphic Photo
The 56-year-old My Life on the D-List star sparked a firestorm (and a U.S. Secret Service investigation) when she was photographed holding the fake, bloodied, decapitated head of the president in an image that critics said was reminiscent of Islamic State propaganda.
Griffin was fired from her job on CNN's New Year's Eve broadcasts and saw the cancellation of at least five of her scheduled performances, but remained defiant in an emotional press conference, blaming the backlash on sexism and vowing to continue to "make fun" of the president.
2. Madonna – "I've thought a lot about blowing up the White House."
The pop singer became heated during the anti-Trump Women's March on Washington in January, where she addressed an audience of thousands.
"Yes, I'm angry. Yes, I'm outraged. Yes, I have thought an awful lot about blowing up the White House, but I know that this won't change anything," she told the crowd to roaring applause.
"Are you ready to shake up the world?" Madonna asked. "Welcome to the revolution of love, to the rebellion, to our refusal as women to accept this new age of tyranny, where not just women are in danger but all regionalized people. Where being uniquely different, right now, might truly be considered a crime."
The singer later said her remarks were taken out of context.
3. Snoop Dogg "Shoots" Trump in the Head in Music Video
The California rapper pointed a gun at the president (dressed to look like a circus clown) and pulled the trigger in a music video for his song "Lavender" earlier this year — though the gun is shown to be a prop gun, with a "Bang!" flag popping out of the barrel.
Still, the imagery was unmistakable.
"I feel like it's a lot of people making cool records, having fun, partying, but nobody's dealing with the real issue with this f*cking clown as president, and the sh*t that we dealing with out here, so I wanted to take time out to push pause on a party record and make one of these records for the time being," the rapper told Billboard.
4. Robert De Niro: "I'd Like to Punch Him in the Face"
The Oscar-winning actor participated in a voter registration PSA during the 2016 presidential race, but was filmed going off on Trump in a monologue during an outtake.
"He's a punk, he's a dog, he's a pig, he's a con, he's a bullsh*t artist, a mutt who doesn't know what he's talking about, doesn't do his homework, doesn't care, thinks he's gaming society, doesn't pay his taxes," the 73-year-old Godfather star said in the clip.
"He's an embarrassment to this country," he added. "He talks [about] how he wants to punch people in the face… I'd like to punch him in the face."
Read more: 15 Times Celebrities Envisioned Violence Against Trump and the GOP

Madonna-  She has a reputation of being rude to waiters and usually doesn't leave a tip at all.  One time she left an $18 tip on a $400 bill
While celebrities like Johnny Depp  tipped $4000 on a $4400 bill in a restaurant in Chicago and Julia Roberts reportedly always tips 100%, there are wealthy celebrities who make servers and bartenders cringe for being bad tippers.
Here's a list of 10 Hollywood starts that are the worst tippers, according to TheRichest.com…
Katherine Heigl-  She's also a lousy customer. She reportedly always complains about her food and sends it back multiple times, not to mention she's very demanding. FYI: she's worth $25 million.
Sean Penn-  He ran up a $450 bill at a restaurant in New Orleans, then left without tipping a cent.  He's worth $100 million.
Britney Spears-  She once threw change at the feet of a valet attendant and said, "There's your tip."  She also left a $26 tip on a $500 bill.
And, on a separate occasion she was in a Vegas restaurant,and had a waiter run across the street and get her Starbucks.  She didn't tip him, or even reimburse him for the coffee.  She's got an estimated $200 million in the bank, but can't afford a white mocha?
Kirsten Dunst-  She reportedly left no tip on a $223 bill.
Also, a restaurant once comped her entire meal and she left no tip.  She's worth $25 million.
Usher-  He's been known to leave autographed pictures of himself instead of money. Would you want that instead?  He's worth about $140 million.
Rachael Ray-  Since she is in the food industry, you'd figure that she would be a good tipper.  But she regularly tips less than 10%, and has  said on her TV show, that 7% is good enough.  She's worth $60 million.
Bill Cosby:  He once left a $3 on a $350 bill.  Less than 1% tip. He's worth $350 million .
Jeremy Piven-  Was banned from all Nobu Matsuhisa restaurants after he took 12 of his friends to one in 2007.  The place was over booked and he didn't have a reservation, and STILL got him a table. So what did HE do after him and his buddies ate…He left the Season One DVD set of "Entourage" as a tip, and when he left, he told the manager, quote, "Thanks for nothing."   He has a net worth of $15 million.
Madonna-  She has a reputation of being rude to waiters and usually doesn't leave a tip at all.  One time she left an $18 tip on a $400 bill.  That's 4.5%.  She's worth $650 million. I guess it makes since…she used to be married to fellow "bad tipper," Sean Penn. "Birds of a feather…"
Tiger Woods:  While on a vacation with one of his women in Las Vegas, Tiger didn't leave a tip. . . so the woman that he was with left a tip. Tiger has $500 million in the bank.
Unhinged Madonna at Women's March inspired gay, Filipino fashion designer to create Joy Villa's Trump MAGA gown at Grammys.  I'd love to see Soriano create dresses for First Lady Melania . Hey White House, can you hear me?
( Milo ) Conservative Twitter users are reacting with glee after learning that the designer behind the 'Make America Great Again' dress worn last night by Joy Villa is a gay, legal immigrant and.

He goes by the name of Andre Soriano and, according to the Washington Times, he designed the attention-grabbing dress for longtime collaborator Joy Villa after hearing Madonna's speech at the Women's March last month.

"I heard that somebody wanted to bomb the White House," he said. "And then I saw the Women's March."

"I'm like, 'Joy, we have to make a statement on what is right for our country, of what we believe in for the Constitution,'" he told Fox & Friends (see below).

"We need to move this country forward, and we believe it's time to promote love. We have one president now who is going to do the best thing for planet America."

READ MORE: A Gay Immigrant Designed Joy Villa's Dress After Hearing Madonna's Women's March Speech – MILO NEWS  – https://milo.yiannopoulos.net/
Okay, so Madonna promised blow jobs to Hillary fans if they'd vote for Hillary – and they obviously declined her offer because Hillary lost. The day after Trump's inauguration as POTUS 45, the angry aging, singer during her D.C. speech at  women's march, told her captive audience how she 'thought of blowing up the White House'.  After Secret Service decided to investigate her loony threat, Madonna explained her speech as nothing but a 'metaphor'. Then  earlier, the aging singer posted this on twitter:
 F**K DONALD TRUMP AND F**K THE SECRET SERVICE
Afraid Secret Service would go after her, the courageous new leader of the Democrat women deleted the post.
RELATED LINK: I didn't really mean I want to blow up the White House, says Madonna: Star claims she spoke in 'metaphor' at anti-Trump march as Secret Service investigate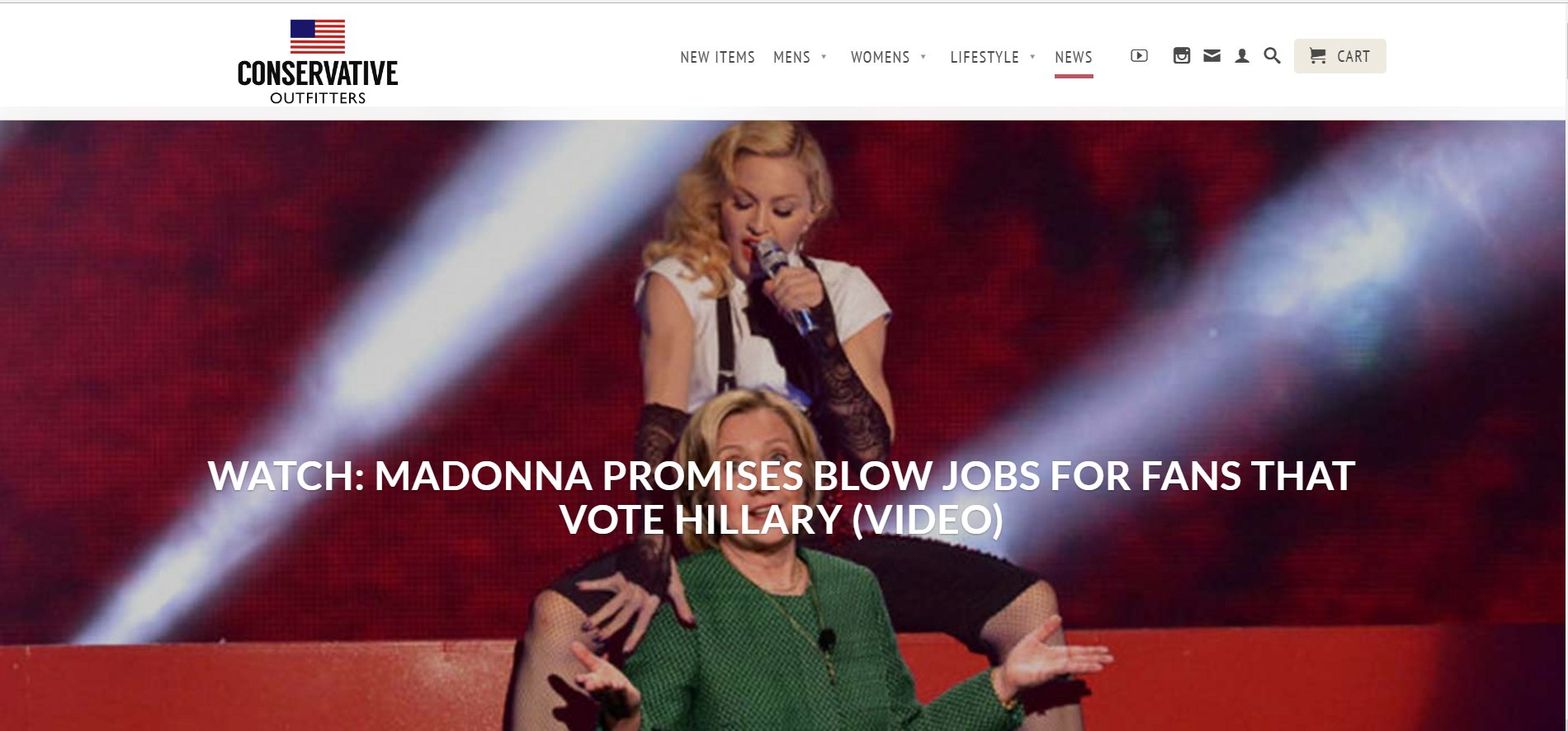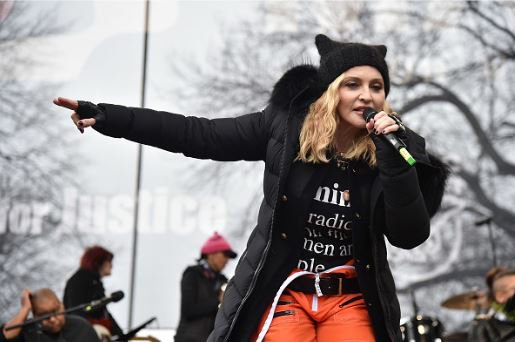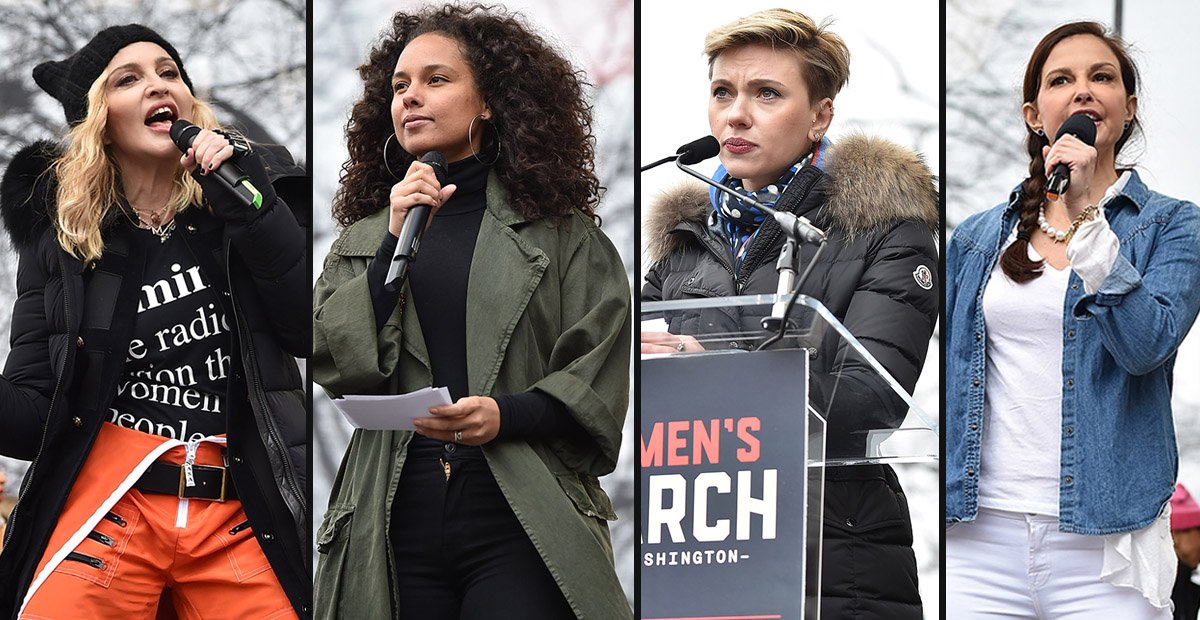 Welcome to the new leaders of the Democrat Party! 

The aging dinosaur Madonna, has-been Hollywood celebrities like Ashley Judd and of course, the loony Michael Moore.
Examples of inspiring F-word filled deranged speeches from the unhinged  celebnuts:
"Yes, I have thought an awful lot about blowing up the White House. But I know that this won't change anything." – Madonna
Madonna  entertained the donkeys with her classic hits, Express Yourself and Human Nature, changing one of the lyrics in the latter song to 'Donald Trump suck a d***'.'
From Ashley Judd: 'I'm not as nasty as your own daughter being your favorite sex symbol, your wet dreams infused with your own genes'
Related link:  Ashley Judd and Madonna go low at women's march: Singer says she wants to BLOW UP the White House in F-word-filled speech as actress says 'Hitler' Trump has 'wet dreams' about Ivanka
Madonna made Piers Morgan threw up again! The 58-year-old singer posted a photo of a woman with a shaved pubic area and a Nike tattoo to promote an upcoming protest against Donald Trump. That's not the old singer's region though because Madonana's hand always look old and terrible. The hand on the picture looks like that of a young woman.
The Queen of Pop, 58, took to Twitter and Instagram last night to promote the Women's March – with a snap of a Nike tick in a very intimate area.
She posted the provocative image along with the classic slogan: 'Just Do It!' and added: '1 Million Women's March!! Be There!! Washington D.C. Jan. 21.'
Click here to read more of Seamus Duff's story from the Sun UK.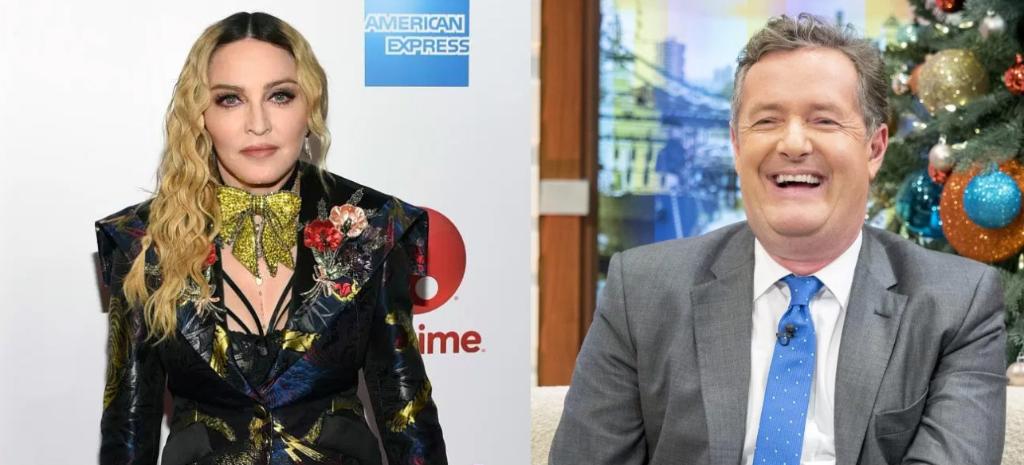 The 60-year-old botox-preserved Madonna just offered a free oral sex to anyone who will vote for Hillary Clinton. I bet she's not picky either. What a shameless dinosaur. Can she just retire now, stop her filth and go and preserve her liberal botox-face in some liberal-run museum.
From Breitbart:
Pop star Madonna got raunchy while introducing comedian Amy Schumer at a performance in New York City Tuesday night, promising the crowd sexual favors in exchange for their support of Democratic presidential candidate Hillary Clinton.

"If you vote for Hillary Clinton, I will give you a blowjob. OK?" the 58-year-old Rebel Heart singer told an audience at New York's Madison Square Garden Tuesday night. "I'm really good. I'm not a douche, and I'm not a tool. I take my time, I have a lot of eye contact, and I do swallow."

The comments came as Madonna warmed up the crowd with a very brief standup set ahead of the Trainwreck star's performance at the Garden Tuesday night, according to theNew York Daily News.