liberals
"Liberals are kind of like herpes. Just when you think you have it beat, they come back again. There's no cure. You can only keep it at bay." – by Laura Ingraham
Fox News host Laura Ingraham opened her Friday morning speech at CPAC with a very diseased but spot on joke about liberals .
"A friend of mine who happens to be a religious figure said, 'Laura, you're talking to the CPAC people. You guys gotta have a good time. You gotta laugh,'" she told the crowd in National Harbor, Maryland. "'Remember what Tim Allen once said about the Clintons.' I said, 'What did Tim Allen say about the Clintons?' I couldn't remember the line. He said, 'Well, you could apply it to liberals in general.'"
"Liberals are kind of like herpes," she continued, eliciting both laughs and groans from the attendees. "Just when you think you have it beat, they come back again."
"There's no cure. You can only keep it at bay."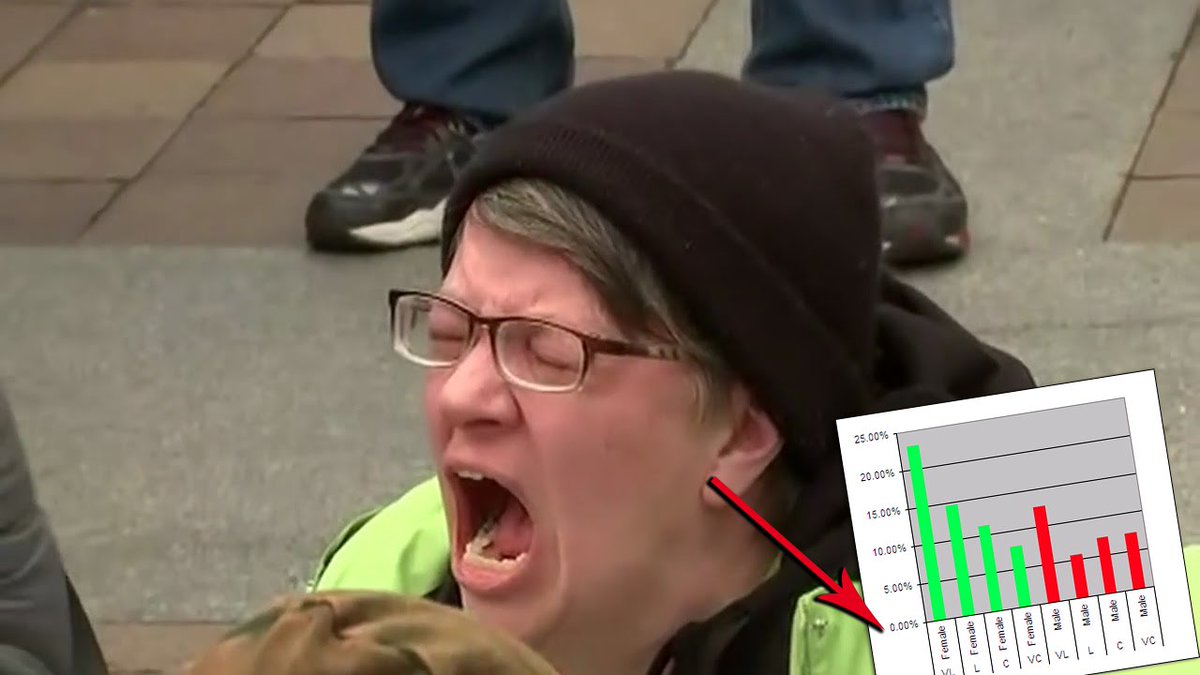 ( LouderWithCrowder ) Progressives have done a stellar job of making themselves out to be cuckoo. But now it looks like there's empirical evidence to back up the idea that leftists are mentally ill. Charts and all…
Political conservatism has been associated with dogmatism, intolerance of ambiguity or uncertainty, a personal need to achieve order, desire for structure and closure, integrative complexity, and fear of threat or loss. It has also been suggested that conservatism should be associated with high levels of anxiety, a major component of the personality trait Neuroticism. Intriguingly, the empirical link between ideology and Neuroticism suggests the relationship is actually between certain facets of liberalism and Neuroticism.

On the graph below, we see the major depression breakdown for the Very Conservative (VC), Conservative (C), Liberal (L), and Very Liberal (VL) cohorts.
Below, we see the rates of bipolar depression among our political cohorts. Again, we see elevations in the Very Liberals and Liberals, especially the females. Out of the 50 Very Conservative females that responded to our survey, none reported bipolar depression.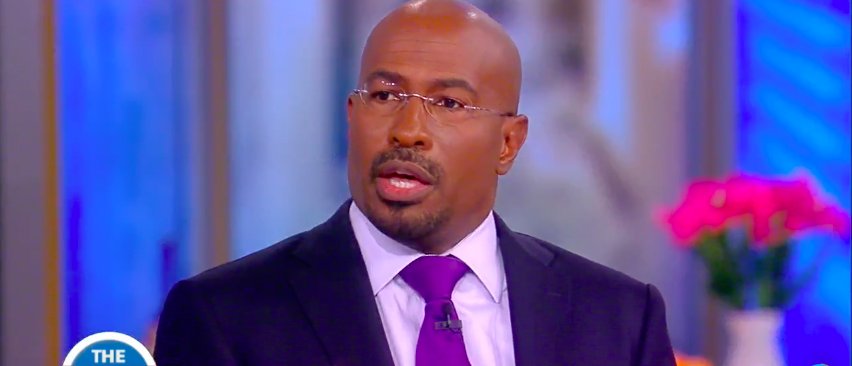 CNN correspondent and host Van Jones blasted GOP voters on Wednesday, saying liberals in America are "not just mad" at President Trump, but are furious with "every single person who voted for Trump."
Jones was speaking with 'The View' when he viciously lashed-out at republican voters who helped sweep President Trump into the White House last November, saying "I get in trouble because I'm honest," and that "even people with no jobs" should never have voted for the GOP candidate.
Unfortunately, and I have to be hones…I get in trouble because I'm honest," said the CNN correspondent.
"When I listen to liberals, when they're not on TV trying to make it sound good, we're still in grief; we're still mad," Jones added. "And we're not just mad at Trump, who we should be mad at. We're mad at every single person who voted for Trump, even people who have no jobs, even coal miners who have black lung disease and who are dying and Democrats don't have anything to say about it for years."
"In my conversations with liberals, it's [always]  'those' Trump voters. 'Them.' I don't understand how those people could ever do that. In America, we don't have to agree. We have to try to understand," he said.
Watch Jones vicious comments above.
CNN's Fareed Zakaria : "American universities these days seem to be committed to every kind of diversity – except intellectual diversity"
RARE MOMENT! CNN's Fareed Zakaria on liberals great delusion of being the most tolerant when it comes to free speech:
"American universities these days seem to be committed to every kind of diversity – except intellectual diversity," he continued. "Conservative voices and views are being silenced entirely."
"It's strange that this is happening on college campuses that promised to give their undergraduates a liberal education," Zakaria stated.
"The word liberal in this context has nothing to do with today's partisan language, but refers instead to the Latin root, pertaining to liberty. And at the heart of liberty in the Western world has been freedom of speech. From the beginning, people understood that this meant protecting and listening to speech with which you disagreed."
Zakaria cite examples of Mike Pence, Secretary of Education Betsy DeVos, Milo and Ann Coulter, listing them as target of war on free speech by so-called tolerant liberals.
JEALOUS LIBS! Another liberal meltdown on twitter  at news of Ivanka Trump getting her own West Wing office. Examples below of their unhinged tweet:
@ajplus Maybe @IvankaTrump's role is First Mistress. The First Hooker is staying in New York and Dump has to sexually harass something.
@ajplus Will she get a miniature desk placed right beside daddys desk? So she can sit and color while daddy playing Fake President?
She's the President's mistress

HaverOfOpinions

aristocrats love to fuck each other. We've always known, but it's always mortifying to witness
According to The Guardian, Trump advisor Jamie Gorelick confirmed the news earlier today, stating that although Ivanka does not have an official title in the White House, she will be gaining access to classified information in addition to her own office. Gorelick also reportedly states that Ivanka will be her father's "eyes and ears" on a wide range of issues.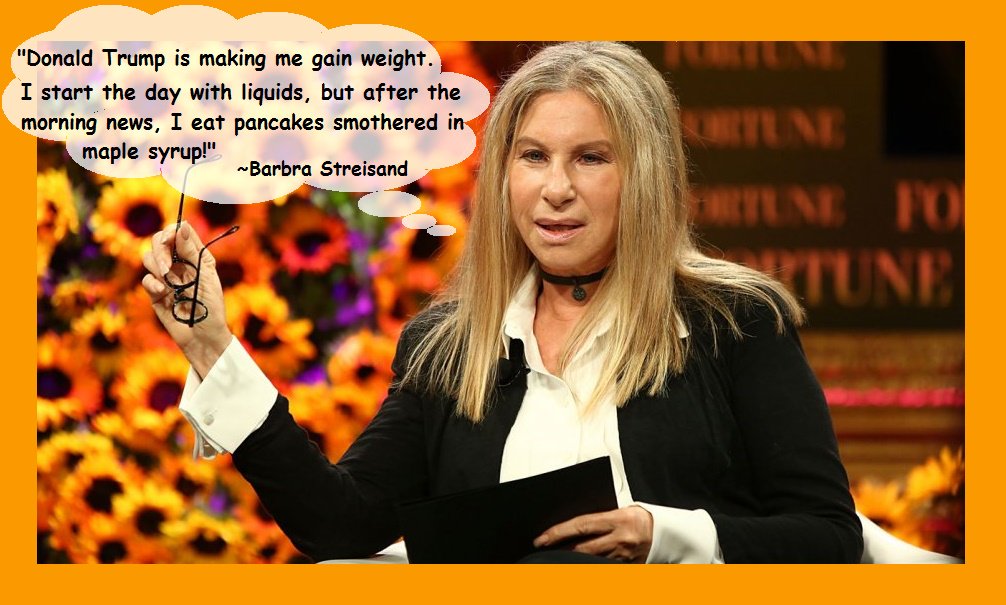 Blue America is going nuts and it's Trump's fault. Liberals are having trouble with sleep, get nightmares when they do sleep, gain and lose weight, turn to drugs and alcohol, cry to their preferred shrink in order to cope with the fact that Trump is the 45th president of the United States. This is what  Hollywood screenwriter Sam Friedlander has spoofed as Trump-Induced Anxiety Disorder.
Yahoo News reports on some of the nightmares, insomnia and coping mechanism liberals are living under Trump presidency:
Examples of liberal NIGHTMARES on Trump Street:
Susan Rogers, a poet and attorney in California, is "hurtling through space with no direction" on a plane that, she discovers with horror, has no pilot.

Alicia Bowman, a journalist from East Penn, Pa., is racing frantically through a train that is heading the wrong way, flinging off her belongings so she can run faster, calling frantically for her son, who is transgender.

Rachelle Pachtman, who does canine rescue on New York's Upper West Side, is searching fruitlessly through her refrigerator for something to serve Michelle and Barack Obama, who have just happened to drop by for lunch.

And Allison Graham, a Los Angeles publicist, is in a hotel suite near her old Hell's Kitchen neighborhood in Manhattan, being interviewed by Donald Trump for a job as a supervisor on one of his big construction projects.

"But I don't know anything about real estate; I have no qualifications or experience," she tells him.

"Don't worry, you'll be great," he says.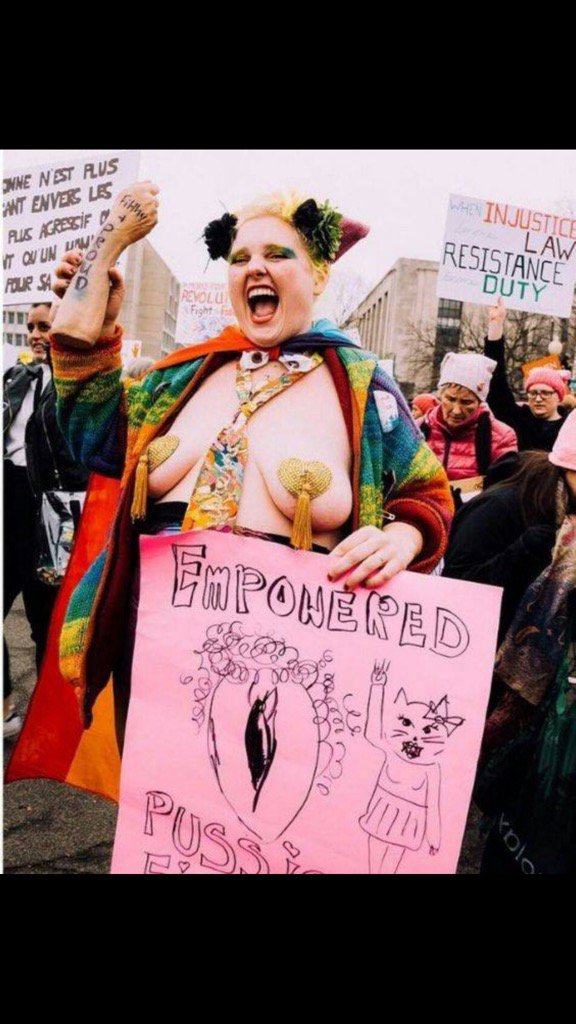 They turn to drugs and alcohol:
Of course, there are those who skip all of the above and go straight to the medicine or the liquor cabinet. Kasie Shiflett, a bartender and waitress at Dino's Gourmet in Plattsburgh, N.Y., turns to Tylenol PM. Mary Molina, a retired clinical research assistant in Durham, N.C., rotates among bourbon, vodka, or melatonin, depending on the night.

"Medical marijuana and Glenfiddich," quips Frederic Alan Maxwell, a researcher in Portland, Ore. "Plus nonmedical marijuana and Glenfiddich."

And when author Cathryn Jakobson Ramin brought up her troubled sleep with her new internist the other day, she left the appointment with a prescription for Seroquel and a two-page handout about sleep that the doctor had "just written because so many of her patients had the same problem lately."
The insomnia and nightmares:
"I fall asleep and wake up and get a snack and toss and turn and try to make sense of what's going on," says Linda Allen, who counsels parents of special-needs children on Long Island. "It's unfathomable and that inability to reason with it is frustrating, and the whole situation is also enraging. Who could sleep?"

"I have not slept a full night since the election," says New York fashion designer Ariane Zurcher. "I'm 56 years old. I have never had insomnia or issues with sleeping until this."

Despite exercising more during the day, Bill Marcus, a venture capitalist in Chicago, is nonetheless "gazing at my smartphone at least an additional 30 to 60 minutes, lying awake at dusk or dawn, filtering through the fake and real developing stories."

Diana Noya also finds herself staying awake late or waking up early in Yardley, Pa., because that's when news (and presidential tweets) seem to break. "I feel like I have to consume it all in order to get my own thoughts out to my senators and representatives right away," she says. "So I'm exhausted, but resisting."

And when they do fall asleep, there are all those dreams.
The weight gain:
Allison Slater Tate, for instance, is having no problem with shuteye in Orlando. Possibly because she's been stress-snacking since Election night.

"I've gained the Trump 15, but I can sleep," she says.
Read full article here.