Kim Jong-un
( Daily Mail ) President Donald Trump is holding a history-making summit with North Korean dictator Kim Jong-un in Singapore, saying today that 'it's an honor' that he expects will blossom into 'a terrific relationship' with the longtime U.S. antagonist.
He told reporters after a working lunch that he had a 'really fantastic meeting' with Kim and that he believes was 'really, very positive.'
'I think, better than anybody could have expected, top of the line, really good. We're going right now for a signing,' he said.
Talks were apparently going so well on Tuesday afternoon that Trump showed Kim his limo, opening a door so he could inspect the car that travels everywhere with the U.S. president and flies in the belly of his plane when he's abroad.
Trump and Kim began the summit with a hearty handshake, exchanging pleasantries for the cameras and meeting one-on-one for 38 minutes with only translators present while the world watched with anticipation as the first-ever meeting between a U.S. president and a North Korean leader unfolded.
The U.S. president said they would be 'signing' an unspecified document at the conclusion of the discussions
Read more: 'Better than anyone could have expected': Trump and Kim Jong-un head off 'for a signing' after 'top of the line' meeting where North Korean leader said it felt like 'fantasy' meeting US president
( Daily Mail ) North Korea released fresh images of what it says was the demolition of a nuclear test site on the same day it expressed regret over President Donald Trump's decision to cancel a June 12 summit with ruler Kim Jong-un.
North Korea on Friday said it was still willing to talk to the United States after President Donald Trump cancelled a summit between the two countries, a decision Pyongyang described as 'extremely regrettable'.
'The abrupt announcement of the cancellation of the meeting is unexpected for us and we cannot but find it extremely regrettable,' Kim Kye Gwan, North Korea's First Vice Foreign Minister, said in a statement carried by the state-run KCNA news agency.
'We again state to the US our willingness to sit face-to-face at any time in any form to resolve the problem,' Kim added.
REad more: North Korea pleads with Trump to reconsider 'extremely regrettable' cancellation of summit and releases dramatic photographs of nuclear site demolition after the…
"You talk about your nuclear capabilities, but ours are so massive and powerful that I pray to God they will never have to be used," Trump wrote to Kim. "If you change your mind having to do with this most important summit, please do not hesitate to call me or write. The world, and North Korea in particular, has lost a great opportunity for lasting peace and great prosperity and wealth."
( Fox News ) President Trump on Thursday canceled the highly anticipated summit with North Korea that had been set for next month, calling the talks "inappropriate" following the "hostility" displayed in the latest comments from dictator Kim Jong Un.
The move to pull out of the summit, slated to take place in Singapore on June 12, came after threats from Kim to call off the talks. In a letter to Kim on Thursday, Trump said the world, and North Korea, had lost a "great opportunity for lasting peace and great prosperity."
"Based on the tremendous anger and open hostility displayed in your most recent statement, I feel it is inappropriate, at this time, to have this long-planned meeting," Trump wrote in a letter to Kim on Thursday. "Therefore, please let this letter serve to represent that the Singapore summit, for the good of both parties, but to the detriment of the world, will not take place."
Read more: President Trump pens letter to Kim calling off North Korea summit over dictator's 'open hostility'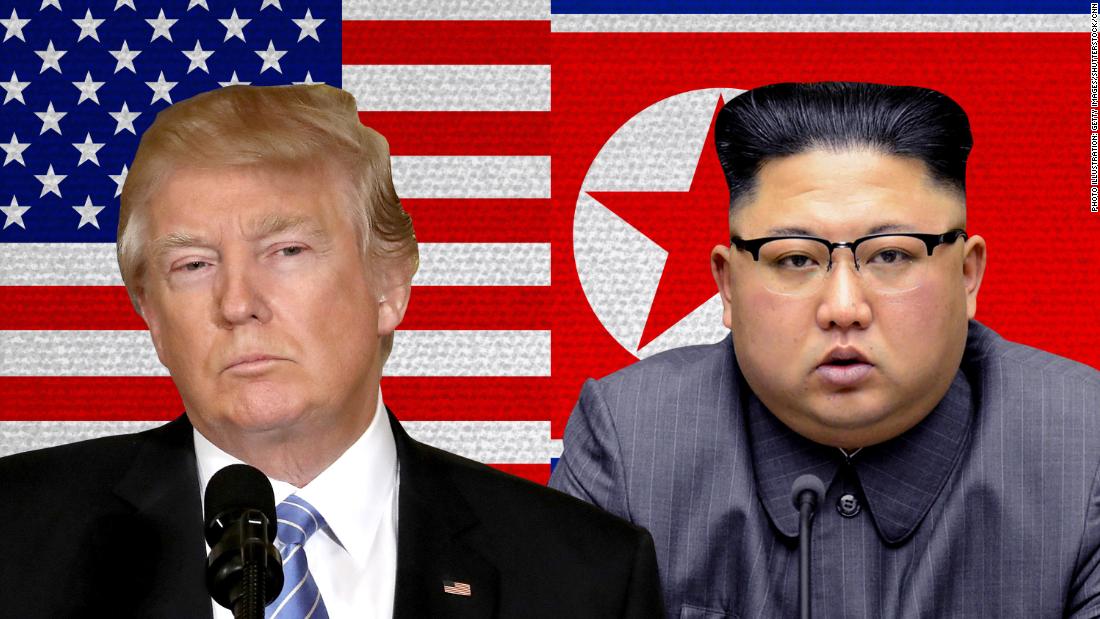 By Dave Boyer – The Washington Times – Friday, May 4, 2018
South Korean President Moon Jae-in will visit President Trump at the White House later this month ahead of Mr. Trump's historic summit with North Korea's leader on the pivotal issue of denuclearization.
The White House said Friday that Mr. Trump will host Mr. Moon on May 22, their third meeting since Mr. Trump took office.
White House press secretary Sarah Huckabee Sanders said Mr. Trump's upcoming meeting with North Korean leader Kim Jong-un will be high on the agenda, following Mr. Moon's first meeting with Mr. Kim on April 27.
"President Trump and President Moon will continue their close coordination on developments regarding the Korean Peninsula," she said. "This third summit between the two leaders affirms the enduring strength of the United States–Republic of Korea alliance and the deep friendship between our two countries."
Read more: Trump to host South Korea's Moon Jae-in ahead of summit with North Korea's Kim Jong-un
President Donald Trump has accepted North Korean dictator Kim Jong-un's dramatic offer to meet, and he'll do it by May, a South Korean official said Thursday evening.
South Korea's national security adviser Chung Eui-yong informed U.S. press of the expected in-person conversation and said the goal of the unprecedented meeting between the two countries' leaders is permanent denuclearization of the Korean Peninsula.
Chung did not say where the meeting would take place.
A half hour after the foreign official announced the meeting steps from the West Wing, the White House confirmed Trump's participation. But it did not second Chung's claim that talks would be held within the next two months.
A statement from White House Press Secretary Sarah Sanders said the place and time of the meeting was still to be determined.
'President Trump greatly appreciates the nice words of the South Korean delegation and President Moon. He will accept the invitation to meet with Kim Jong Un at a place and time to be determined,' Sanders said. 'We look forward to the denuclearization of North Korea. In the meantime, all sanctions and maximum pressure must remain.'
Read more: Trump agrees to meet Kim Jong-un: North Korean despot invites President to talks before May and agrees to suspend missile tests