kidnap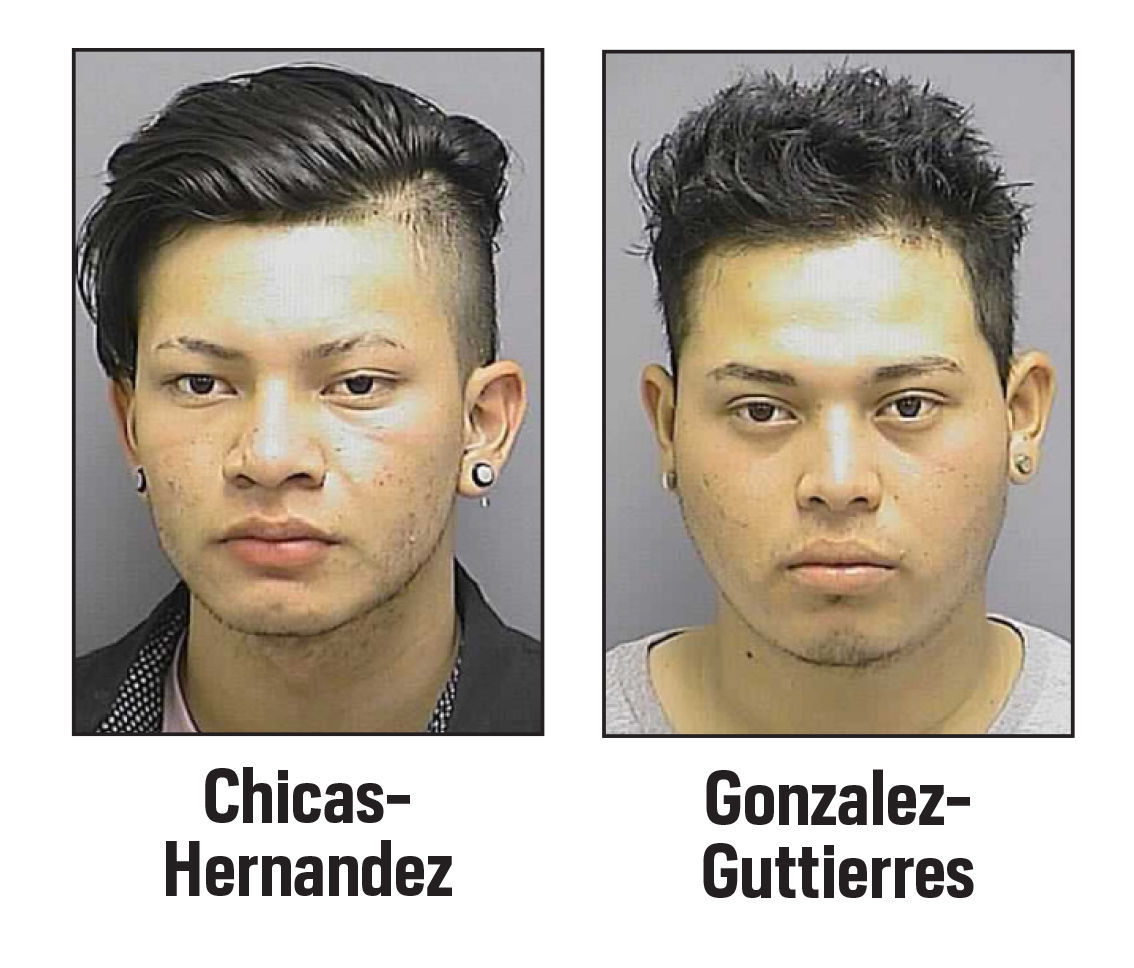 El Salvadorian illegal immigrant Victor Antonio Gonzalez-Guttierres, 19, and Edgar Natanal Chicas-Hernandez, 17, were arrested for kidnapping and rape. The victim told police she was grabbed while walking home from school on September 2, taken to an apartment and raped for hours. They told the girl that they were acting on orders from a younger female acquaintance.
From Frederick-News-Post:
Two young men were charged and a third remains at large after a teen girl was kidnapped and raped, according to police and court documents filed last week in Frederick.
"This is very, very rare in my experience," said Detective Joe Palkovic, an assistant supervisor in the Frederick Police Department's Criminal Investigations Division. "The violence of it and the nature of the crime, the fact that this involves someone laying in wait, kidnapping the victim and then taking her to a separate location to rape her, is very rare."
And a younger female acquaintance of the teen girl was identified in charging documents as the suspected mastermind of the crime.
"drink that shit right fucking now."
Chicago Police are reportedly investigating a second video connected to the kidnapping and torture of an 18-year-old, mentally disabled Chicago teen. In the video, the assailants can be heard yelling, "drink that shit right fucking now."
The suspects — Jordan Hill, 18, Tesfaye Cooper, 18, Brittany Covington, 18, and Tanishia Covington, 24 — were set to appear in Central Bond Court on Friday afternoon.
According to CBS, the second video — in which the assailants force the victim to drink from a toilet — surfaced on Twitter Thursday morning.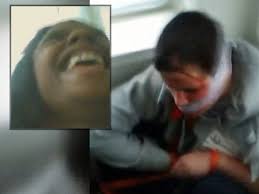 ILLINOIS – Chicago police have arrested four blacks, including two women, involved with the kidnapping and torture of an 18 year-old man with special needs who had been reported missing. A Brittany Herring filmed the ordeal on her phone and posted it to Facebook Live, but has since been deleted from her social media page
Police were able to make arrests after video the suspects streamed online went viral.
The mentally challenged man was forced to say 'F**k Donald Trump and 'F**K white people'.
In the video, believed to be from Tuesday, the victim's clothes were cut, he was peppered with cigarette ashes, and then his hair cut with a knife until his scalp bled. Several people can be seen laughing and eating during the attack, in addition to making disparaging remarks about President-elect Donald Trump and using racially charged language.
SOURCE: RAW VIDEO: Teens kidnap and torture Trump supporter in Chicago (GRAPHIC)