Judaism
Lunar eclipses are ill omens for Israel, since Jews follow the lunar calendar, while solar eclipses are ill omens for non-Jews, or Gentiles, as they followed solar calendars.
Judaism
Jews traditionally interpreted solar eclipses to be the result of human sin angering God, who would then hide the sun as a warning to his people, according to the Babylonian Talmud. Ancient Hebrews knew that eclipses could be predicted, but still believed they were a sign.
"When the luminaries are stricken, it is an ill omen for the world. To what can we compare this? To a king of flesh and blood who prepared a feast for his servants and set a lantern to illuminate the hall. But then he became angry with them and said to his servant: 'Take the lantern from before them and seat them in darkness,'" – Talmud, Sukkah 29a
The text goes on to state that lunar eclipses are ill omens for Israel, since Jews follow the lunar calendar, while solar eclipses are ill omens for non-Jews, or Gentiles, as they followed solar calendars.
Modern interpretations of solar eclipses in the Jewish faith vary, but still depict the event as a negative thing or, at the very least, a time for contemplation of one's place in the universe, according to the Rabbinical Assembly.
Whether or not one views the solar eclipse as a negative event according to their interpretation of the Jewish faith, the Rabbinical Assembly prescribed a particular blessing to be said over the eclipse.
"בָּרּוְך אַ תָּ ה יְיָּ אֱֹלהֵינּו מֶ לְֶך הָּעֹולָּם, שֶ כֹּחֹו ּוגְ בּורָּ תֹו מָּ לֵא עֹולָּם" (Blessed…Whose power and strength fill the world.)
Read more: http://dailycaller.com/2017/08/19/heres-what-different-religions-have-to-say-about-the-solar-eclipse/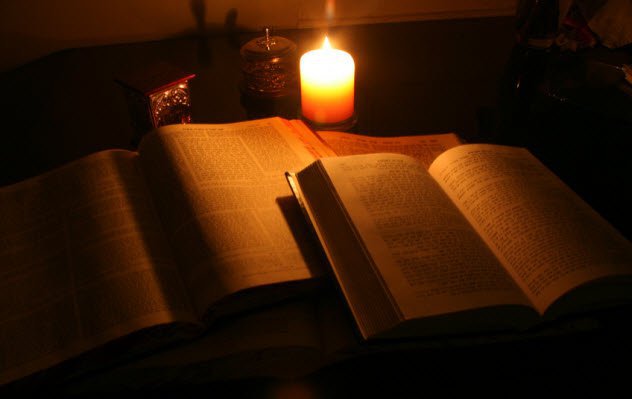 THE LIFE OF CHRIST/THE CHRISTIAN CROSS The Talmud teaches that Jesus Christ was illegitimate and was conceived during menstruation; that he had the soul of Esau; that he was a fool, a conjurer, a seducer; that he was crucified, buried in hell and set up as an idol ever since by his followers.
1. ILLEGITIMATE AND CONCEIVED DURING MENSTRUATION
The following is narrated in the Tract Kallah, 1b:
"Once when the Elders were seated at the Gate, two young men passed by, one of whom had his head covered, the other with his head bare. Rabbi Eliezer remarked that the one in his bare head was illegitimate, a mamzer. Rabbi Jehoschua said that he was conceived during menstruation, ben niddah. Rabbi Akibah, however, said that he was both. Whereupon the others asked Rabbi Akibah why he dared to contradict his colleagues. He answered that he could prove what he said. He went therefore to the boy's mother whom he saw sitting in the market place selling vegetables and said to her: 'My daughter, if you will answer truthfully what I am going to ask you, I promise that you will be saved in the next life.' She demanded that he would swear to keep his promise, and Rabbi Akibah did so—but with his lips only, for in his heart he invalidated his oath. Then he said: 'Tell me, what kind of son is this of yours'? To which she replied: 'The day I was married I was having menstruation, and because of this my husband left me. But an evil spirit came and slept with me and from this intercourse my son was born to me.' Thus it was proved that this young man was not only illegitimate but also conceived during the menstruation of his mother. And when his questioners heard this they declared: 'Great indeed was Rabbi Akibah when he corrected his Elders'! And they exclaimed: 'Blessed be the Lord God of Israel who revealed his secret to Rabbi Akibah the son of Joseph' "!
That the Jews understand this story to refer to Jesus and his mother, Mary, is clearly demonstrated in their book Toldath Jeschu—'The Generations of Jesus'—where the birth of our Savior is narrated in almost the same words.(4)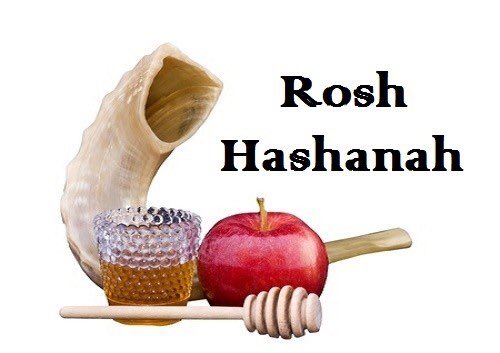 Rosh Hashanah is one of four Jewish New Years:  Rosh Hashanah, the anniversary of the Creation, the beginning of the Jewish civil calendar 5,777
Rosh Hashanah – unlike all other Jewish holidays – is a universal (stock-taking, renewal and hopeful) holiday. The Hebrew word "Rosh" (

ראש

) means "beginning," "first," "head," "chief."
While the blowing of the shofar is a major virtue, the Torah instructs Jews to listen to the blowing of the shofar.
On Rosh Hashanah, one is expected to plan a spiritual and behavioral road map for the entire year.
The pomegranate – one of the seven species that bless the Land of Israel – is featured during Rosh Hashanah: "May you be credited with as many rewards as the seeds of the pomegranate." The pomegranate ripens in time for Rosh Hashanah and contains – genetically – 613 seeds, which is the number of Jewish statues/laws.
Honey is included in Rosh Hashanah meals in order to sweeten the coming year
Published:
October 1st, 2016