Jeffrey Lord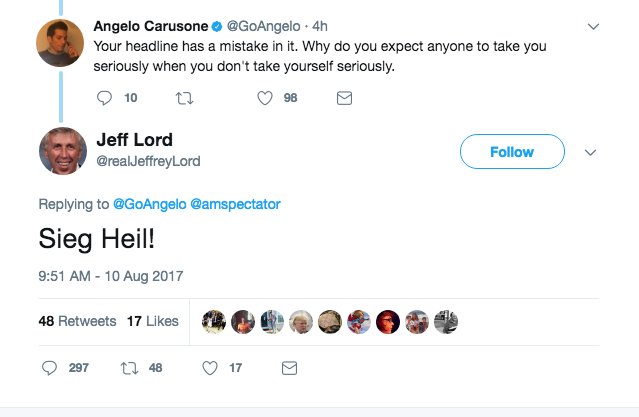 CNN severed ties with Jeffrey Lord Thursday after the commentator used the words "Sieg Heil!" as a sarcastic response to Media Matters president, Angelo Carusone, during their Twitter. spat.
"Nazi salutes are indefensible," a CNN spokesperson said in a statement. "Jeffrey Lord is no longer with the network."
Carusone was responding to Lord's  column where he referred to Media Matters as "Media Matters Fascists" and "anti-free speech bigots."
Media Matters — aka Media Matters Fascists, the anti-free speech bigots who, in typical fascist style, make it their mission to shut down speech they don't like — MMF's Angelo Carusone has come to my Twitter feed to respond. Respond, that is, to my column nearby in which I shine the light of free speech on MMF's latest attempt to get Sean Hannity off the air.

Mr. Carusone is not happy.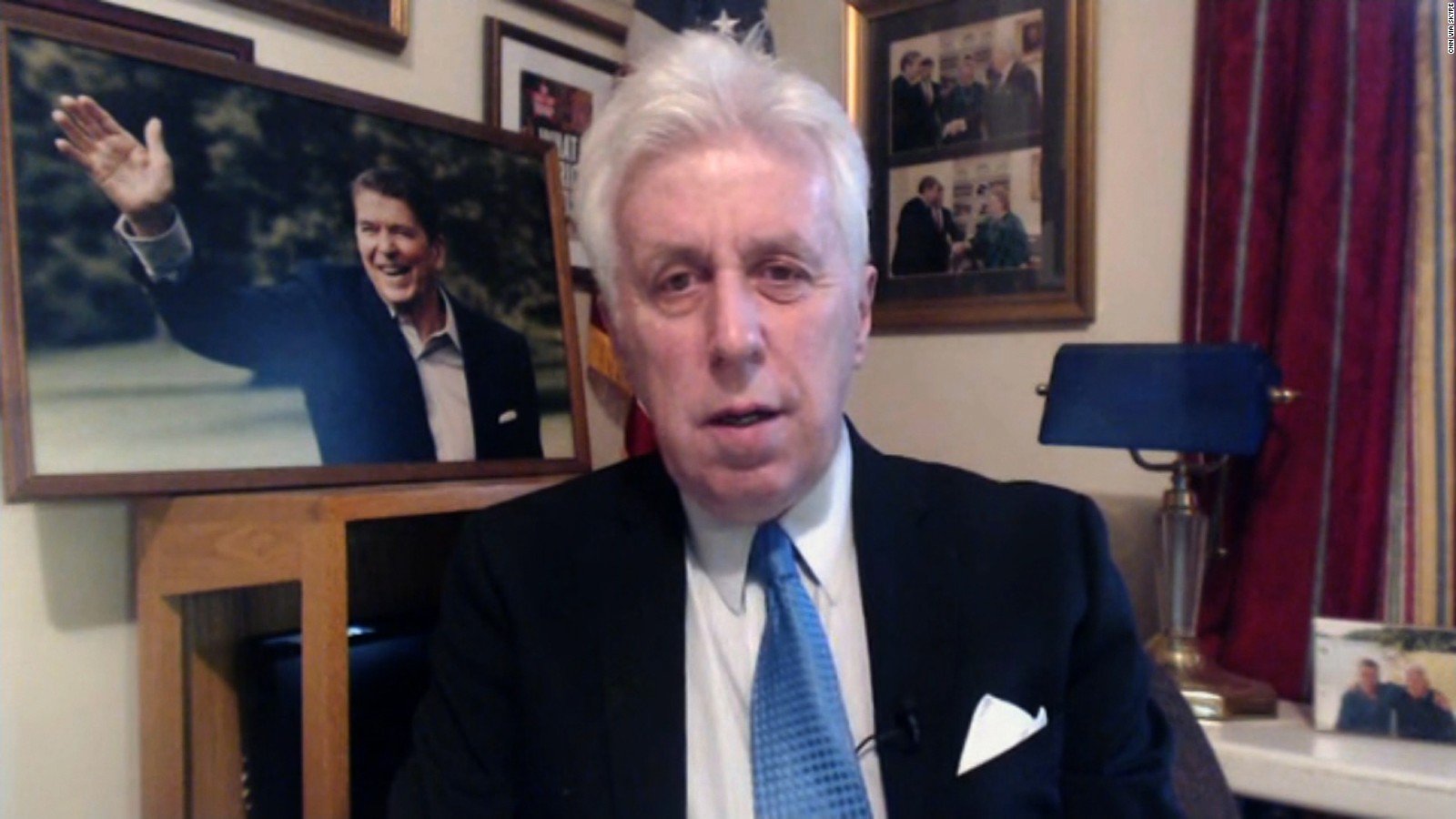 From Breaking: CNN Fires TV Personality:
In a follow-up to his tweet, Lord said the Nazi slogan was a reference to another American Spectator column he wrote Wednesday, in which he blasted Media Matters for launching an advertising boycott against Fox News host Sean Hannity.
In that article, Lord said he was using the Nazi salute to compare Media Matters to fascism.
"The American Spectator has been unable to confirm reports that the original draft of this Media Matters revision ended with the words: 'Seig Heil!'" Lord wrote.
"This is America, Angelo. Not Fascist Italy, Nazi Germany or Communist Russia," Lord added.
Carusone subsequently tweeted Thursday that "CNN does not seem to hold Jeffrey Lord to any kind of standard."
While Lord repeatedly contended he was "mocking Nazis and Fascists," CNN cut ties with Lord.
"Why would I delete something that mocks the Fascists at Media Matters Fascists?" Lord asked.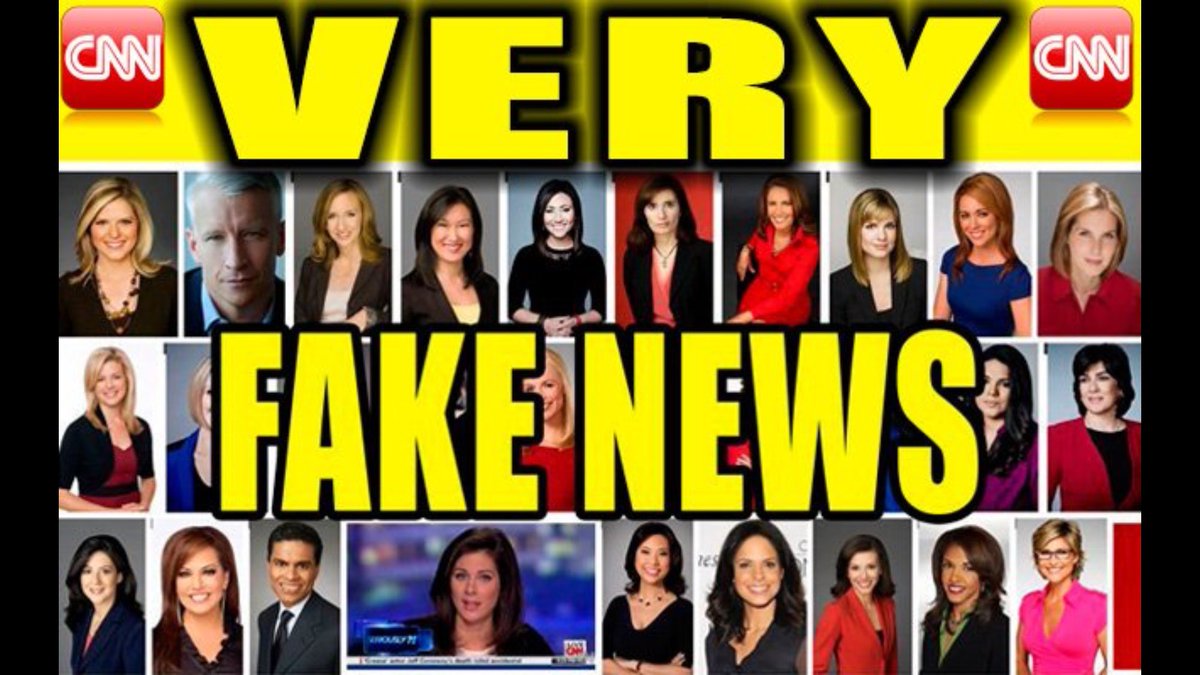 At CNN's Anderson Cooper, former Reagan staffer and political commentator Jeffrey Lord described President Trump's press conference today as "the launch of a new reality show called 'Beat The Press.'"
"What you really saw today," said Lord to Cooper, "was the launch of a new reality television show called 'Beat The Press.'"
"It stars Donald Trump, the executive producer is Donald Trump and he's even in for the set design – the east room of the White House."
"He is going to make this one of the most popular rituals in America for the next four years when he stands up and goes mono e mono against what he believes – and his staff believes – are his adversaries in the media."
SOURCE: Mediaite