Jack Burkman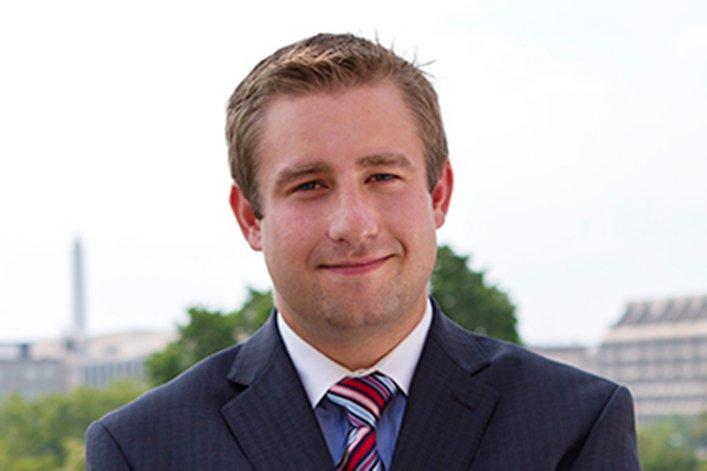 Republican lawyer Jack Burkman  is urging Robert  Mueller to use his newly impaneled grand jury to investigate the Rich murder
Seth Rich angrily "presented  with a lot of emails Natalia Veselnitskaya, the Kremlin-affiliated lawyer whom Donald Trump Jr. hosted at Trump Tower on June 9 of that year " that were subsequently published by WikiLeaks on July 22, just days before Rich was murdered
 Burkman: Rich's murder "may be the 'missing link' that connects otherwise incongruent events relating to Russia collusion in the 2016 presidential election."
I say, don't count on it! Mueller won't sabotage his witch hunt investigation – already full of unlawful acts.
From Newsweek:
A Republican lawyer and lobbyist wants Mueller to add another matter to his docket: the 2016 murder of Seth Rich, a 27-year-old employee of the Democratic National Committee. Rich was shot twice in the back as he walked home late at night from a bar in the Washington neighborhood of Bloomingdale. None of his possessions were taken, which has made some skeptical of official claims that the killing—which remains unsolved—was a robbery gone awry. Among those skeptics is Fox News host Sean Hannity, who has hinted Rich may have been killed by Democratic operatives for leaking DNC emails that cast the Democratic establishment, which heavily favored Hillary Clinton over Bernie Sanders in the presidential primary, in an unflattering light.
"We've ruled out that this a street crime," says Jack Burkman, the Republican operative who is urging Mueller to use his newly impaneled grand jury to investigate the Rich murder. In his letter to the special counsel, which was sent on Tuesday, Burkman argues that Rich's murder "may be the 'missing link' that connects otherwise incongruent events relating to Russia collusion in the 2016 presidential election." Burkman says in the letter that he is "willing to testify under oath" and "will share what we know" about the Rich murder.
And what does he know, exactly? Burkman says that in January, a former U.S. intelligence agent who'd worked in the Middle East "heard from credible sources" that Rich, who was working on voter outreach for the DNC, discovered evidence of Russian hacking. Burkman also says that about a month ago, a source at the DNC told him that in the early summer of 2016, Rich met with Natalia Veselnitskaya, the Kremlin-affiliated lawyer whom Donald Trump Jr. hosted at Trump Tower on June 9 of that year. Burkman believes that Rich angrily "presented her with a lot of emails" that were subsequently published by WikiLeaks on July 22, just days before Rich was murdered.
"We have other leads," Burkman tells Newsweek, declining to elaborate. He is, however, "fairly certain there's a Russia connection." He could say little more than that, not even if Rich—depicted by some as a disenchanted Sanders supporter upset by the DNC's staunch pro-Clinton stance—was collaborating with Russian agents or attempting to thwart them. "I am not entirely sure if Seth was a good guy or a bad guy," Burkman says, without explaining what nefarious intentions the young man might have had.