IRS tax returns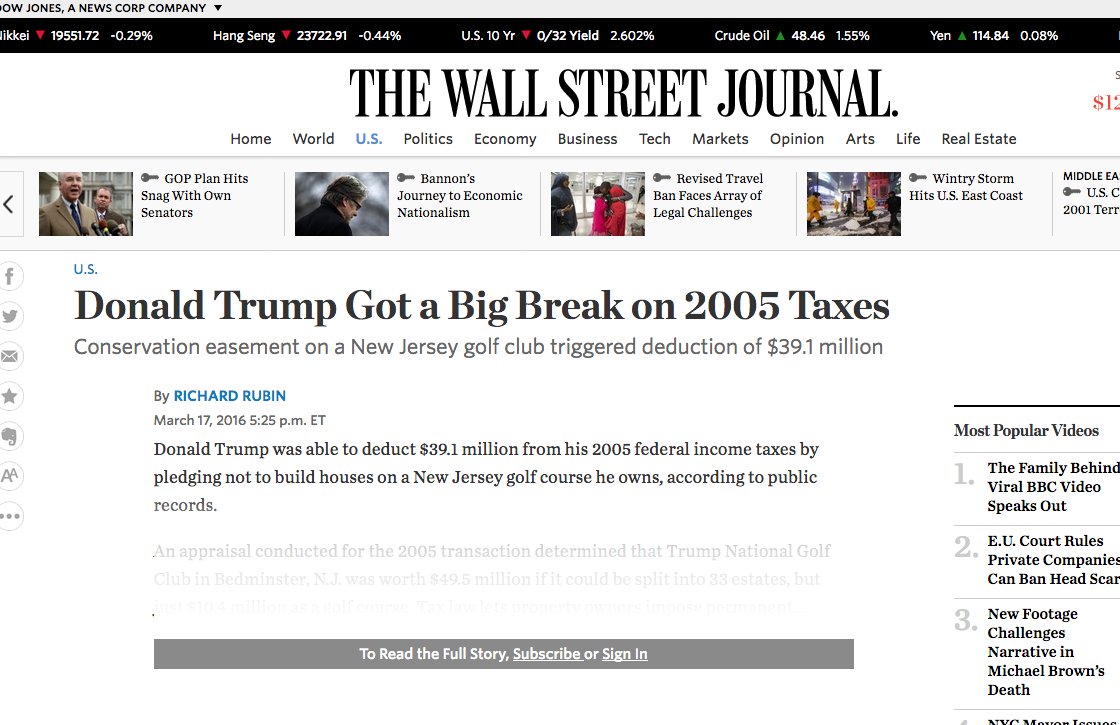 FAIL! MSNBC Rachel Maddow released a 12-year-old tax returns of Donald Trump, which the White House had already released and published last year by Wall Street Journal. Even worse, it shows Trump paid higher tax rate than Obama and socialist Bernie Sanders.
What Maddow and the fine folks over at MSNBC actually managed to do was get part of a copy of Trump's 2005 tax return. Which was already 12 years old. And which the White House had already released.

And which the Wall Street Journal had already reported on – a year ago
TRUMP PAID 25% TAX RATE: WASHINGTON (AP) — President Donald Trump earned $153 million and paid $36.5 million in income taxes in 2005, paying a roughly 25 percent effective tax rate thanks to a tax he has since sought to eliminate, according to highly sought-after tax documents disclosed Tuesday night.
TRUMP PAID HIGHER THAN OBAMA: Obamas paid effective tax rate of 18.7 percent in 2015: President Obama and first lady Michelle Obama paid more than $81,000 in taxes last year on reported adjusted gross income of $436,065, for an effective tax rate of 18.7 percent, according to tax returns released Friday afternoon by the White House.The Obamas paid $81,472 in total tax. Last year their effective tax rate was 19.6 percent, on income of $477,383
TRUMP PAID MORE THAN BERNIE: Businessman Donald Trump paid

$38 million on $150 million

in income in 2005.
Socialist Bernie Sanders paid only

13%

according to his 2014 tax returns.
READ MORE: TRUMP PAID HIGHER TAX RATE [25%] THAN MSNBC COMCAST [24%]… MUCH HIGHER THAN OBAMA [19%]… AND BERNIE [13%]!