impeachment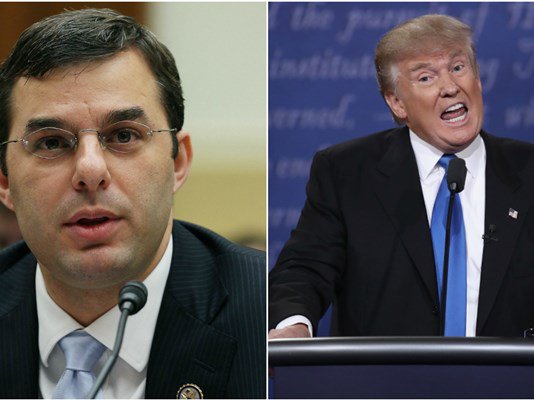 Republican Justin Amash wants impeachment of  President Trump if so-called Comey memo is true. The over the phone memo leaked to NYT allege Trump told former FBI Director James Comey to end an investigation  on former national security adviser Michael Flynn. New York Times used an over the phone UNSEEN, UNVERIFIED memo from a James Comey associate as their source…so much for journalism.
From The Hill :
Rep. Justin Amash (R-Mich.) on Wednesday said reports that President Trump pressed ousted FBI Director James Comey to end an investigation would merit impeachment if true, becoming the first Republican lawmaker to broach the idea.
The New York Times on Tuesday reported that Trump tried to pressure Comey to stop investigating former national security adviser Michael Flynn, citing a memo written by Comey.
Asked by The Hill if the details in the memo would merit impeachment if they're true, Amash replied: "Yes."
"But everybody gets a fair trial in this country," Amash added as he left a House GOP conference meeting.
Asked by another reporter whether he trusted Comey's word or Trump's, Amash said: "I think it's pretty clear I have more confidence in Director Comey."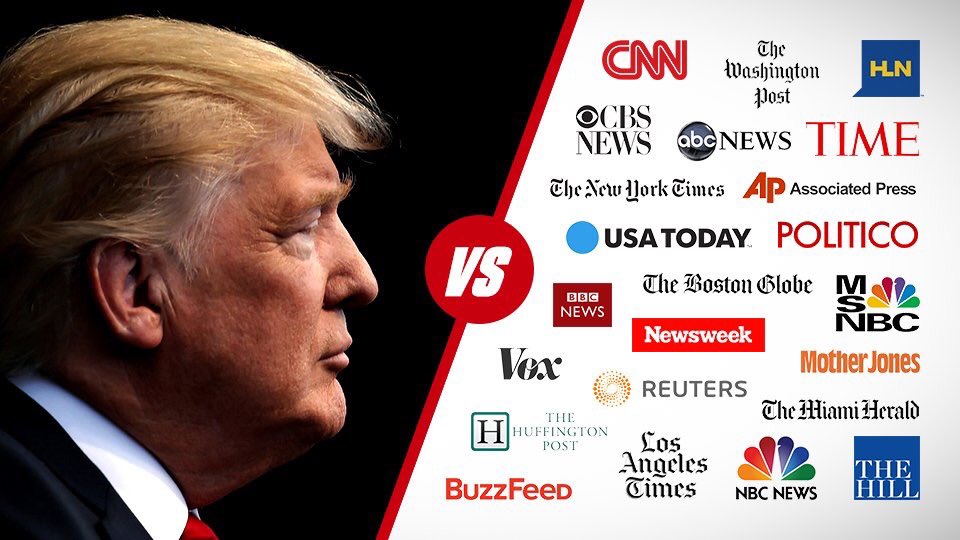 ( Lifezette ) Frenzied for months in the pursuit of a smoking gun to fatally topple the credibility of the administration, the media have become apoplectic over a quick succession of controversies now beleaguering the Trump White House.
Impeachment?
CNN's Wolf Blitzer wasted no time late Tuesday in taking the second major controversy to strike the White House this week and use it to demand the impeachment of the president.
The New York Times reported late Tuesday that fired FBI Director James Comey had generated a memo to record that Trump had asked him to consider ending the investigation of former national security adviser Michael Flynn.
CNN's legal analyst, extreme liberal Jeff Toobin, said the memo could prove an impeachable offense.
Blitzer then ambushed the next guest, and asked about — the holy grail for the Left in their long war with Trump — impeachment.
"You heard Jeff Toobin say, if this is true, if the president asked the FBI to end the investigation into Michael Flynn as former national security adviser, you heard Jeffrey Toobin say it would be an obstruction of justice, and potentially that could be impeachable," said Blitzer. "An impeachable offense."
Blitzer's guest, Sen. Angus King, an independent from Maine, said it could be. Never mind that impeachment needs an underlying offense. No one knows yet if the memo exists, or if Trump's "hopes" can be illegal. No one even knows for sure if Flynn has committed a crime that the Department of Justice intends to prosecute. Also, CNN forgets the acting director of the FBI — Comey's former deputy — Andrew McGabe — told a Senate panel last week that no, Trump never tried to impede the so-called Russia investigation, which involves Flynn.
Nevertheless, Blitzer didn't ask only King. The next guest brought on by the CNN anchor, Rep. Elijah Cummings (D-Md.), was also asked pointedly if the report could constitute an impeachable offense.
Read more: Media Reach Peak Meltdown…
Massachusetts city votes for impeachment investigation into President Trump.
The Cambridge City Council passed a resolution Monday evening calling for the US House of Representatives to launch and impeachment investigation
The city wants the House to investigate whether Trump's business interests violate the Constitution
Cambridge voted for Hillary Clinton in the election 
READ MORE: Massachusetts city votes for impeachment investigation into President Trump
RELATED LINK: Trump's Blind Trust Agreements Ethical and Legal