fight
( NY Post ) A video of a knock-down, drag-out brawl at a Denny's in Albany has gone viral — racking up more than 2.5 million views on Facebook after it was posted online by a popular comedian known as "Nick Nack Pattiwhack."
"What is you doing, baby?! I didn't even get my food yet, baby!" the Louisiana native can be heard saying, as plates and punches fly in all directions.
"We live, baby! Yea!" he adds.
Authorities confirmed Sunday that the fight took place early Saturday at around 4:20 a.m. at the Denny's off of Wolf Road in Colonie, according to the Albany Times Union.
No arrests were made and no one was ticketed, cops said.
The melee was caught on tape by Nick Joseph, aka "Nick Nack Pattiwhack," who was at the restaurant with his famous side-kick, Dan Rue.
The jokesters, both from Baton Rouge, are known for their crazy antics and online videos — which include joking around in celebrities houses and public places. They've coined a slew of catchphrases, such as "We live, baby!" and "That's the one, Danielson!"
Pattiwhack uses several of them in the fight video, which starts out with the pair inside Denny's as tension begins to escalate between two groups of people.
For some unknown reason, punches are eventually thrown — with plates breaking and silverware flying everywhere — while Pattiwhack performs his shtick and watches the drama unfold.
"Oh, baby! They live, baby!" he says, unfazed by the battle going down inside the Denny's.
"What is you doing, baby?! Oh no, baby!"
At one point, Pattiwhack musters up the courage to go over to where a trio of girls are fighting and grabs his drink off the table next to them. The move has garnered him some hate on social media, with many condemning him for not jumping in to stop the violence.
"I can't believe u didn't save some one," wrote one Facebook user. "Smh peter Pipe a f–k u!!! That ain't cool."
Another added, "Real talk…This wasnt cool or funny at all. I like you two guys, yall make me laugh but this is sad seeing grown folks especially black women acting like hoodlums and you promoting it."
Read more: http://nypost.com/2017/05/07/i-didnt-even-get-my-food-yet-melee-erupts-at-dennys/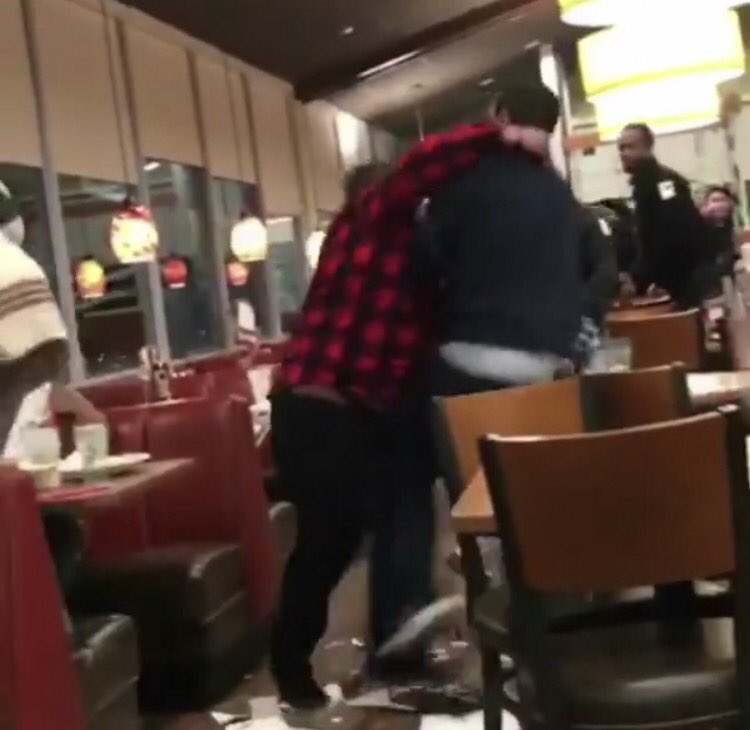 A massive brawl broke out at a mall in Orange Park, Florida, leading to the arrest of five individuals.
A video of the fight between up to 60 teenage girls was shared to Facebook on Saturday, according to CBS.
The video was viewed more than 500,000 times before it was removed from the platform.
Young women can be seen kicking and punching each other in the footage of the altercation, with many of them appearing to wear matching shirts with an airbrushed design.
Most of the people involved appeared to be teenagers, but at least one adult may have been involved, according to an account a parent of one of the arrested teens gave CBS.
Her 15-year-old daughter was arrested for battery on a law enforcement officer, but the mother said her daughter was actually a victim.
Read more: The shocking moment 60 teenage girls start a huge brawl in a Florida mall: Five are arrested after youths spat and punched each other in front of horrified onlookers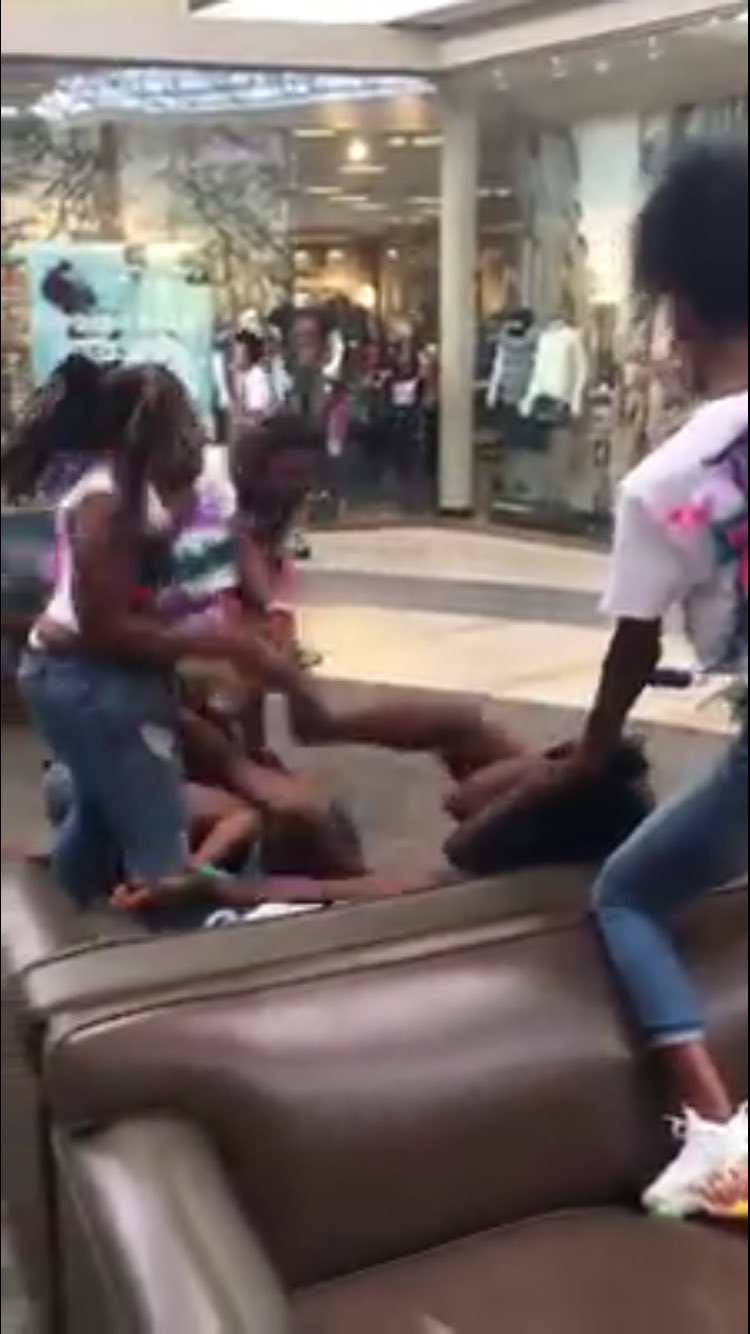 A  Las Vegas fight broke out between a man with guitar and a costumed man after a woman accused a man dressed in a Eeyore onesie of raping her while she was drunk:
'He took advantage of me f****** while I was too drunk while my dude was f****** working,' she says.

A voice off-camera says: 'You guys drug me into a position so you could get naked so then you could take my s***.'

'No I didn't!' the woman in the hat yells.

'You took everything I had!' the voice says.

The voice later says in the dispute: 'I didn't give you s***. You undressed yourself.' 

At one point, the man in the Eeyore onesie yells : 'Flex on me fool! What the f*** you gonna do, b****?'
During the fight, the man dressed as Eeyore manages to pick up and body slam the man with guitar, who loudly thuds to the ground.
The woman in the hat rushes up to the costumed man, hitting and kicking him. After the fight is broken up, people are seen with the man who was body-slammed.
 SOURCE: The shocking moment a thug in an Eeyore onesie body slams a guitar-wielding man on the Vegas strip and knocks him out cold