Facebook
FROM TMZ:
The McDonald's employees who called the cops on the Facebook killer are going to get the $50,000 reward … at least if law enforcement has its way.
We spoke with local and federal law enforcement officials who tell us … they believe the employees were the lynchpin that caused cops to corner Steve Stephens in Erie, PA. As you know, Stephens killed himself.
As for the reward, Cleveland Mayor Frank Jackson said, "There is an award up to $50,000 for the arrest of Mr. Steve Stephens. The money comes from the FBI, ATF and U.S. Marshal Service."
Sticklers could argue no one should get the award because Stephens wasn't arrested, but there have been similar cases over the years where law enforcement determined the reward conditions were met.
The law enforcement officials with whom we spoke say it's clear … the McDonald's employees made the difference. They spotted Stephens and stalled him at the drive-thru so cops could make their move.
We're told so far there have been no official meetings on the reward, but it sounds like the employees are in for a big surprise.
( Daily Caller ) Facebook officials said they will not punish any employees who choose to take off work May 1 to protest President Donald Trump.
Pro-immigration groups, socialist organizations, labor unions, and hundreds of thousands of workers are planning to walk out on their jobs on International Workers Day.
"At Facebook, we're committed to fostering an inclusive workplace where employees feel comfortable expressing their opinions and speaking up," a representative told Bloomberg. "We support our people in recognizing International Workers' Day and other efforts to raise awareness for safe and equitable employment conditions."
Facebook told staff about its policy April 14, specifically clarifying that no prior notification of leave is necessary. The social media company-turned-tech-conglomerate also notified workers that it would investigate any of its contractors to decipher if they inappropriately violate workers' rights
Read more: Facebook Tells Employees They Can Protest Trump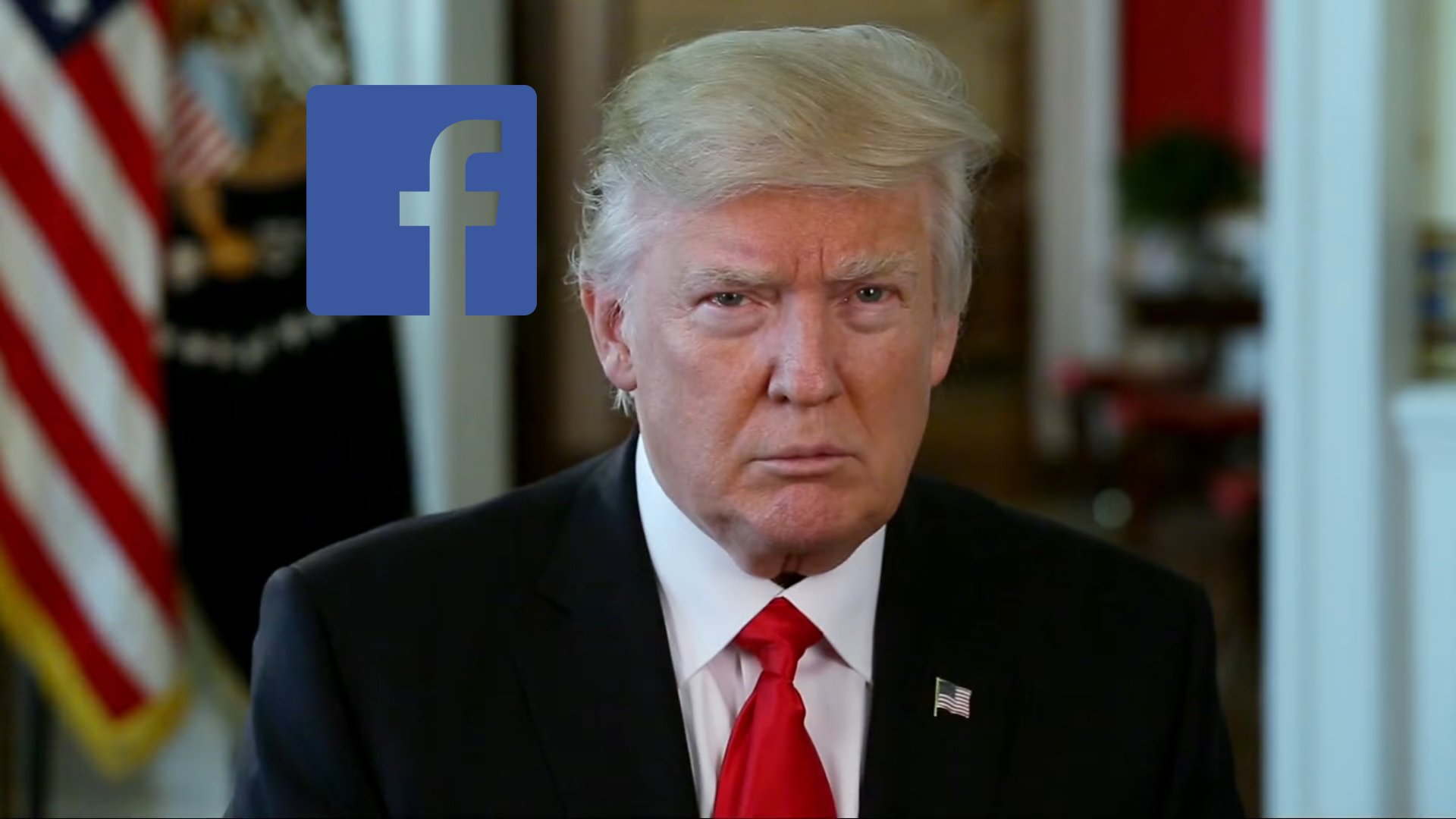 'Hunting and Killing white women' is not hate speech nor to violation of community standards, says Facebook. Facebook version of hate speech is like CNN version of real news.
"White women should be hunted and killed then we won't get white babies who think the(y) own the world," the user posted.
When the post was reported by another user for "hate speech," Facebook responded with the message, "We reviewed the comment you reported for displaying hate speech and found it doesn't violate our Community Standards."
Another non-hate speech are pages devoted to showing grisly mock images of President Trump being assassinated.
However, Christians that simply state bible passages in discussions about homosexuality are being removed for violating Community Standards – UNLESS it's a Muslim stating homophobic rant, because Muslims got the upper tier  above anyone else, even LGBT, when it comes to free speech superiority.
Kenneth Lewis Barrett, 71-year-old mayor of Winston, Oregon arrested for soliciting sex with a 14-year-old girl who turned out to be a police officer. He describes himself as "71 with the mind of a 17 year old and the energy of a 12 year old."
Reports The Oregonian:
The 71-year-old mayor of a southern Oregon town was arrested Sunday, accused of setting up a meeting to have sex with a 14-year-old girl who turned out to be a police officer.
Kenneth Lewis Barrett, who began his two-year term as mayor of Winston in January, spent two weeks exchanging Facebook messages with an online decoy created to target adults soliciting sex with children, court documents said.
He was arrested when he showed up to a designated meeting spot in Myrtle Creek, police said.
Barrett mentions in the online messages several times that he's mayor of Winston, acknowledges the decoy is 14 and describes himself as "71 with the mind of a 17 year old and the energy of a 12 year old," according to a probable cause affidavit.
Barrett faces allegations of second-degree online sexual corruption and unlawful possession of a firearm after investigators said he admitted to having a 9mm handgun without a concealed weapons permit in his pickup.
Winston is a town of about 5,400 people south of Roseburg in Douglas County. It's most known for Wildlife Safari, a 600-acre drive-through animal park.
Barrett was one of four men arrested in the online sting that began in late February, said Myrtle Creek Police Chief Don Brown. The other three range in age from 18 to 51 and one was arrested in California, where he lives, after arranging for the fictitious girl to ride a Greyhound bus to live with him.
ILLINOIS – Chicago police have arrested four blacks, including two women, involved with the kidnapping and torture of an 18 year-old man with special needs who had been reported missing. A Brittany Herring filmed the ordeal on her phone and posted it to Facebook Live, but has since been deleted from her social media page
Police were able to make arrests after video the suspects streamed online went viral.
The mentally challenged man was forced to say 'F**k Donald Trump and 'F**K white people'.
In the video, believed to be from Tuesday, the victim's clothes were cut, he was peppered with cigarette ashes, and then his hair cut with a knife until his scalp bled. Several people can be seen laughing and eating during the attack, in addition to making disparaging remarks about President-elect Donald Trump and using racially charged language.
SOURCE: RAW VIDEO: Teens kidnap and torture Trump supporter in Chicago (GRAPHIC)
Snopes.com founder David Mikkelson's new wife Elyssa Young is employed by the website as an administrator.

She has worked as an escort and porn actress

Snopes main 'fact checker' is Kimberly LaCapria, whose blog 'ViceVixen' says she is in touch with her 'domme side' and has posted on Snopes.com while smoking pot
Young lists her job as 'administrative assistant at Snopes' on LinkedIn, her escort websites and Twitter accounts still appear to be active
The Daily Caller:
The founder of mythbusting website Snopes, which was recently tapped by Facebook as one of four "fact-check" organizations patrolling the site for "fake news," embezzled $98,000 in company funds before spending it on "himself and the prostitutes he hired," according to legal documents filed by his ex-wife reviewed by the Daily Mail.
After divorcing from his first wife, Barbara Mikkelson, David Mikkelson married Elyssa Young, a former porn star and current escort who now works for Snopes as an administrator, according to the Daily Mail.
The Daily Mail also revealed that top Snopes "fact-checker" Kim LaCapria claimed on her personal blog that she has "posted to Snopes" after smoking marijuana. As TheDC previously revealed, LaCapria describes herself as "openly left-leaning" and once claimed that Republicans fear "female agency." – READ MORE