College o the Ozarks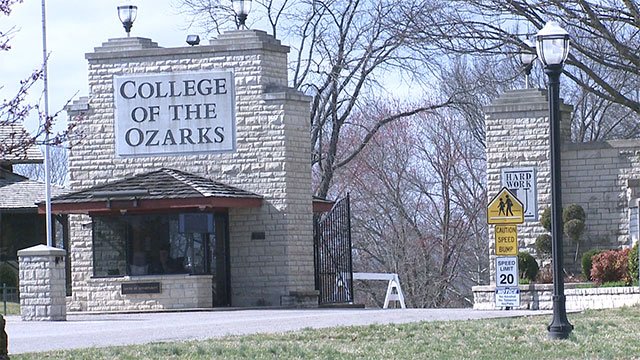 College of the Ozarks: "No pledge, No Play," and school president Jerry C. Davis said he has no problem taking his ball and going home
About College of the Ozarks in Point Lookout, Missouri:
 "College of the Ozarks is unique among higher education institutions in America: no tuition is charged, all students work on campus, debt is openly discouraged, and no federal, state or private loans are made." – Jerry C. Davis, President

Our Vision :  The vision of College of the Ozarks is to develop citizens of Christ-like character who are well-educated, hard-working, and patriotic.

Read more:  ( http://www.cofo.edu/ )
The Kansas City Star reported:
An NAIA school in Southwest Missouri has taken its support of the national anthem at sporting events to the next level.

Not only will athletes and coaches at College of the Ozarks in Point Lookout, Mo., stand at attention for the Star Spangled Banner, the opponent will as well.

The school calls it, "No pledge, No Play," and school president Jerry C. Davis said he has no problem taking his ball and going home. The school has revised its contracts in competitions in all sports to reflect the pledge.

The pledge is a response to protests that started in 2016, with San Francisco 49ers quarterback Colin Kaepernick taking a knee during the national anthem to protest police brutality and racial injustice. The anthem protests have picked up momentum this season in several forms.