CNN
Video from Mark Dice YouTube channel
Ouch! CNN & MSNBC Caught doing LIVE Interview with Same Guest At The SAME TIME.!!! Mark Dice posted on his youtube channel the fake 'live' interview caught by a channel surfer proving CNN and MSNBC are still kicking and thriving when it comes to making fake news.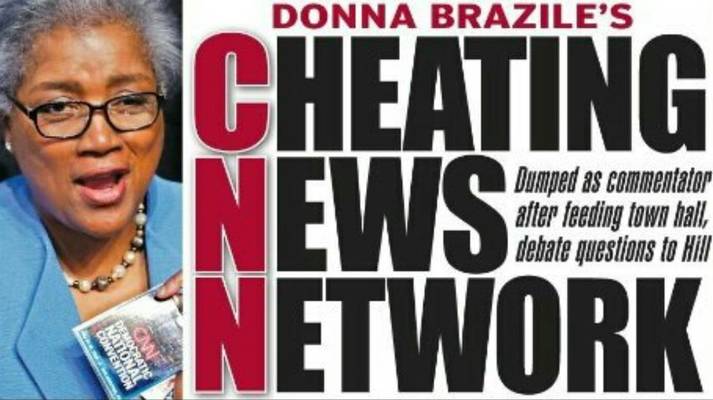 CNN contributor and DNC Chairwoman Donna Brazile finally admits that she did indeed forward town hall questions to Hillary's camp in advance.
Fox News reports:
In an essay for Time published Friday, called "Russian DNC Narrative Played Out Exactly As They Hoped," the Democratic strategist said she had in fact passed on topics, despite saying she had not when her communications with the campaign were leaked by WikiLeaks in October.

"[I]n October, a subsequent release of emails revealed that among the many things I did in my role as a Democratic operative and D.N.C. Vice Chair prior to assuming the interim D.N.C. Chair position was to share potential town hall topics with the Clinton campaign," she wrote.

In October, emails from Clinton campaign Chair John Podesta's account were released by WikiLeaks showing that Brazile – then a CNN contributor – had forwarded questions ahead of a March primary debate.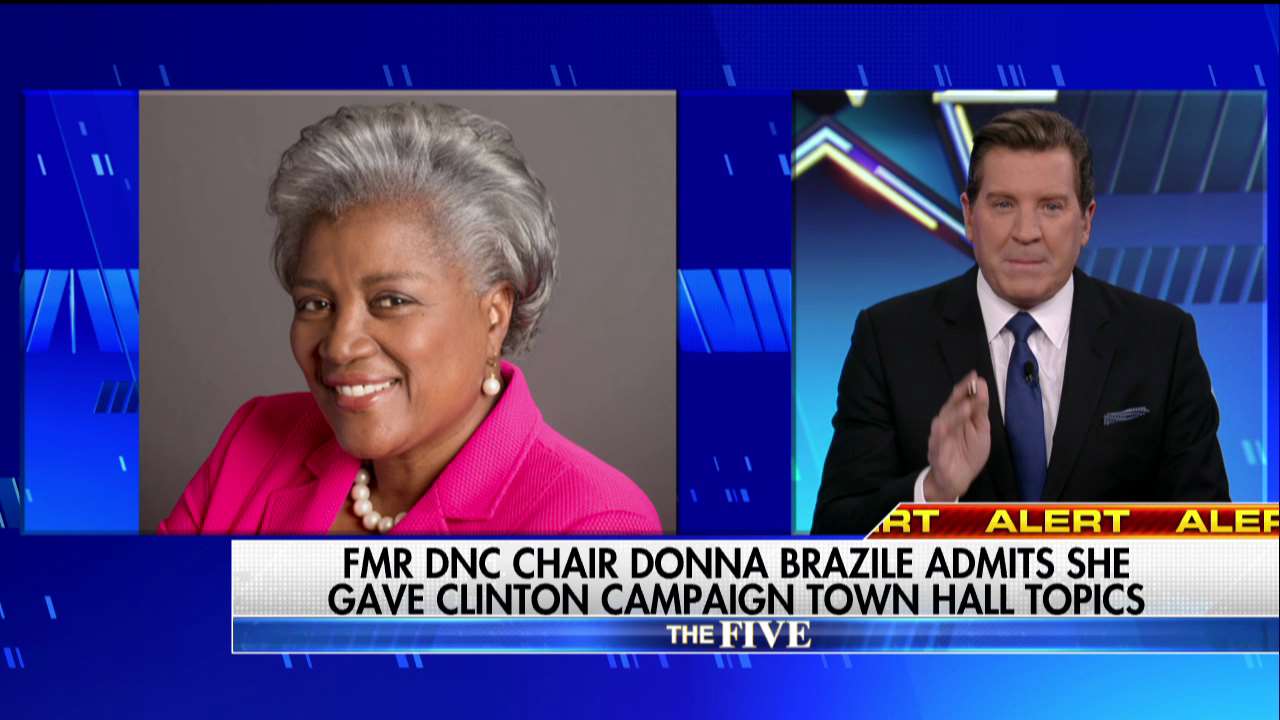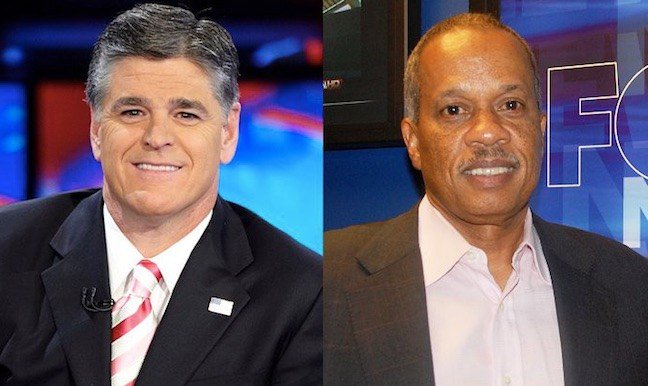 An eyewitness to the encounter told DailyMail.com that Hannity was showing his unloaded gun to Williams because Williams asked him to.
( Daily Mail ) Fox News anchor Sean Hannity went on the defensive on Thursday night as claims emerged that he pulled a gun on guest contributor Juan Williams last year.
Hannity pointed a gun at Williams after a segment and even trained a laser target on the political analyst's body according to three unnamed sources cited by CNN Money.
That led to an extended Twitter spat between Hannity and the article's author as well as other journalists, leading to him exploding: "It NEVER HAPPENED.'
READ MORE: Sean Hannity furiously denies CNN report he pointed a GUN at liberal commentator Juan Williams after a particularly feisty Fox News interview 
As Trump Meets with Victims of Obamacare at White House, fake news CNN cuts live feed as victim speaks…truth versus Obamacare propaganda, CNN will take side of fake news anyday.
Obamacare victim: "Our rates are 3 times what they were before Obamacare started. We have one provider in our County. We have very little options for what we can and cannot do.

We're a small business owner. We're actually not a brick and mortar, we are actually cattle ranchers. We can't afford our equipment if we are paying these rates year after year after year. Our food source is in jeopardy because of this healthcare law…it's my basic."

Trump: "I know."

CNN: "Just lost the tape there from the White House. The President had a listening session in the White House…"
( Daily Wire ) Left-wing CNN Democrat Chris Cuomo took to Twitter on Thursday to call for "tolerance" from 12-year-old girls and other minors with respect to mentally ill males suffering from gender dysphoria.
Cuomo seems to subscribe to the narrative that gender is a social construct and disconnected from biological realities. Given the general pliability of some social constructs over time, leftists believe that people can choose their gender.
Read more: Cuomo: 'Tolerance' For 12-Year-Old Girls To See Penises In Changerooms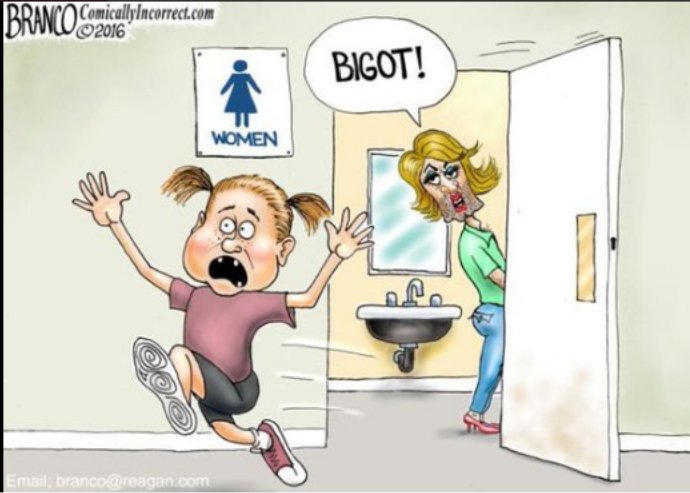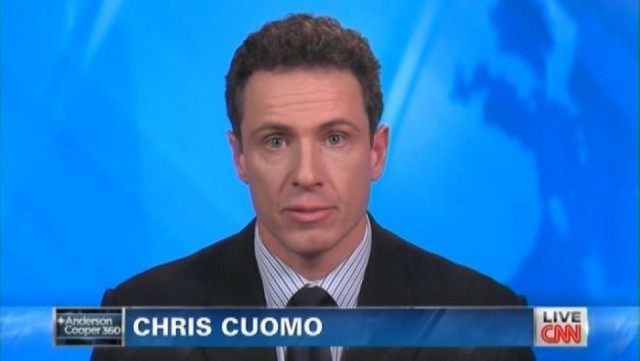 ( Zero Hedge ) As promised two days ago on the Sean Hannity radio show, James O'Keefe and his team at Project Veritas just released covertly captured, previously unseen video footage from within the CNN newsroom.  But unlike his usual undercover sting operations, this footage was allegedly sourced from a CNN insider who apparently grew frustrated with the biased reporting of the "fake news" media outlet.
Per O'Keefe's website, today's release includes 119 hours of secretly recorded raw footage from an inside source at CNN with another 100 hours of footage still to be released.  Given the volume of footage to be released, O'keefe is asking for help to transcribe and investigate the recordings.
The audio was secretly recorded in 2009 by an anonymous source inside CNN's Atlanta headquarters who we are identifying as Miss X. The tapes contain soundbites from current and previous CNN employees Joe Sterling, Arthur Brice, and Nicky Robertson, as well as numerous others. 

In order to expose media malfeasance within CNN, we need your help transcribing, investigating and connecting the dots on these 200+ hours of audio. Leave comments, upload transcriptions or contact us with your tips below.