bomb threat
( Daily Mail ) The man who was arrested on Saturday for driving up to the White House claiming he had a bomb has been identified as Sean Patrick Keoughan, 29, of Roanoke, Virginia.
Officials stopped Keoughan's car around 11pm Saturday, about a quarter-mile from President Trump's executive residence.
Keoughan was driving a 2017 Chevrolet Impala with an Indiana registration that had been reported stolen out of Roanoke, according to an incident report.
When Keoughan got out of the car, he told a White House security officer that he had a bomb in his trunk, police said.
No bomb or other weapon was found in his car.
He was arrested for making false bomb threats and unauthorized use of a vehicle, ABC News reports.
Keoughan was the only person inside the Chevrolet Impala, a White House official said.
Authorities have not given a possible motive, and they didn't specify whether alcohol or drugs were a factor.
There is an ongoing criminal investigation, Secret Service told CNN.
Keoughan drove up to a guard post on the East side of the White House, near the Treasury building, and told a security guard he had a bomb, the network reported.
A bomb squad and Secret Service agents spent more than four hours searching the vehicle, at one point bringing in a robot to take out items from the truck.
Read more: Virginia man, 29, who 'drove up to the White House in a stolen car and claimed to have a bomb' is identified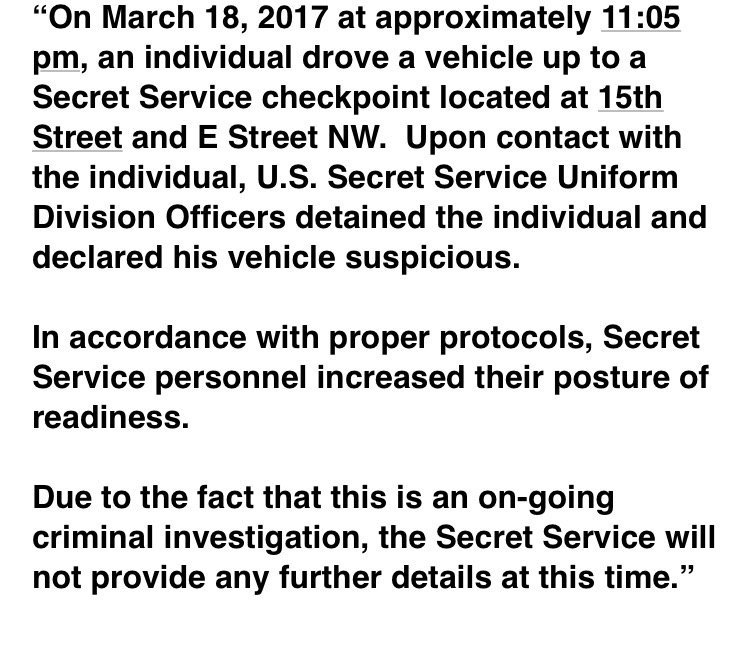 ( Daily Mail ) A driver reportedly pulled up to the White House and claimed to have a bomb in their car early Sunday.
It is not clear if there was an actual explosive device in the vehicle. The driver was taken into custody and security was upgraded at the White House according to CNN.
Streets around the residence were also closed.
Saturday, a person jumped over a bike rack in a buffer zone in front of the White House on Saturday while President Trump was in Florida, but was not able to make it over the fence into the grounds.
Two Secret Service agents tackled the individual, who was arrested and questioned.
Jonathan Tuan-Anh Tran, 26, who had two cans of mace and said he had an appointment with his 'friend' President Donald Trump, faces a maximum sentence of 10 years in prison for entering the grounds without permission.
The individual managed to climb over an outer perimeter fence, scale a vehicle gate and hop another fence near the southeast corner of the White House's East Wing before he was captured after his 16 minute-plus jaunt, according to the Secret Service statement.
'The Secret Service can confirm that at no time did the individual gain entry into the White House,' the statement said.
Tran's arrest came about a week after a more serious incident that called into question security outside the White House.
Just before midnight on March 10, a man scaled three barriers outside the White House — a perimeter fence, a vehicle gate and then another fence — and walked around the grounds of the executive mansion for 16 minutes before being arrested.
That time Trump was inside the building.
READ MORE: Bomb scare at the White House: Man drives to the gates and tells security he has explosives in his car – the second security alert at the president's home in as many days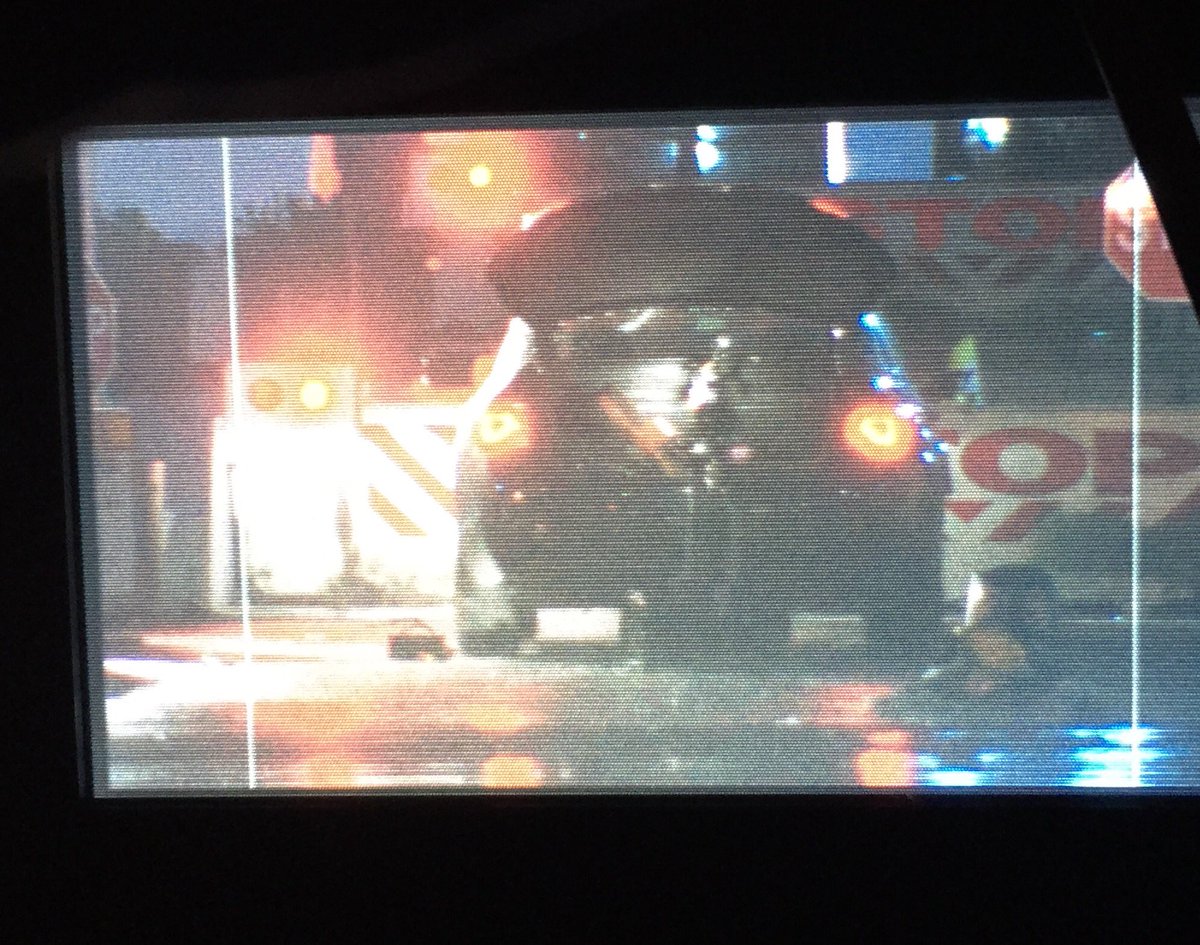 ( Heavy ) Juan Thompson, the suspect in some of the Jewish Community Center bomb threats, had a very active Twitter page in which he posted a series of incendiary tweets, calling capitalists "blood suckers," Donald Trump Hitler, wishing America was more like Cuba, and retweeting Hillary Clinton criticizing the president for not speaking out fast enough on hate crimes.
He criticized Donald Trump, calling him a "coward" and "predator" and accused the president of wanting to ethnically cleanse Chicago. Several posts advocated violence against Trump, saying he should be punched. He also wrote that Trump and his followers should be taken out. However, he also trashed Clinton, calling her a phony "white woman liberal." (Thompson is accused of making only some of the bomb threats that have come in against Jewish centers; a Jewish cemetery was also vandalized. Those incidents remain under investigation.) There have been nearly 100 in all, and authorities don't believe Thompson was responsible for all of them, according to AOL.
Read more: READ: Juan Thompson's Anti Donald Trump Twitter Rants