baby
Woman: 'Dear Jesus, please let this baby breathe'
"Well the first prayer she said, I felt a response in that child," Tom says
Story below by WFAA :
What a rescue — one that's tough to watch.
It was 10 miles north of Canton, just after the tornadoes hit Texas on Saturday, leaving four people dead and more than 50 injured.
Tom Mitchell felt compelled to do something, anything. Without a plan, he started driving. After rolling up to a flipped truck near Myrtle Springs, he learned what was inside — a father, toddler, and infant.
"How fast is the water moving?" we asked him. "It's moving fast enough that they can't get the doors open," said Tom, describing the scene.
Lacking the strength to be helpful, Tom shot unbelievable cell phone video. At one point you see five or six people in the water and then, suddenly, the infant is free — but limp.
"The infant is white, going blue-ish grey." Tom says.
"No color at all and the eyes were not focused when I looked down at her." replied Tom. That's the moment when Tom would find his role in this incredible rescue. He put the phone in his pocket.
"This baby is gonna die if we don't start CPR fast," Tom said. "Having a negative feeling coming over me. This baby may not make it, this baby may not make it. No reaction, nothing is happening."
Then a woman on scene comes over, steps over Tom's shoulder, and starts to pray.
"Dear Jesus, please let this baby breathe," she prayed. "Dear Jesus, please let this baby breathe."
"Well the first prayer she said, I felt a response in that child," Tom says.
Tom and the Good Samaritans turned their attention to the toddler, who they also revived.
When asked why he felt like this story was one he had to share, Tom said, "I think it shows how the community and strangers all come together."
In a posting on social media Sunday from a local hospital, the father of the children said he and his infant son are doing much better. The following is what the family wrote about the toddler's condition:
"Update on addy bug, she is stable and doing much better. Still under sedation but pulling the breathing tube in the morning to see if she can do it on her own.'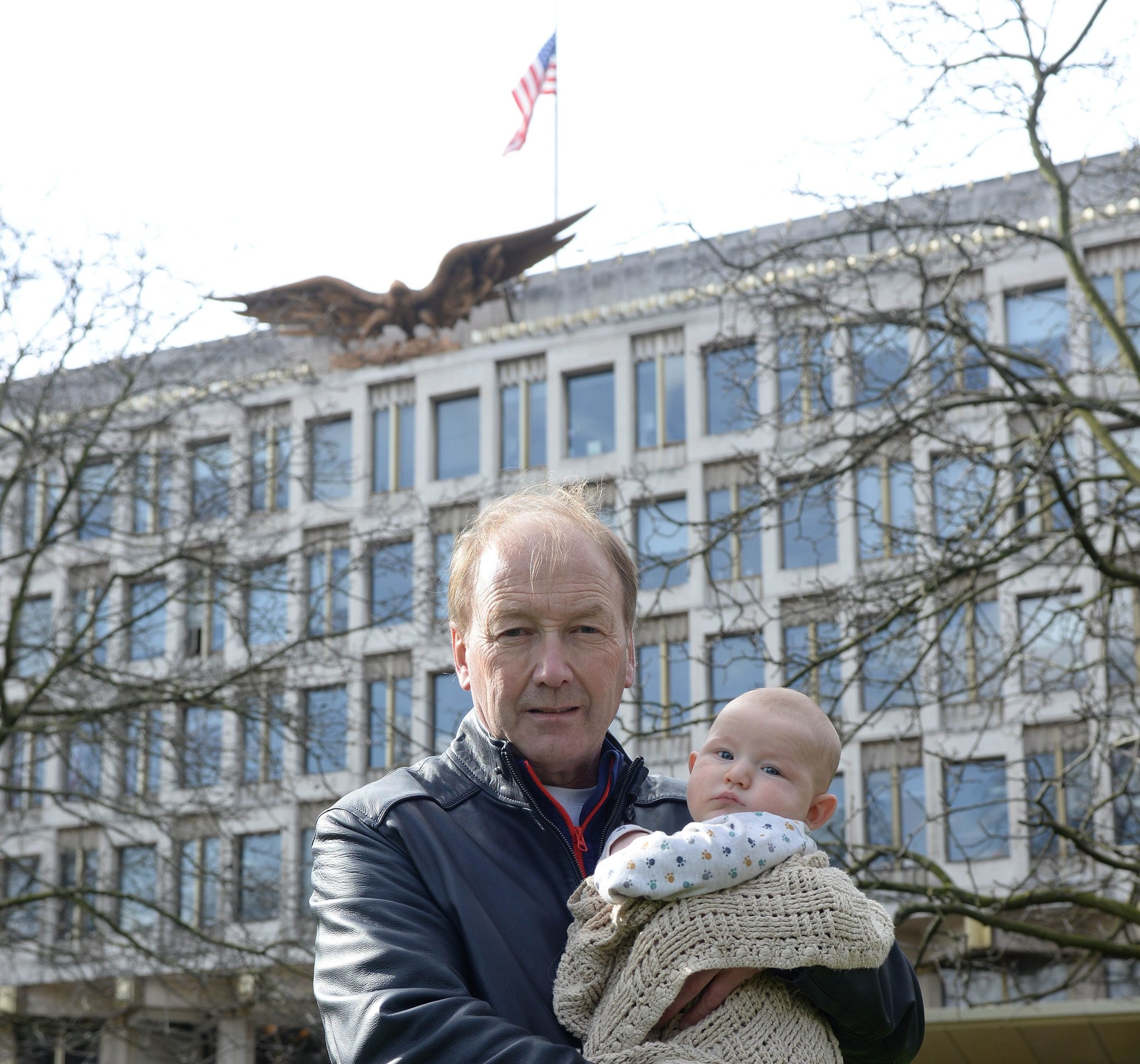 For real? A three-month old  British baby called to appear in US embassy for interview after grandfather accidentally checked 'yes' to question related to terrorism, espionage and genocide.
FROM  rt.com : 'Terrorist' 3-month-old baby interviewed at US embassy in London
A three-month old British 'terrorist' baby was summoned to the US embassy for an interview, after his grandfather accidentally ticked the wrong box on a visa form.
Paul Kenyon was filling out his grandson's visa waiver form before the family went to Orlando, Florida when he accidentally ticked yes for the question, "Do you seek to engage in or have you ever engaged in terrorist activities, espionage, sabotage, or genocide?"
Kenyon only realized his mistake when the baby was refused a visa.
"I couldn't believe that they couldn't see it was a genuine mistake and that a three-month-old baby would be no harm to anyone," Kenyon was quoted as saying.
The baby was brought to the London embassy to meet with officials. The round trip from Cheshire to London and back took about 10 hours, longer than the flight to Florida.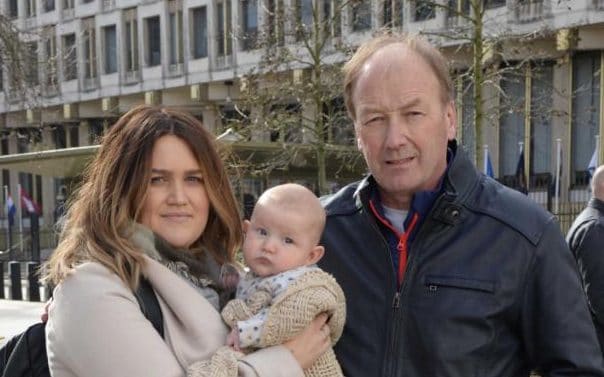 "I thought about taking him along in an orange jumpsuit, but thought better of it," said Kenyon. "They didn't appear to have a sense of humor over it at all and couldn't see the funny side."
"He's obviously never engaged in genocide, or espionage, but he has sabotaged quite a few nappies in his time, though I didn't tell them that at the US embassy," he said.
Harvey's new visa didn't arrive on time and he and his parents had to book new flights to join the rest of the family in Florida a few days later.
"If you were a terrorist, I suspect you'd not be ticking yes on the ESTA form anyway," Kenyon pointed out.