African American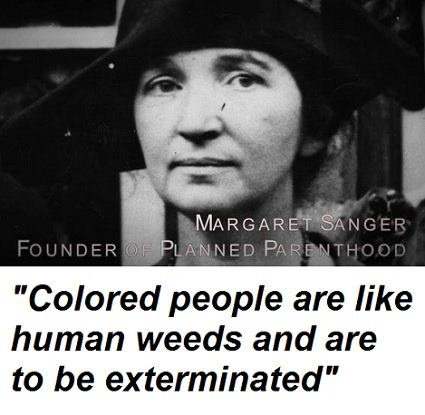 Planned Parenthood founder Margaret Sanger: We don't want the word to go out that we want to exterminate the Negro population
In a letter to Dr. Clarence Gamble in December, 19, 1939, Sanger exposited her vision for the "Negro Project," a freshly launched collaboration between the American Birth Control League and Sanger's Birth Control Clinical Research Bureau. The letter echoes the eugenic ideologies still visible within the corporate vein of Planned Parenthood today.
We should hire three or four colored ministers, preferably with social-service backgrounds, and with engaging personalities. The most successful educational approach to the Negro is through a religious appeal.

We don't want the word to go out that we want to exterminate the Negro population, and the minister is the man who can straighten out that idea if it ever occurs to any of their more rebellious members.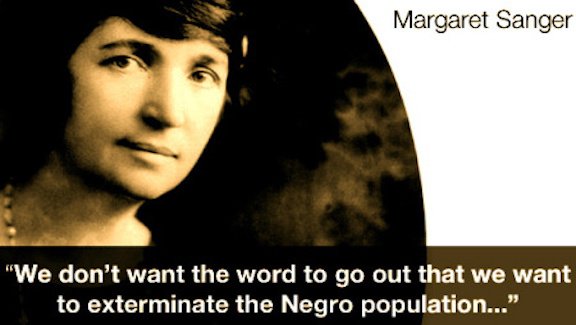 Racist Hillary trashed blacks and Muslims calling them professional never-do-wells who fare badly irrespective of circumstances. So Hillary believes they are 'born losers' and cannot be fixed.