acid attack
Delivery drivers have branded large parts of London "no-go zones" in which acid attacks and rampant knife crime have made them too fearful to work.
The frequency of assaults using corrosive liquid in the city — officially the world capital of reported acid attacks — has left drivers choosing to take a big pay cut rather than braving dangerous areas of London at night.
"We used to work till 2am – now people are stopping before 10pm," one moped driver revealed to The Sun."After 8pm or 9pm, we're not going to those dangerous places."
Places named by delivery men as areas of the UK capital which are too dangerous to work include Hackney and Stoke Newington — boroughs which local MP Diane Abbott boastsare "ethnically diverse", noting just 36 per cent of residents describe themselves as white British. – READ MORE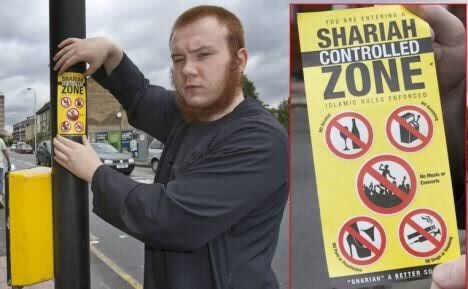 Victims of acid attack: Courtney Siverling, Charlotte Kaufman, Michelle Krug and Kelsey Kosten.   
French prosecutors are not investigating the acid attack as an act of terror
Acid attack took place at the Gare de Marseille-Saint-Charles station Sunday
Four American tourists were sprayed with acid – two suffered burns to their faces
The victims were named as Boston College juniors in their 20s
A woman with 'deep psychological problems' was in custody in the French city of Marseille on Sunday after spraying four American students with acid and burning two in the face.
The attack took place shortly after 11am on Sunday at the St Charles station, where the four women were preparing to board a train.
All were Boston College juniors in their early 20s – three of them on a study abroad program in the French capital, and the fourth based in Copenhagen, Denmark.
Read more: EXCLUSIVE: Four female Boston College foreign exchange students who were sprayed with acid at Marseille train station are pictured as it emerges two of them suffered facial burns
Two men on a moped have carried out five acid attacks in a 90-minute spree of violence across east London last night.
The gang pulled up alongside five men and doused them with a corrosive substance  –  with one stealing their motorcycles and the other making off on the moped they arrived on.
One of the victims was left with 'life-changing' injuries, while another was said to be a pizza delivery man attacked on a night shift.
The five attacks took place on busy streets in Stoke Newington, Hackney and Islington between 10.25pm and 11.37pm last night and are all believed to be linked.
Scotland Yard said today that a teenager has been arrested on suspicion of grievous bodily harm and robbery – but another suspect remains on the run today.
The shocking incidents come after a spate of acid attacks across Britain, including one on a 21-year-old model who was left with horrific burns to her face.
Assaults using acid have more than doubled in England since 2012 – up from 183 five years ago to 504 in the year to March 2017.
Read more: Two men on a moped carry out FIVE acid attacks in 90 minutes in East London with one victim receiving 'life-changing injuries'