EDUCATION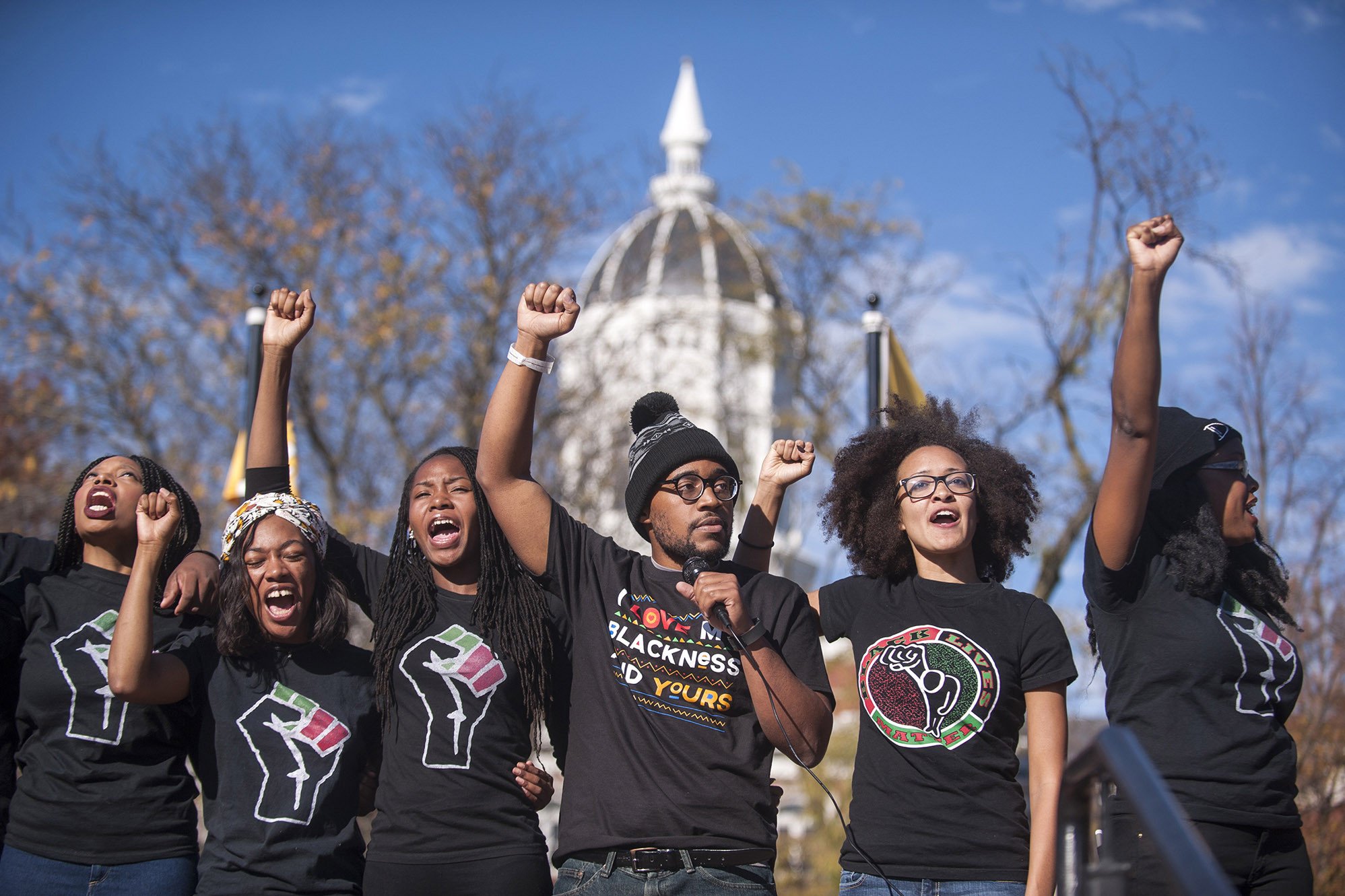 Big mistake! University of Missouri enrollment continues to plunge, will shut down three more dorms, after campus protests of 2016 promoting Black Lives Matter radicals believing ( typical left-wing logic ) it would boost its appeal to students.
The College Fix reported:
Mizzou enrollment plunge continues: Three more dorms shutting down next year

The public university that gave us Melissa "Muscle" Click – and announced open season on student journalists that try to cover social justice warriors – continues to suffer fallout from the November 2015 melee.

The University of Missouri is shutting down three dorms next year because of low freshman enrollment, The Maneater reports.

Technically they are being taken "offline" to see if enrollment bumps back up, and "most or all" staff will keep their jobs, Residential Life Director Frankie Minor said in an email obtained by the paper:

"Historically every year between now and August, various situations occur that result in position openings, e.g. normal attrition and voluntary staff choices, as well as unplanned academic or personal challenges," the email said. "If necessary, we will offer alternative employment opportunities at comparable compensation to the remaining staff."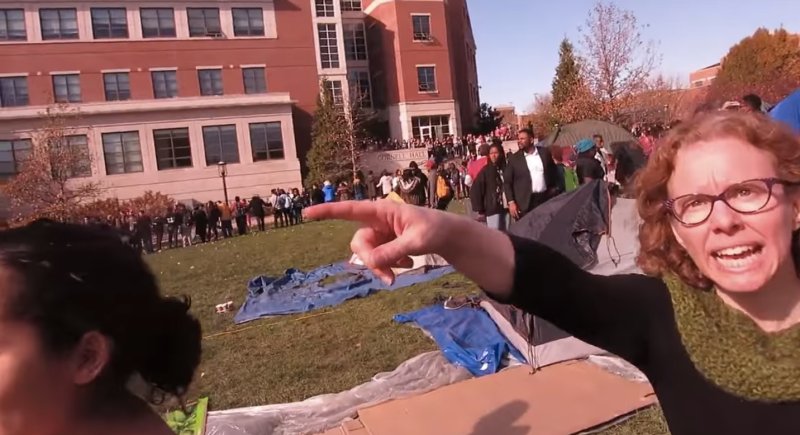 ( Fox News ) Hundreds of people gathered Thursday near the University of California, Berkeley campus to protest a canceled appearance by conservative speaker Ann Coulter, with at least 6 arrests reported so far.
University police erected barricades and refused to let any protesters enter the campus. At least 6 people were arrested — one for obstructing an officer and wearing a mask to evade police, and another for possessing a knife, Berkeley police Officer Byron White told the Associated Press.
Police in riot gear had prepared for possible violence between supporters and opponents of Coulter, but there were no major confrontations as the raucous rally wrapped up in the late afternoon.
Coulter told Fox News' Tucker Carlson on "Tucker Carlson Tonight" on Thursday that Berkeley claimed the threat of violence is what led to the cancellation, but she's not buying it.
Read more: Berkeley protests: Hundreds rally after Coulter talk canceled, at least 6 arrested | Fox News
Ann Coulter explains why she finally had to cancel her Berkeley speech. Coulter tells Tucker Carlson 'the writing was finally on the wall when Young America's Foundation, a conservative youth organization, pulled its support.'
---
Story below:
( Fox News ) Conservative commentator Ann Coulter joined Tucker Carlson tonight to react to her canceled speech at the University of California-Berkeley.
Coulter confirmed that she was forced to cancel the scheduled Thursday speech on illegal immigration amid threats of violent protests.
She told Tucker that the university kept changing the conditions and details of the event, even attempting to postpone it until next month.
"They were hoping I would cancel," she said.
She said the writing was finally on the wall when Young America's Foundation, a conservative youth organization, pulled its support.
"My allies turned tail and ran at the last minute, when I think we were about to achieve total victory," Coulter said. "I didn't have any sponsors, I didn't have Berkeley. … Berkeley canceled, my sponsors acquiesced."
Another sex-starved teacher caught having sex with her students. What's going on with these female teachers turning predators? Story below:
---
( Daily Mail ) A veteran teacher and mother-of-two from Texas has been arrested for allegedly having sex with four high school students, including a threesome with two of the boys.
Heather Lee Robertson, 38, of Lufkin, was taken into custody on Saturday and charged with four counts of improper relationship between educator and student.
According to an arrest warrant, the investigation into the Hudson Independent School District teacher got under way on April 20 when police got a tip about Robertson's alleged involvement with several of her students.
One teenage boy told detectives that he and Robertson, formerly a kindergarten teacher in the district, started talking and exchanging sexually explicit messages on Snapchat, and sometime after spring break, she invited him over for sex.
The teen asked whether he could bring along a friend, and Roberson agreed, according to the document cited by the Lufkin Daily News.
When the two juveniles arrived at the woman's apartment, they found her lying on the couch and smoking an e-Cigarette. After a few minutes of conversation, Robertson invited her underage guests into the bedroom, where she proceeded to strip naked before having a threesome with the high schoolers, according to the arrest document.
Two other high school students later admitted to meeting Robertson for sex on multiple occasions, bringing the total number of victims to four.
Read more: Former kindergarten teacher and mother-of-two, 38, 'had group sex with high school students after sexting with them on Snapchat'
The gutless wonders of the left! Imagine if this was done to Barack Obama, this nutty professor Thomas Chung would be gone by now, groveling and weeping at every stinky liberal feet he could find asking for forgiveness.
The University of Alaska Anchorage is displaying a professor's painting that depicts Captain America holding the severed head of President Donald J. Trump as part of a faculty art exhibition.
Professor Thomas Chung, who made the painting, said he was initially hesitant to submit the painting for a faculty art show out of concern that it would make some students feel uncomfortable, but ultimately decided to display it in hopes of starting a conversation about his opposition to Trump.
Read more: U Alaska art exhibition displays Trump's severed head
This New Jersey student's unconventional approach to applying for college paid off for him.
On his Stanford University application, Ziad Ahmed was posed the question "What matters to you, and why?"
The 18-year-old activist from Princeton, New Jersey, decided to use the opportunity to write "#BlackLivesMatter" 100 times.
To his surprise, the answer caught the attention of the California school's admissions office and Ahmed received his acceptance letter on Friday.
"I didn't think I would get admitted to Stanford at all, but it's quite refreshing to see that they view my unapologetic activism as an asset rather than a liability," Ahmed told Mic.
He shared his acceptance letter and application on Twitter, where it quickly went viral.
Ahmed, who is Muslim, said on Twitter that he hopes to use his time in college to continue to support the Black Lives Matter movement.
Click for more from the New York Post.
But not everyone is happy, because Ahmed is not black at all:
But not everyone was touched by such a virtue-signaling move from Ahmed—with some people suggesting that an actual black student would never be able to get away with writing that on their application to an elite university.

"Yeah I'm not sure I find this cute or heartwarming, no way a black kid could get rewarded for doing the same thing," wrote Zoe Samudzi on Twitter. "When I/we talk about black struggle being used by non-black folks for social capital and material gain, this is what's meant by it."

She added: "This looks much nastier coming from non-black folks of color than from white people. Because they help meet the 'diverse but SAFE' quota."

Another social media user wrote: "This is so annoyingly performative. Which black people are materially benefiting from him spamming #BLM on his app? I'm so unimpressed."

"How is it that black teens who are administratively reprimanded for supporting BLM couldn't get away w/an admission essay like that," wrote Zaynab Shahar. "And the fact that a non-black [person of color] writes BLM 100X and gets the same spot at Standford (sic) the black kid who busted ass *might get*?"

Author Feminista Jones also added to the debate: "I'd be interested in hearing him get into more of the nuance of non-Black Muslims historically hating Black people/rejecting [Black] Muslims."

Read more: https://heatst.com/culture-wars/black-twitter-explodes-after-muslim-teen-gets-into-stanford-with-black-lives-matter-essay/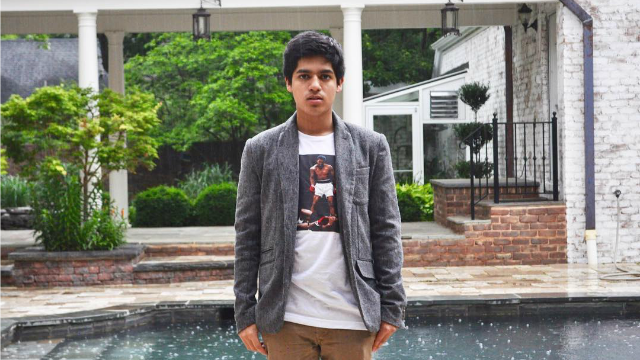 "He said that I could not have the sign in the stadium because Trump is offensive,"
Levi pointed out that a group of anti-Trump supporters had been allowed to carry signs into the stadium.
( Fox News ) Al Roker, the "Today" show's chief weather-guesser, has been crisscrossing the fruited plain attempting to set world records at various universities.
On March 27, Roker helped students at the University of Oklahoma set the world record for largest human image of a cloud and largest human image of a lightning bolt.
Click here for a copy of Todd's best-selling book: The Deplorables Guide to Making America Great Again!"
But civil engineering major Levi Kell was not among the students who set the world record inside the university's football stadium. That's because Levi was escorted from the premises after he refused to turn over a homemade poster supporting President Trump.
Levi's sign read, "Trump is our president." The letters "OU" were colored in Sooner red.
An unnamed woman stopped him and told Levi he would not be allowed to enter the stadium with the sign.
I invited Levi to tell his story on my Fox News Talk radio program.
"She said that Trump is not a positive figure to have on our campus or the Today Show," he said. "I said, 'Ma'am, it's just stating a fact – that Trump is our president."
She relented and allowed Levi to enter the stadium – only to be stopped by a second individual.
"He said that I could not have the sign in the stadium because Trump is offensive," he recounted.
A third person eventually approached Levi and told him that he could not remain in the stadium with the sign.
Levi pointed out that a group of anti-Trump supporters had been allowed to carry signs into the stadium.
"He said I could not have the sign because the letters O and U in red are trademarked by the university," Levi said.
Levi refused to part ways with his sign – so he agreed to leave – under escort.
"There are lots of campus protests over the president," Levi told me. "My sign was just stating a fact. I wasn't trying to offend anyone."
Click here to read the full story at ToddStarnes.com