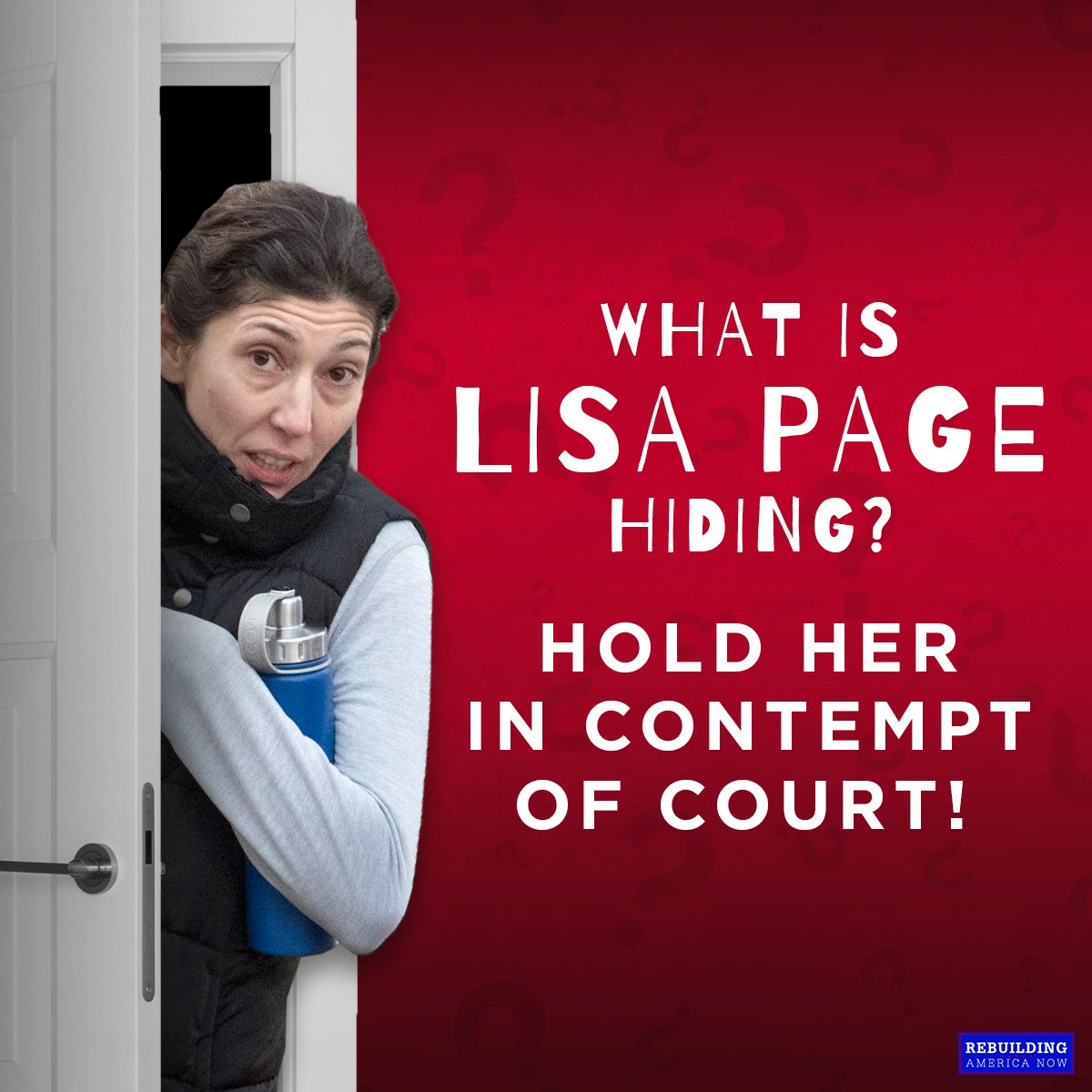 Congressman Lee Zeldin on Trump-hating FBI lawyer Lisa Page ignoring House subpoena for close door interrogation:
If it requires handcuffs to get Lisa Page, an employee of the fed govt, to abide by a Congressional subpoena to testify & answer questions then so be it. Working for the FBI is a great privilege, but Page doesn't become her own branch of govt in charge of her own set of fed laws.

Page's refusal to testify in Congress shows even more contempt for the American people, accountability & transparency, than it shows contempt of Congress. This former top FBI official & Strzok accomplice should be held in contempt & brought to Capitol Hill by force if necessary.
From Washington Times:
Ms. Page was deputy counsel to then-FBI Deputy Director Andrew McCabe, and worked for the Mueller team, but was removed after text messages between her and her extramarital lover Peter Strzok showed the pair ridiculing Mr. Trump and talking about an "insurance policy" in the event Mr. trump won the election.

In another text, Ms. Page said she was worried Mr. Trump would win the election to which Mr. Strzok responded, "No. No. We'll stop it."

Those messages have fueled conservative complaints of political bias in Mr. Mueller's probe of purported Russian interference in the 2016 presidential election.

Mr. Strzok, who was also a member of Mr. Mueller's team, is scheduled to testify before the two committees on Thursday. Last month, Mr. Strzok spent 11 hours testifying in a closed session.

On Tuesday morning, Mr. Trump appeared to indicate that Ms. Page and Mr. Strzok would not be testifying before Congress === Read more: Anti-Trump FBI lawyer Lisa Page refuses to testify, despite subpoena