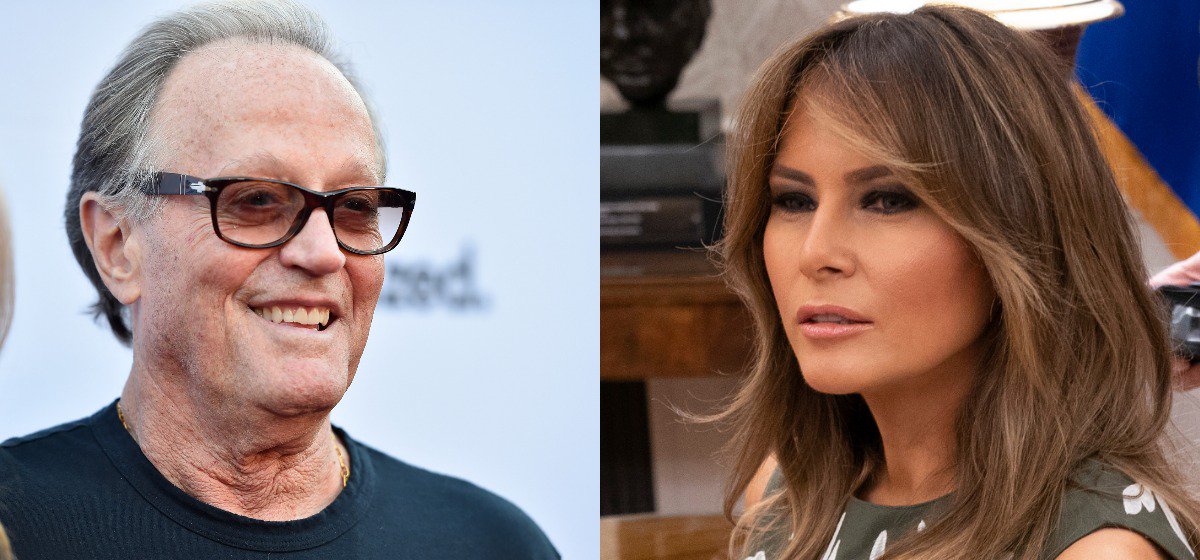 First, Melania Trump notified the Secret Service this morning after actor Peter Fonda tweeted that Barron Trump should be kidnapped and caged with pedophiles.
"WE SHOULD RIP BARRON TRUMP FROM HIS MOTHER'S ARMS AND PUT HIM IN A CAGE WITH PEDOPHILES AND SEE IF MOTHER WILL STAND UP AGAINST THE GIANT A–HOLE SHE IS MARRIED TO. 90 MILLION PEOPLE IN THE STREETS ON THE SAME WEEKEND IN THE COUNTRY," Fonda wrote Tuesday.
Then Donald Trump Jr. followed, blasting the actor with a savage tweet:
You're clearly a sick individual and everyone is an internet badass but rather than attack an 11 year old like a bully and a coward why don't you pick on someone a bit bigger. LMK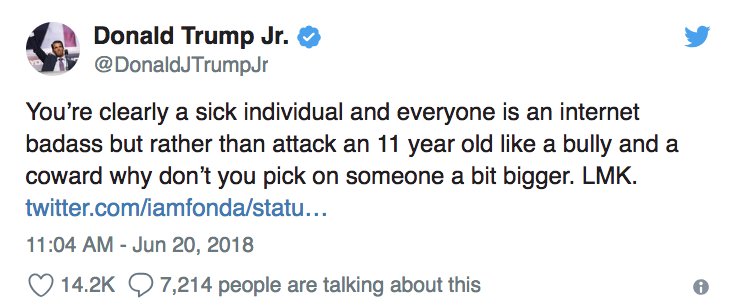 This afternoon, the not so brave actor issued a statement apologizing for a Tuesday night tweet saying he 'immediately regretted it,' though the vulgar tweet was not deleted until today.
"I tweeted something highly inappropriate and vulgar about the president and his family in response to the devastating images I was seeing on television," wrote Fonda, the brother of actress Jane Fonda.
"Like many Americans, I am very impassioned and distraught over the situation with children separated from their families at the border, but I went way too far," he said. "It was wrong and I should not have done it. I immediately regretted it and sincerely apologize to the family for what I said and any hurt my words have caused."
Besides his remarks about the Trump family, Peter Fonda, in a different tweet, called U.S. Secretary of Homeland Security Kristjen Nielsen a "lying gash" who "should be pilloried in Lafayette Square naked and whipped."