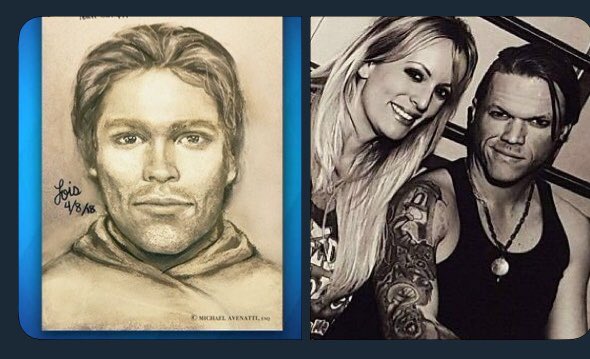 Doesn't the sketch of the man that allegedly threatened Stormy Daniels look a lot like her ex-husband Glendon Crain?
Looks like Stormy Daniels gave a description of her ex-"husband", Glendon Crain,  for the "sketch" of a man who allegedly threatened her 12 years ago over her so-called affair with germaphone Trump. No wonder she said she will never forget the face. Well, you were married to the guy. Duh!
The ex-husband was arrested in 2015 for attempting to 'recklessly cause bodily injury' by pushing her to the ground but abuse charges were finally dropped two weeks ago – just before her 60 Minutes interview.