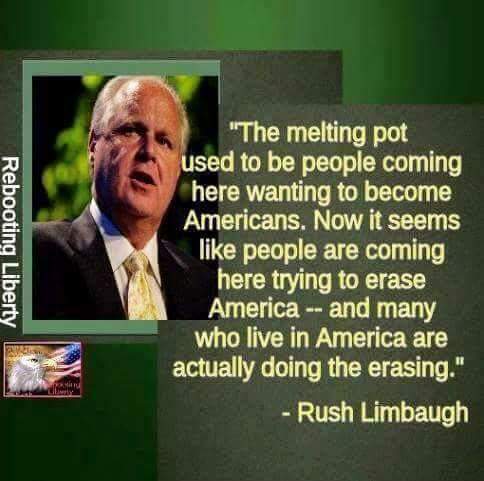 RUSH LIMBAUGH TO CHRIS WALLACE ON ILLEGAL IMMIGRATION:
.@rushlimbaugh on @FoxNewsSunday : "I would be willing right here to support an effort to grant permanent citizenship to whatever number of illegal immigrants there are in the country, tomorrow, if you will make as part of the deal they can't vote for 15-25 years." @FoxNewspic.twitter.com/25hQpkA7aZ
—————————————————————————————————————————————–
COMMON SENSE SOLUTION
Illegals must become useless to the Democrat party and that can only happen when they cannot vote. Only citizens can vote, foreigners with green card visa are legal residents of the country but they have no right to vote.
If the Illegal immigrants pathway to citizenship is by giving them green card/ legal residence visa for 25 years before they can get their automatic citizenship, then they become useless to the Democrat Party during their 25 years of legal residency.  In the meantime, build the wall, deport current and future illegals with criminal records, especially those who commit voter fraud.
Here's my 2016 article: