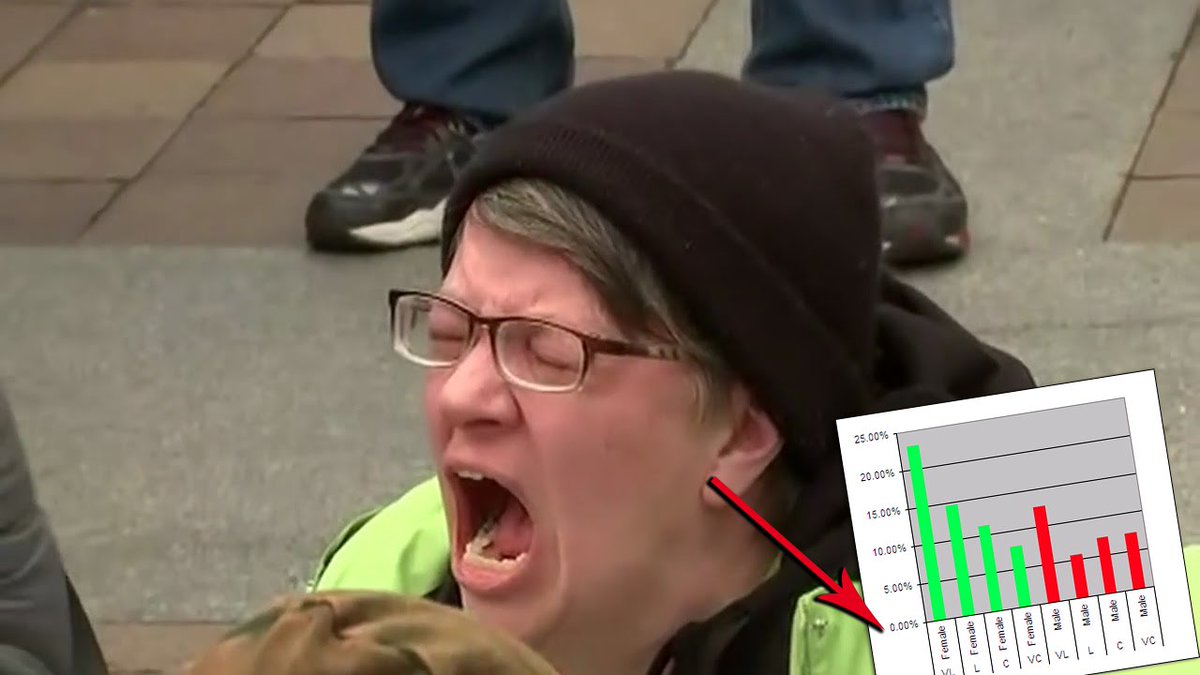 ( LouderWithCrowder ) Progressives have done a stellar job of making themselves out to be cuckoo. But now it looks like there's empirical evidence to back up the idea that leftists are mentally ill. Charts and all…
Political conservatism has been associated with dogmatism, intolerance of ambiguity or uncertainty, a personal need to achieve order, desire for structure and closure, integrative complexity, and fear of threat or loss. It has also been suggested that conservatism should be associated with high levels of anxiety, a major component of the personality trait Neuroticism. Intriguingly, the empirical link between ideology and Neuroticism suggests the relationship is actually between certain facets of liberalism and Neuroticism.

On the graph below, we see the major depression breakdown for the Very Conservative (VC), Conservative (C), Liberal (L), and Very Liberal (VL) cohorts.
Below, we see the rates of bipolar depression among our political cohorts. Again, we see elevations in the Very Liberals and Liberals, especially the females. Out of the 50 Very Conservative females that responded to our survey, none reported bipolar depression.