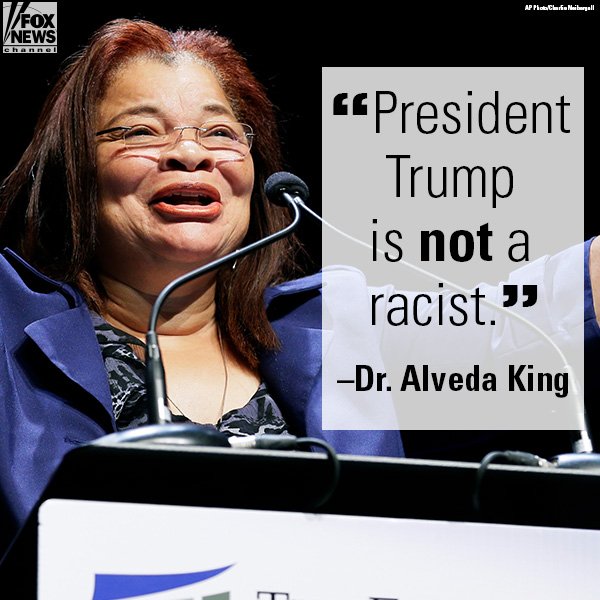 The Rev. Martin Luther King Jr.'s niece ripped accusations that President Trump is a "racist" for speaking in an off-color manner about third world countries.
Illinois Democratic Sen. Richard Durbin claimed Trump referred to Haiti and the African continent as a "s**thole," prompting critics to label the president a racist.
Dr. Alveda King said Saturday on "Fox & Friends" such claims about Trump are "outrageous."
She said that Trump has done excellent work in highlighting the important accomplishments of her uncle, including officially declaring his Georgia birthplace a national historic park.
"Racism is just a word that is being bandied about and thrown… at the president unjustly," she said. "President Trump is not a racist."