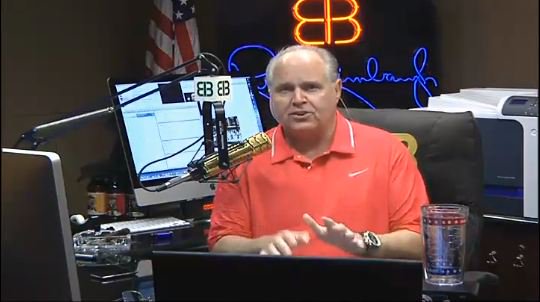 Rush Limbaugh on Roy Moore's accuser, Beverly Young Nelson, claim about being locked inside a car with Moore in 1977 where she thought she would be raped:
Cars began to be built with the child lock feature in the early eighties.
Transcript via DailyRushbo
LIMBAUGH: "Alabama Senate candidate Roy Moore is denying that he ever met the woman who on Monday accused him of sexually assaulting her in a diner parking lot in 1977 when she was an underage teenager, calling her allegations 'absolutely false,' despite his apparent signature in her high school yearbook. 'I can tell you without hesitation this is absolutely false. I never did what she said I did. I don't even know the woman.

[…]This is 1977? Somebody tell me: In 1977, were there child locks on the door? In other words, could the driver push a button that would make sure all windows and doors could not be opened? Was that present in 1977, because she says she couldn't get out. But did child locks…? Were they in 1977 vehicles. I'm trying to remember what I had in 1977. I had a Pontiac… Well, it was a pretty big Pontiac. The car I had didn't have them in there. But I didn't drive every car that's out there. You know, the button on the driver's side where you can flip it and nobody can open a door.

It's to protect kids from opening windows and doors when the car is moving. But if that wasn't present… (interruption) Child-locking mechanisms have been required since 19… (interruption) Contained…? (interruption) Okay. They've been in the automobile since the early eighties. They've been required, is that what you're saying? Required in automobiles since the early eighties? Cars have been built with the feature, not required. Cars began to be built with the child lock feature in the early eighties.

So it might be safe to assume that the door she was sitting next to she could have unlocked it, unless Roy Moore had a special custom lock called the female anti-escape lock on the passenger side of the front seat of his car. Well, she says she's being overpowered. His hands are around her neck. Isn't that right?