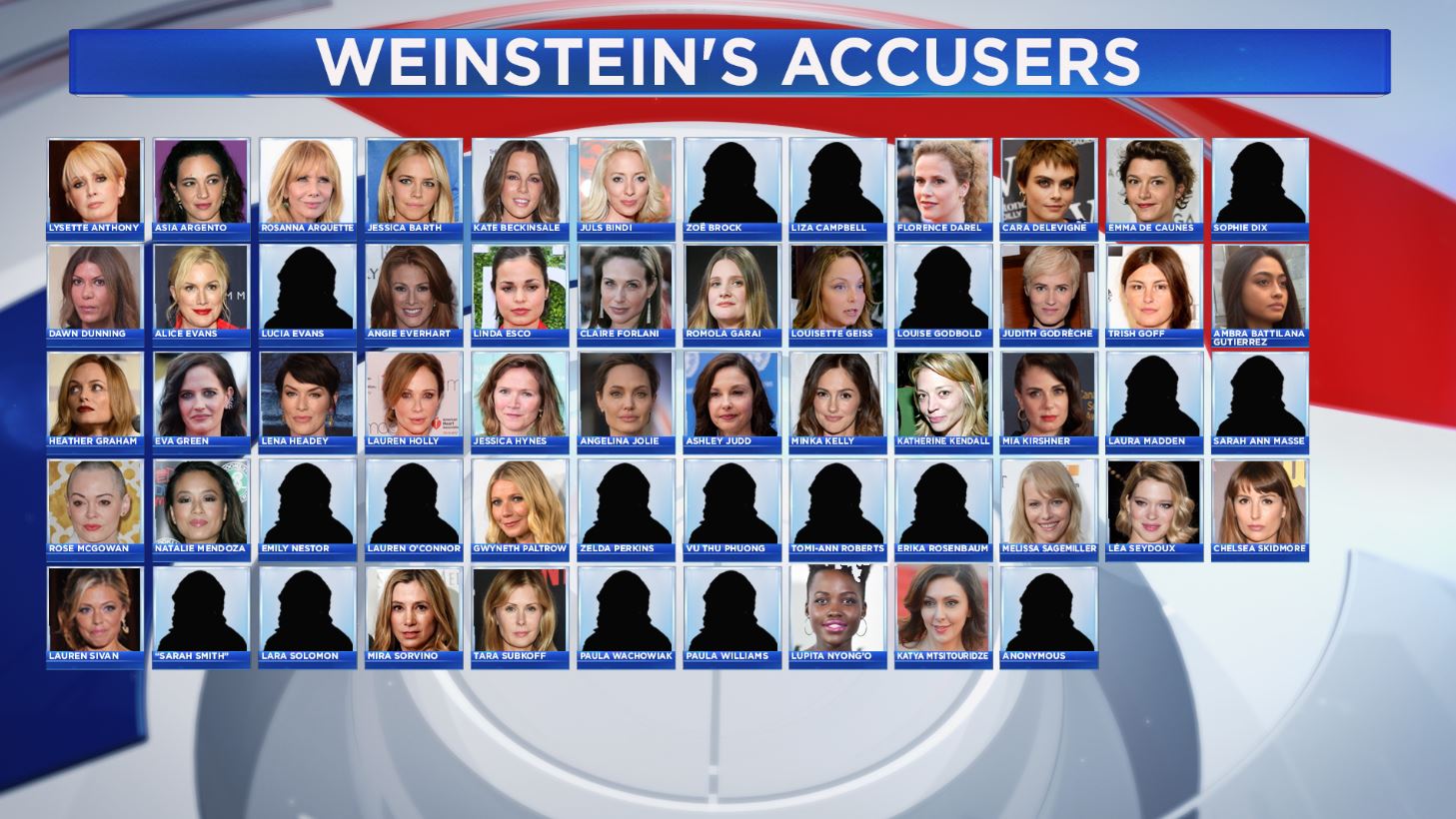 The liberals are fighting for equal opportunity rape!
Hollywood mogul Harvey Weinstein is  labeled a racist rapist because he "was going after only culture-certified "trophies". "In white Hollywood, there's a racially problematic "attraction question" which 'exclude black women from the the ideas of fuckability'
FROM Buzzfeed:
There's An Elephant In Harvey Weinstein's Hotel Room
Buried beneath the sickening story of Harvey Weinstein's abuse is another story — the problem of casting women by their fuckability — and who that leaves out.

 by BuzzFeed Senior Culture Writer Bim Adewunmi  
The elephant in the room in discussions about the alleged crimes and misdemeanors of Hollywood film producer Harvey Weinstein looks eerily similar to an elephant of the past. It is the Race elephant. And among the allegations, the question of race is one that we are not really looking to engage with, because it is knotty and gnarly. But it bears talking about, because there are black women in Hollywood, and not talking about it does us all a disservice.
In Hollywood, where both racism and sexism are rampant, what can look like a sort of mitigated blessing ends up highlighting another insidious problem in (the societal microcosm that is) Hollywood: Black women do not often come up for the kind of prestigious high-profile and award-winning roles that a producer with Weinstein's power could offer.
Looking at the list of women who have accused him of harassment and assault, it's clear he was going after not only culture-certified "trophies" but also those he felt he could suppress or control. Their fuckability was the currency he wanted, regardless of their consent. It's important to note whom Harvey Weinstein allegedly went after, and by extension, those he did not.
In an industry as white as Hollywood, the racially problematic "attraction question" is part of what reduces the shelf life of black actresses as a matter of course, causing many of them to get half as far in twice the time it takes their white counterparts. To be deemed "fuckable" is not the honor a certain kind of man (and woman) believes it to be, but the ideas of fuckability are entrenched, and they serve to exclude black women very early on in the conversation — while dooming the women who do go on to get the roles to gross sexual harassment or assault.
Read more: https://www.buzzfeed.com/bimadewunmi/lets-talk-about-black-women-in-hollywood-and-harvey?utm_term=.snoRB3A6j#.admnDJ3wM