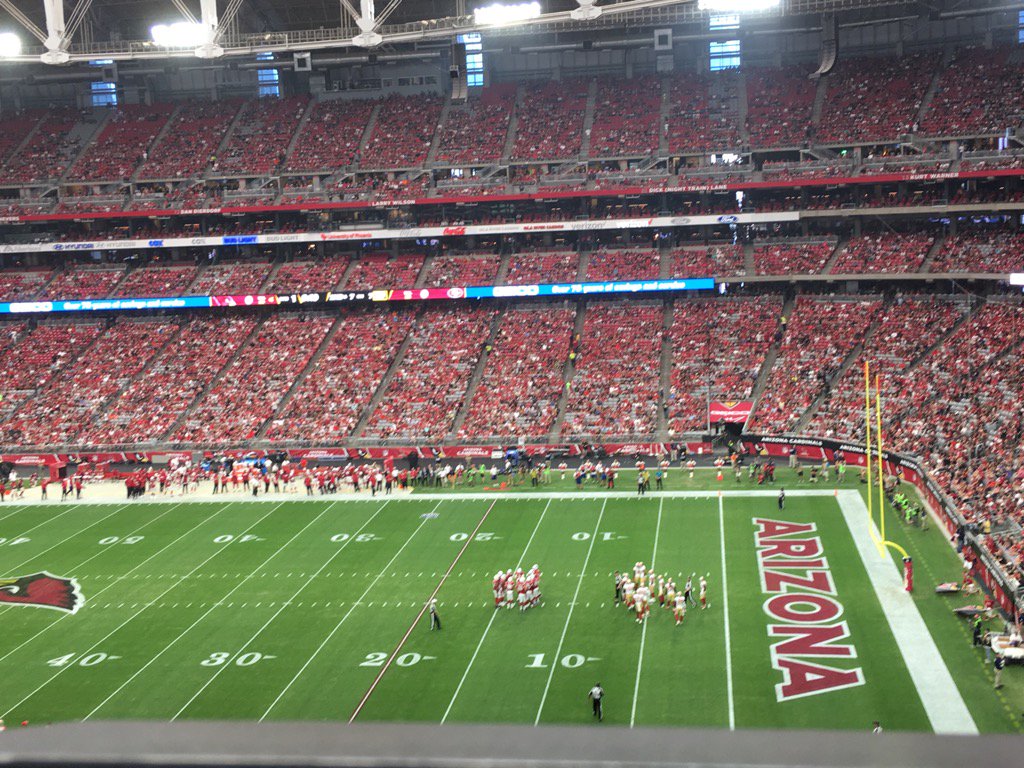 Angry NFL fans on boycott! Some have burned NFL gear , get refunds for their tickets, others have cancelled subscriptions to NFL programming, such as NFL Sunday Ticket. Result? Stadiums with lots of empty seats.
Hey NFL, don't bite the hands that made you millionaires. Since you want to politicize NFL with your national anthem protest, watch your fans doing their own protests against you – enjoy the sight NFL stadiums and their empty seats.
Photos below:
The San Diego Chargers played in front of a crowd that was well under capacity (27,000) for the StubHub Center.
Atlanta Falcons and the Buffalo Bills kicked off at Mercedes-Benz Stadium
At kickoff for today's Falcons game, most lower deck fans are disguised as empty seats
Atlanta, 10 minutes into 3rd quarter in a 14–10 game. Most seats empty. @NFL better get their crap together…
Lots of empty seats

Browns faced off against the Cincinnati Bengals