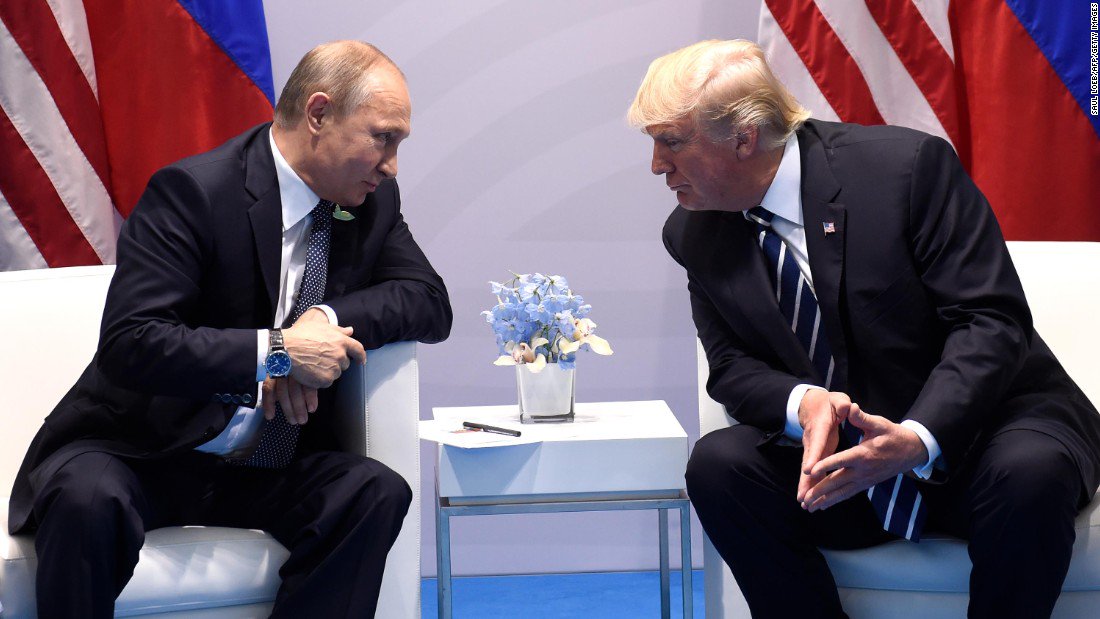 "There's no real reason for them to go back. I greatly appreciate the fact that we've been able to cut our payroll of the United States . . . We're going to save a lot of money."
Trump saw the bright side of Putin demanding US must cut its number of diplomats by 755 people. According to the president, ' We've been able to cut our payroll of the United States . . . We're going to save a lot of money'
Putin announced last month that the U.S. diplomatic mission in Russia must cut its staff by 755 personnel, saying that his government had lost patience that its relationship with the U.S. would improve.

The Russian president's decision came after Congress overwhelmingly passed new sanctions targeting Russia, Iran and North Korea. Trump reluctantly signed those penalties into law last week.

The sanctions against Russia were prompted by the U.S. intelligence community's conclusion that the Kremlin sought to interfere in the 2016 presidential election and sway the race in Trump's favor.

Putin has denied that his government was involved in the meddling efforts.