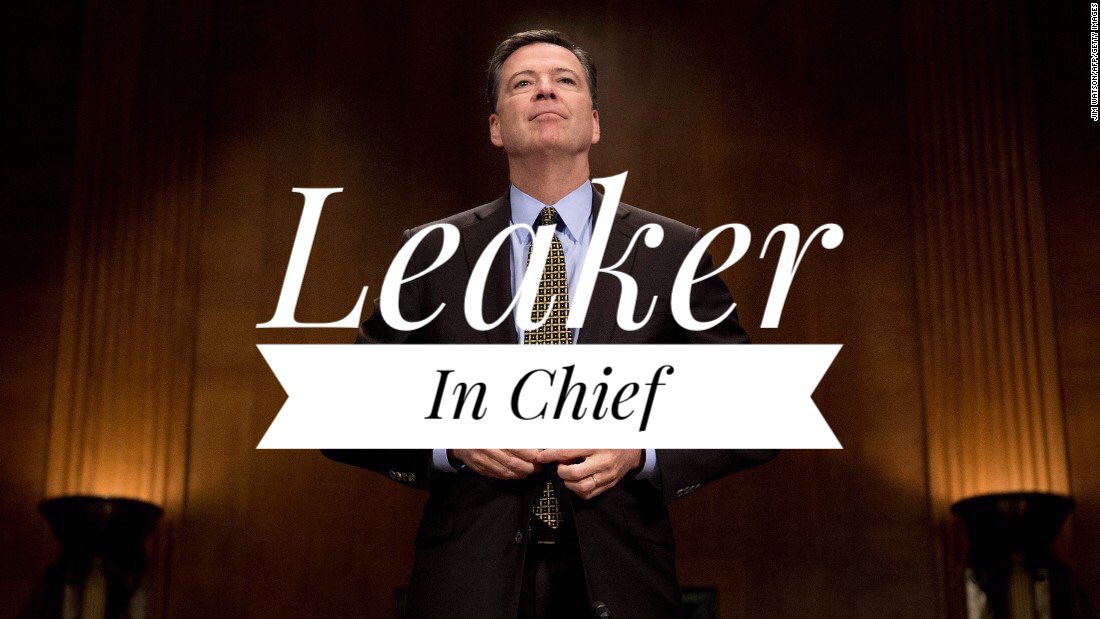 All James Comey's notes are property of the United States government and that he has absconded with them
President of Judicial Watch, Tom Fitton: "How is it the FBI allowed Mr. Comey to walk out the door with sensitive documents about President Trump? It is remarkable that we have to sue the FBI in federal court to get these answers about this scandal."
Washington D.C. – Conservative watchdog group Judicial Watch announced Friday that it filed a FOIA lawsuit against the Department of Justice for all non-disclosure agreements pertaining to the handling, storage, protection, dissemination, and/or return of classified information that were signed by or on behalf of former FBI Director James Comey (Judicial Watch v. U.S. Department of Justice (No. 1:17-cv-01624)).
Via Judicial Watch:
The suit was filed in the U.S. District Court for the District of Columbia after the Justice Department failed to respond to a June 13, 2017, FOIA request seeking "any and all non-disclosure agreements pertaining in full or in part to the handling, storage, protection, dissemination, and/or return of classified and/or sensitive information that were signed by or on behalf of former FBI Director James Comey."  Such records would include:

All SF-312 (Classified Information Nondisclosure Agreement) forms
All FD-857 (Sensitive Information Nondisclosure Agreement) forms
All FD-597 (Receipt for Property Received/Returned/Released or Seized) forms
All FD-291 (FBI Employment Agreement) forms
All Case Briefing Acknowledgement forms
Chris Farrell of Judicial Watch argued that Comey's notes are property of the U.S. government and that his house and office should have been raided after his stunning admission that he leaked contents of his memo to the media:
"This admission today is stunning. I would argue that Mr. Comey's notes are property of the United States government and that he has absconded with them. Frankly if I were Attorney General, about 20 minutes after his confession today in front of the Senate Intelligence Committee, Deputy U.S. Marshals would have raided his home and office. As well as Mr. Richman at Columbia Law School.

Those records and documents must be recovered. Mr. Comey had no business releasing them. It's an extraordinary admission on his part. It's lawless. We wonder why we have leakers in the government when the FBI Director is playing these little games for political points or because his tender ego is bruised. This is outrageous.

He took an oath to the Constitution and he's betrayed it in no uncertain terms."