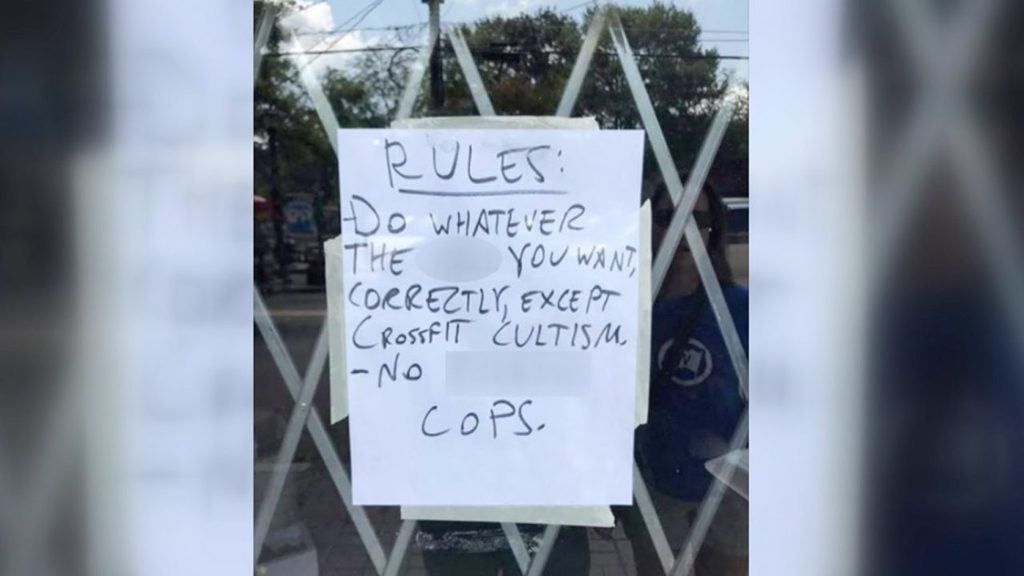 "We've had an explicitly stated 'No Cop' policy since we opened, and we also don't open membership to active members of the military"
That's the 'No Cop' policy by left-wing Jim Chambers, owner of the EAV Gym.
How about 'IGNORE any 911 calls from Jim Chambers' as equalizer policy from cops for this liberal wacko.
A shocking and vulgar sign about police officers has been posted in front of a local business in Atlanta. The sign could be seen from the street with the curse word blurred out, but the message is clear: It says no cops allowed.

An 11Alive News viewer emailed us the photo of the sign. He says he's a military veteran and was offended when he saw it outside the East Atlanta Village gym.

11Alive's Faith Abubey talked to the gym's owner, who is not making any apologies for putting up the sign.

"It was really just that the vulgarity in that sign, and that seems to bring it out for people," said Jim Chambers, owner of the EAV Barbell Club on Flat Shoals Avenue in the city's East Atlanta Village neighborhood.