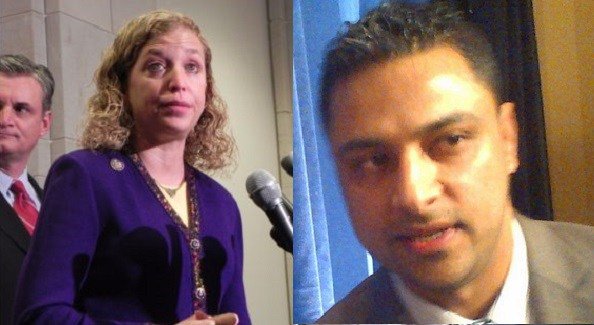 Pizzagate anyone? Imran Awan was a fan of several pedophile-centric YouTube channels – including one featured on Comedy Central's Tosh.0 program. Amran's lawyer complained that for months 'right-wing pizzagate media' have been targeting him with outlandish accusations.
iBankcoin.com reports:
Imran Awan, the long-time employee and friend of Debbie Wasserman Schultz – currently under investigation by the FBI and DC Capitol Police for a variety of alleged crimes unrelated to his Monday arrest (and whose lawyer oddly mentioned 'pizzagate' in a post-arrest statement), subscribed to YouTube channel "Seven Super Girls" – which has over 12 billion views, and features children performing in sexualized 'bits."
The Tosh.0 segment on SevenSuperGirls is here.
"At first glance, the Seven Super Girls YouTube homepage, arguably, looks like one's favorite porn site. Each under-18 girl has her own subchannel. To the unwitting, however, the site may look like girls dressed like girls, engaging in activities which girls enjoy — going to camp, hanging with friends by the pool, and playing dress up.

But to a pedophile, the site is a smorgasbord of smut, carefully crafted to serve as eye candy for adults and teenagers to indulge in their child-sex fantasies. After we clicked on the entire list of videos and selected to sort by most popular, it became clear to us at The Free Thought Project, the videos are in no way innocent."
 Before any accusations surfaced, Awan's lawyer publish a statement and mention Pizzagate