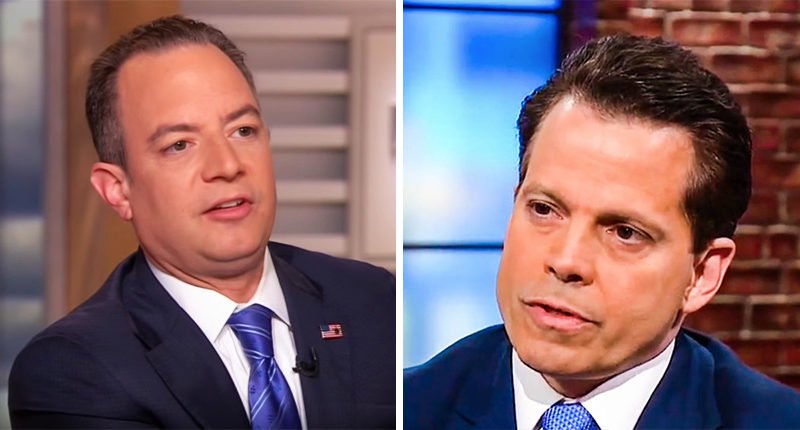 ( Breitbart ) The White House's new communications director, Anthony Scaramucci, Tweeted on Wednesday evening that he believes the leak of his financial disclosure form is a "felony" and that he will be contacting the FBI and Justice Department seeking an investigation.
In the Tweet, Scaramucci tagged White House chief of staff Reince Priebus and included a hashtag: "#swamp."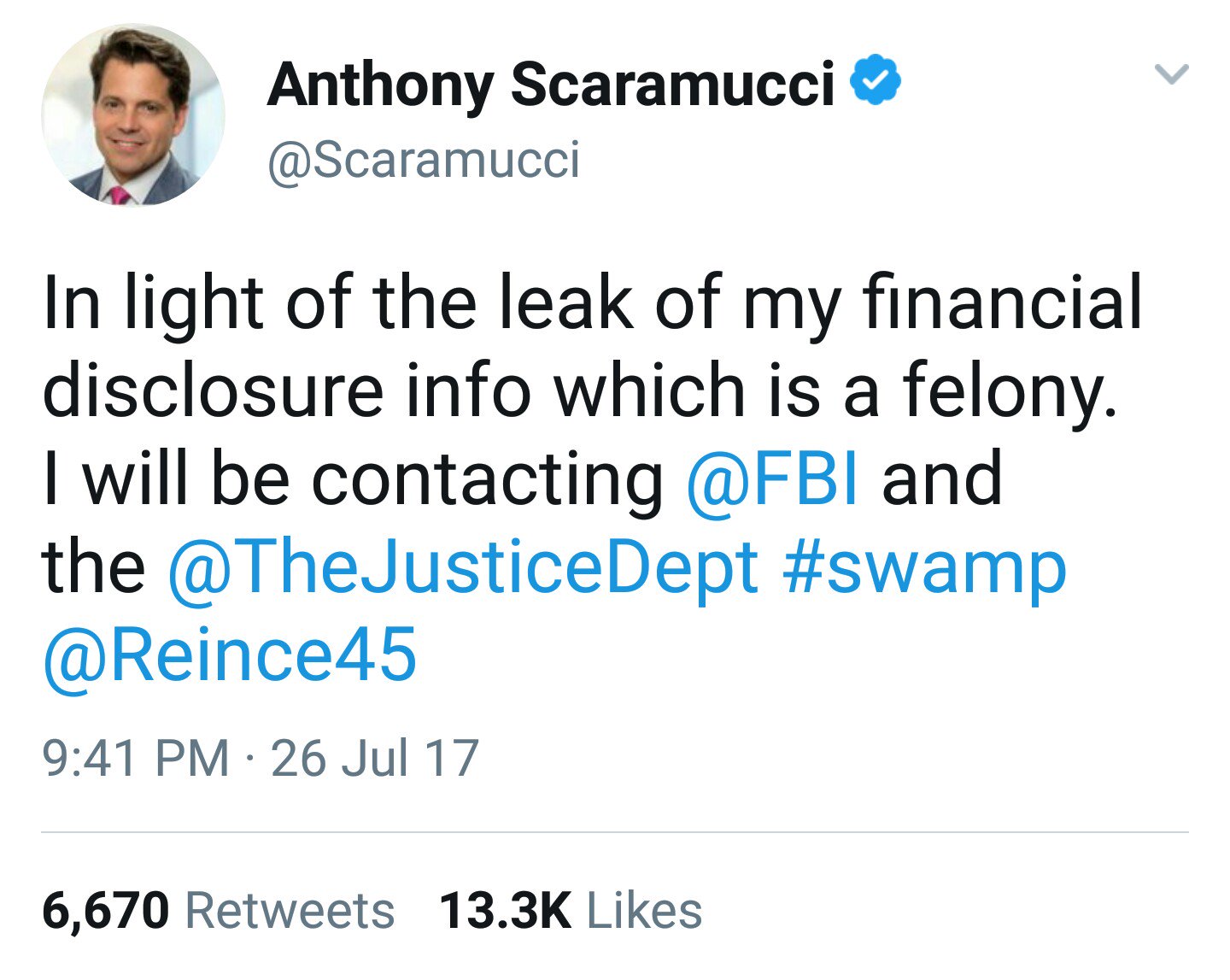 Politico's Lorraine Woellert wrote late Wednesday:
The incoming White House communications director earned $4.9 million from his ownership stake in SkyBridge in addition to more than $5 million in salary between Jan. 1, 2016, and the end of June, when he joined the Export-Import Bank, according to a financial disclosure filed with the Office of Government Ethics.The disclosure form hasn't been previously reported.
According to the Politico report—which Josh Dawsey of Politico's White House team contributed to—Scaramucci also has a number of high-worth assets. Woellert goes on:
In his disclosure, Scaramucci listed assets worth as much as $85 million. He has several real estate investments, including single-family rental homes on Long Island. A minority stake in the New York Mets is worth as much as $5 million. He also is an investor in Juice Press, a chain of snack and smoothie shops in the Northeast. Scaramucci earned $200,000 in income from a majority stake in Hastings Capital Group, according to his financial disclosure. That ownership share also will be sold as part of the SkyBridge deal with RON and HNA. As a contributor to Fox News, Scaramucci earned about $88,000, according to his financial disclosure. He has three mortgages with U.S. Bank for a total liability of $2.5 million to $7 million.
Scaramucci's decision to tag Priebus in the Tweet has set off a firestorm on Twitter and among some members of the media.
Read more: Scaramucci Tags Priebus in Tweet Blasting 'Felony' Leak of Financial Disclosure Form