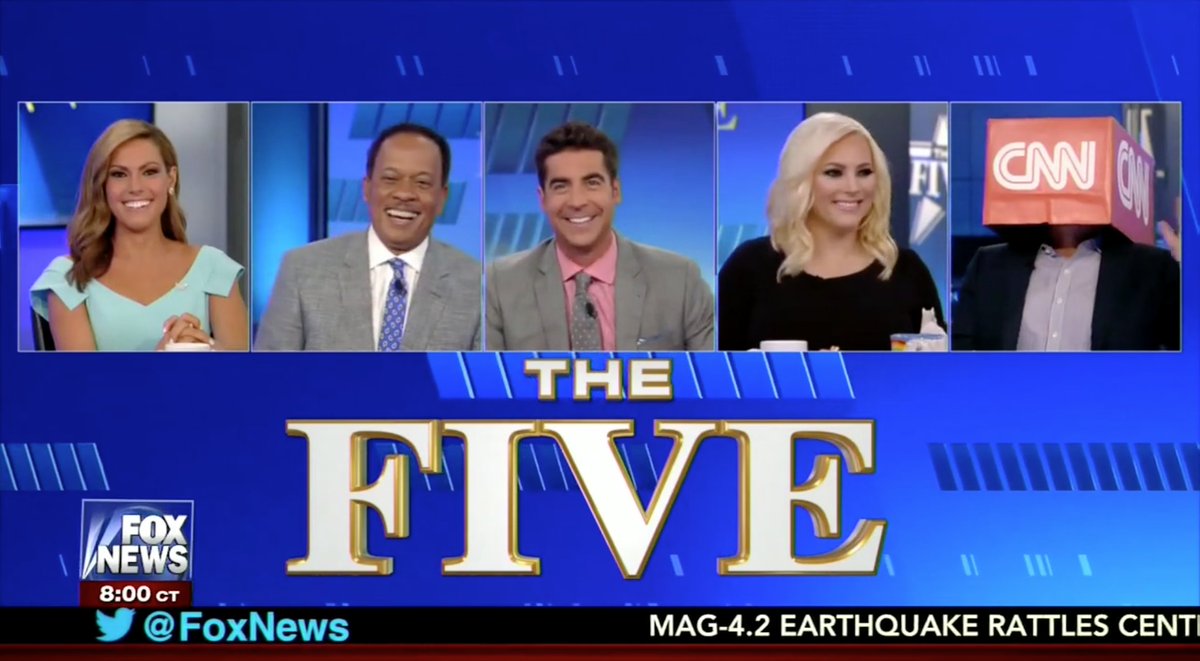 Wish it's Halloween so Americans can wear a CNN red box on the head just like what Greg Gutfeld of 'The Five' did on Friday.
'The Five' co-host  Greg Gutfled puts on a red box that said "CNN" just like the memes  that came out during CNN's doxxing scandal   and viral Trump-CNN wrestling video.
CNN is not only America's official fake news network, the top choice for  memes, but it's now also becoming the latest fashion accessory. Thanks Greg!