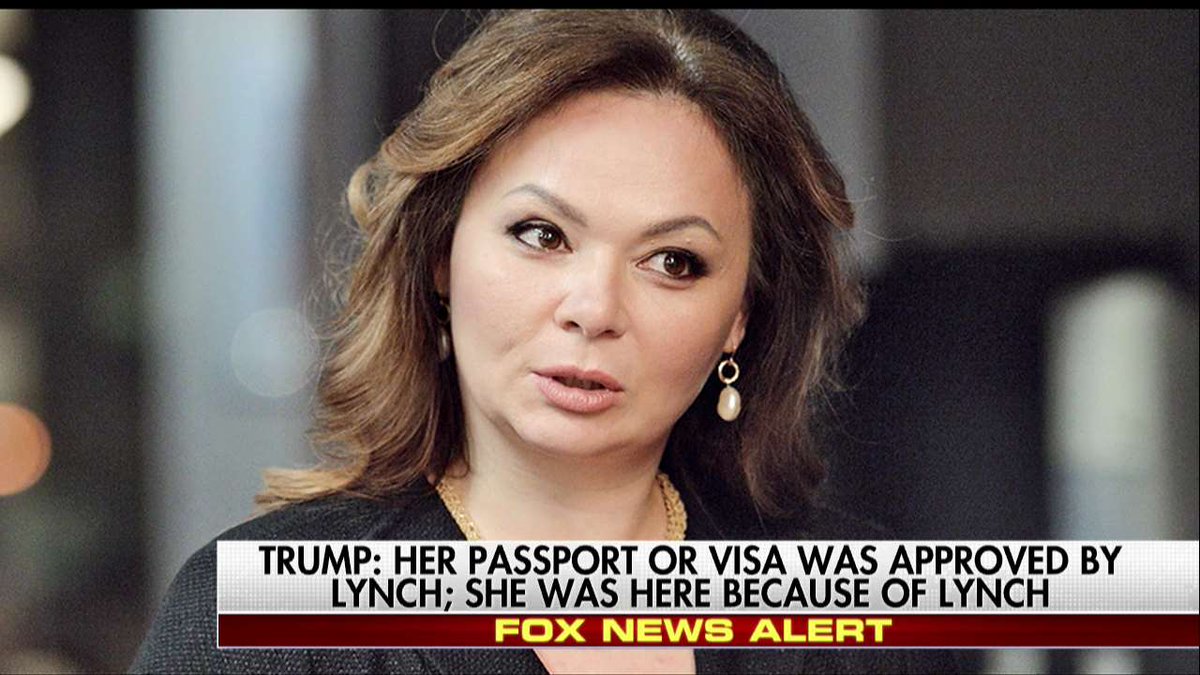 It's imploding! The collusion story about Russian lawyer Natalia Veselnitskaya meeting with Donald Trump Jr. June 2016 is a belly flop. She is now facing her own controversy after it's revealed the Russian plant actually worked with the Democrats for years and got her special visa to stay in US is courtesy of Barack Obama's AG Loretta Lynch.
From Breitbart:
The Daily Caller News Foundation Investigative Group revealed on Wednesday that California Rep. Ron Dellums was a hired lobbyist for Veselnitskaya.
According to a Washington Post story, she worked for years on a case with Glenn Simpson, the founder of Fusion GPS, a firm that produced a widely discredited dossier against Trump.
She also worked with Christopher Cooper, the founder and CEO of Potomac Square Group, which has had Democratic clients including California Government Jerry Brown, Democratic presidential nominee Howard Dean, and Joe Trippi, according to the Daily Caller.
And it was Obama's Attorney General Loretta Lynch that granted her an extension in late 2015 to stay in the U.S. after her visa was due to expire, under "extraordinary circumstances" related to defending a case in New York, according to The Hill. She was granted an extension through January, but it's not yet clear how she was able to be in the U.S. in June 2016, when she met with Trump Jr., and again January 2017.
Four days after her meeting with Trump Jr. on June 9, 2016, she was in Washington, D.C. for a movie screening of an anti-Magnitsky Act film at the Newseum with at least five congressional staffers and State Department officials, according to The Hill.
The next day she attended a House hearing, sitting in the front row behind Obama's former U.S. Ambassador to Russia Michael McFaul, who was testifying, according to photos of the hearing. McFaul has taken to Twitter to claim that Republicans placed her there, apparently next to his family members, and has denied any meetings with her.
Around that time, Veselnitskaya also attended a dinner with the chairman of the House subcommittee overseeing Russia policy, Rep. Dana Rohrabacher (R-CA), and about 20 other guests, according to the The Hill. Rohrabacher said he believed she and Dellums were there lobbying other lawmakers to reverse the Magnitsky Act.
Read more: Russian Lawyer Who Met with Trump Jr. Worked with Dems for Years