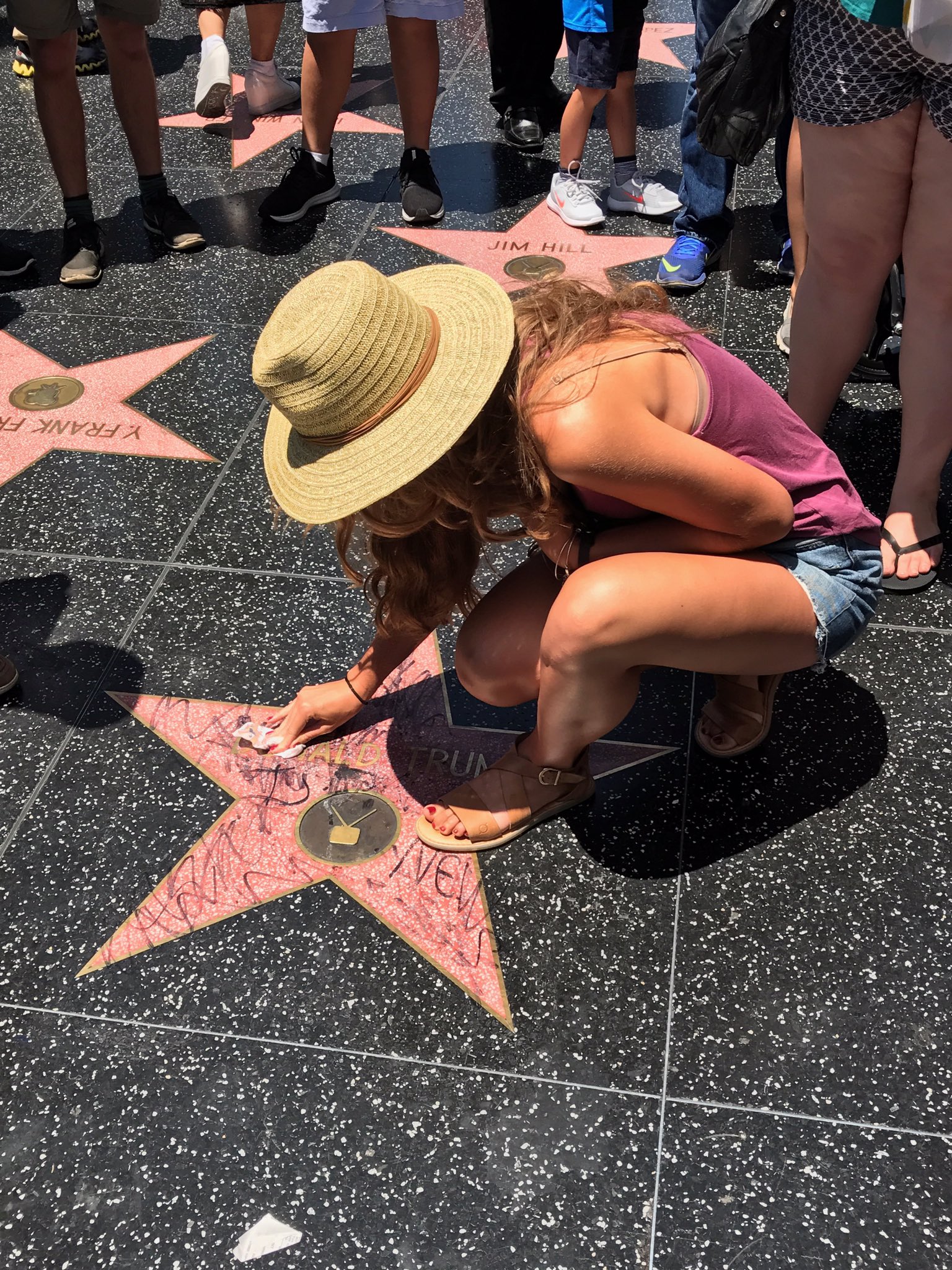 So nice! Trump supporter Makenna stopped to clean President Trump's vandalized Hollywood Star as sign of her showing respect to the President.
Stopped to clean @realDonaldTrump Hollywood Star. Nothing but respect for MY President. #RaisedRight
Thank you very much girl 🙂 Your story deserves to go viral.
From the angry left side of America, expect to see vandalism, spitting and all kinds of left-wing mental disorder.