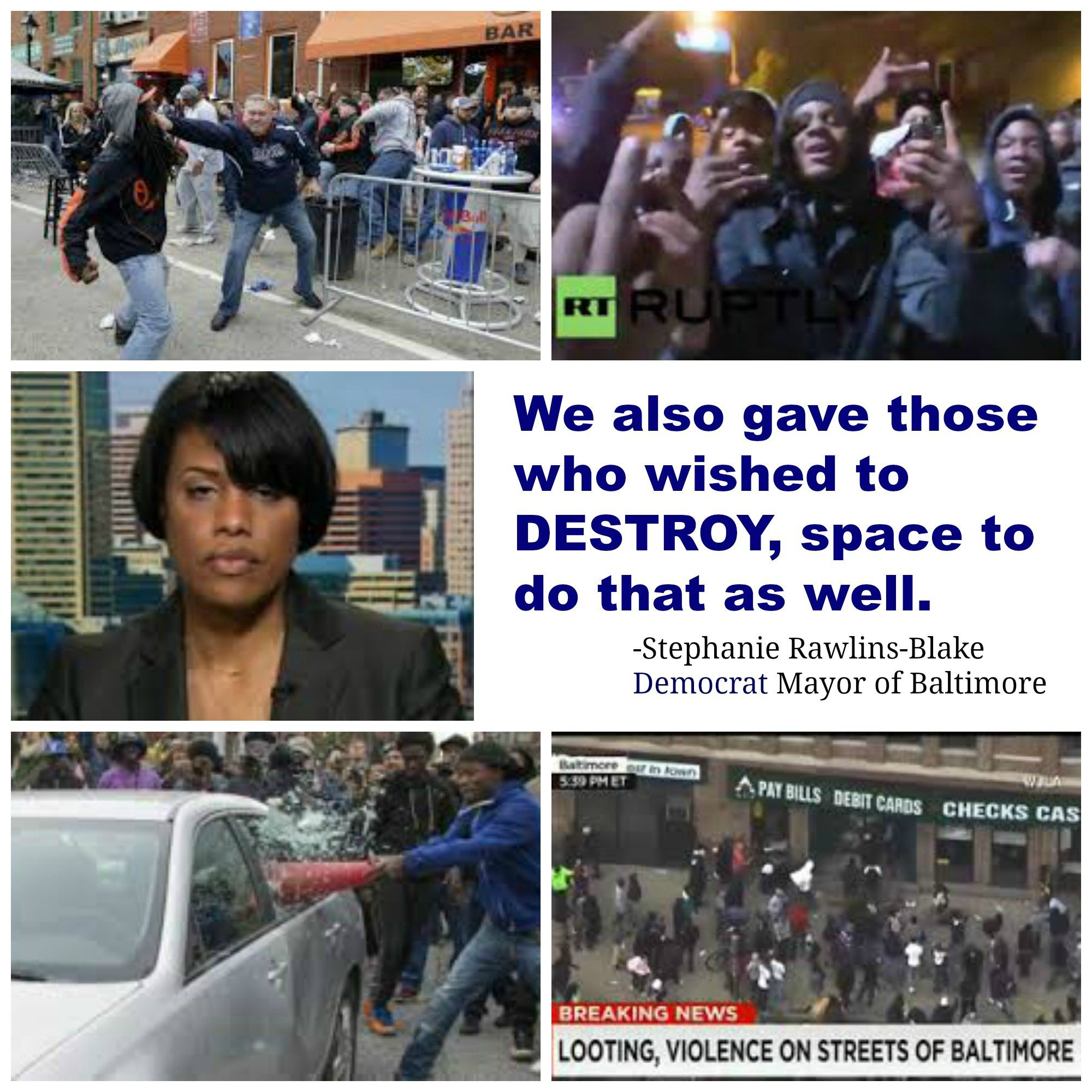 Following the death of Baltimore resident Freddie Gray while in police custody, the riots in Baltimore that ensued left businesses looted and destroyed. Worse, police were ordered to stand down while all rioting and destruction occurred.
Now, dozens of businesses are striking back at the city by filing a lawsuit over the loss of their business — something they lay squarely at the feet of Baltimore's government, WJZ reported.
Former mayor Stephanie Rawlings-Blake as well as current mayor Catherine Pug are both named in the suit. Rawlings was the mayor at the time of the riots, and was widely criticized for her horrendous response to the riots.
"We also gave those who wished to destroy space to do that as well," she said in the aftermath of the attack, leading to widespread outrage among store owners who lost everything.
"The City failed them when they adopted a policy of restraint and issued stand-down orders, caring more about the public perception that they feared would result with increased police presence than preventing what were clearly preventable riots," the lawyer for the businesses suing the city said.
WBAL-TV reported that the lawsuit asks for compensation for the damages, but does not list a specific dollar amount. It is unclear if a specific amount will be asked for at a later date as the lawsuit progresses.
The Baltimore Sun reported that the court filing is over 700 pages long, and lists in great detail exactly what happened to the roughly 60 businesses that are part of this lawsuit.
Read more: Riot-Destroyed Businesses Drop Massive Legal Bomb on the City of Baltimore