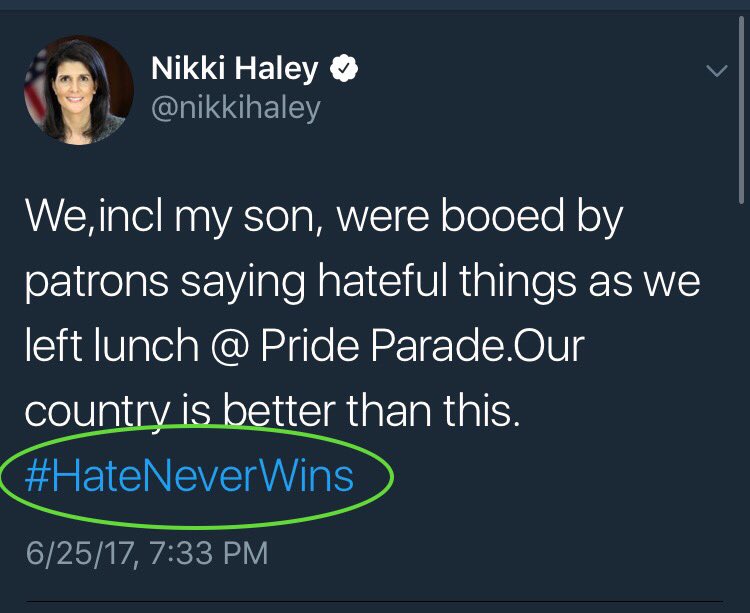 The always rude and intolerant left!
U.S. Ambassador to the United Nations Nikki Haley said Sunday that she and her family were booed leaving a New York City restaurant during the city's Pride Parade.
Haley tweeted that patrons also said "hateful things" to her family, noting that she was with her 15-year-old son Nalin.
In November 2013, Haley opposed a federal lawsuit challenging an amendment in South Carolina's constitution that banned same-sex marriage.
"The citizens of South Carolina spoke … spoke something that I, too, believe, which is marriage should between a man and a woman," Haley said at the time. "I'm going to stand by the people of this state, stand by the constitution, I'm going to support it and fight for it every step of the way."