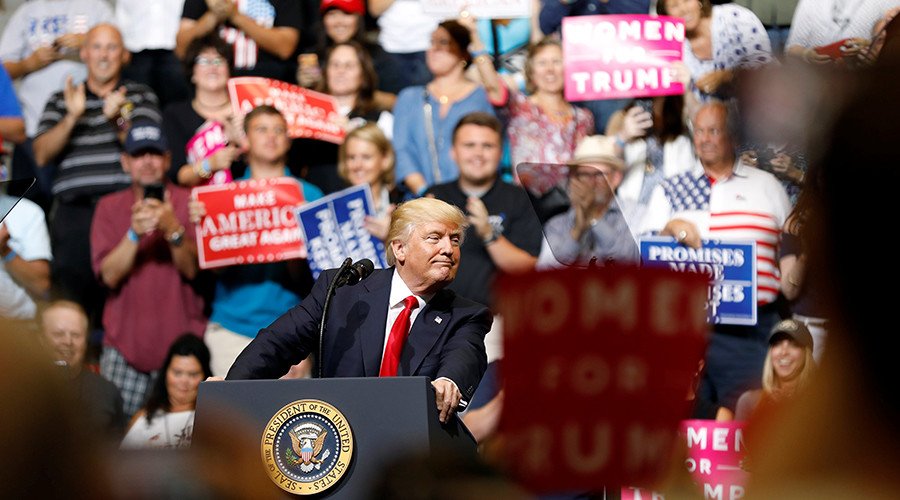 Protesters blew whistles as President Donald Trump started talking  about Rep. Steve Scalise (R-LA) at a packed rally in Cedar Rapids, Iowa Wednesday evening.
"I'd also like to take this moment to send our thoughts and prayers to our courageous friend, somebody that I've gotten to know very well, Steve Scalise, and everyone recovering from the assault…(loud whistles blow)…Never fails. Never fails." (Scalise was reported Wednesday to be upgraded to fair condition and beginning rehab.)
The crowd booed the protestors in response.
"Never fails," Trump reacted.
As the protestors were being escorted out, the crowd began chanting "USA! USA!"
"And we love our police!" he exclaimed, causing the crowd to cheer.
Trump continued with his remarks about Scalise, saying, "We're praying for you, we're pulling for you, you have our absolute support and our deepest admiration."
President Trump also expressed gratitude to the Capitol police officers who saved many lives at that Congressional Baseball practice shooting.