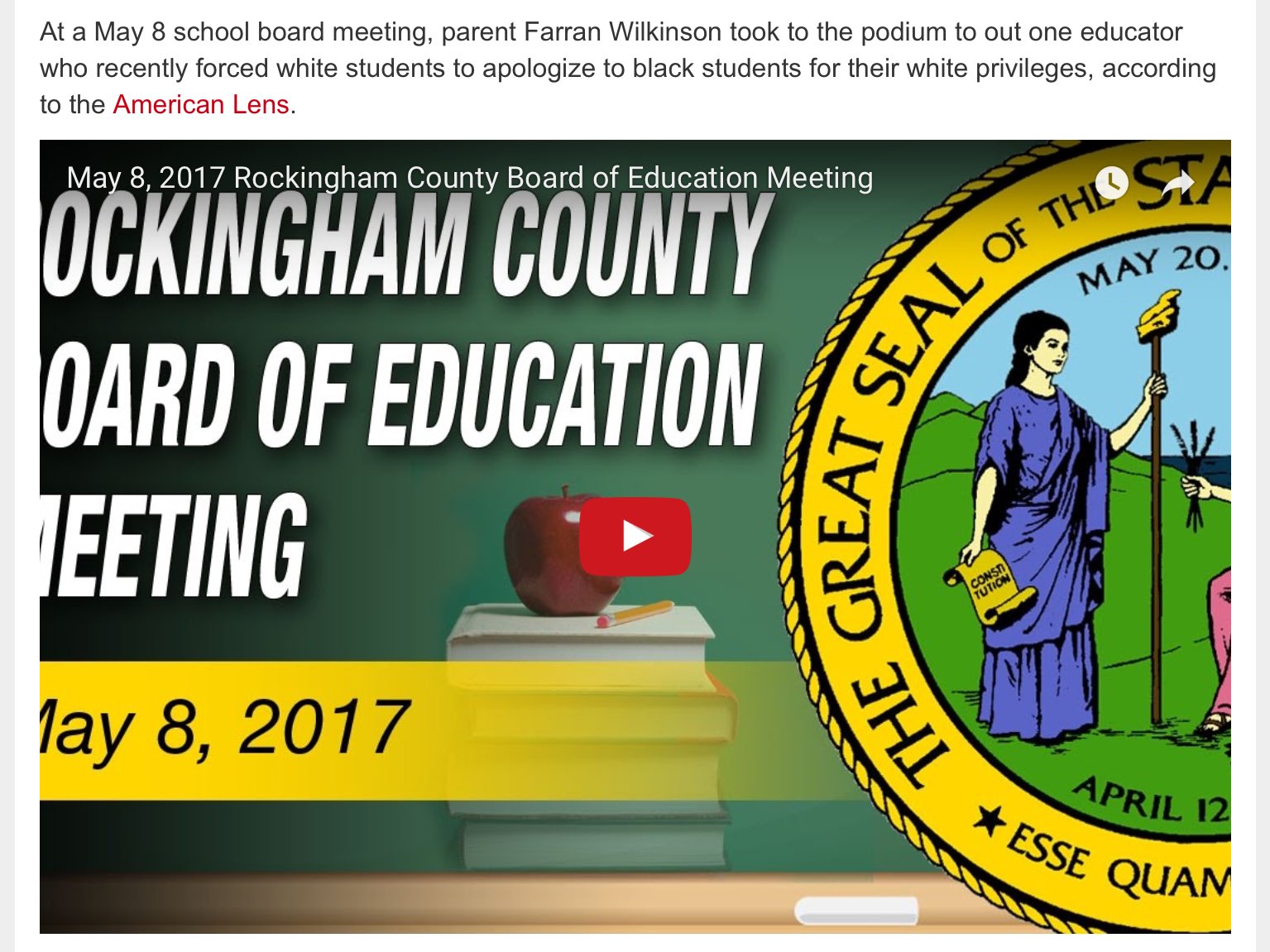 Unhinged! Tarsha Clarke, a 6th grade English Language Arts black teacher, allegedly forced white students to stand and apologize for their "white privilege" at Western Rockingham Middle School in  North Carolina.
"[The teacher] caused some of her students to stand up and apologize to other students based on their inequal [sic] opportunities of education," Farren Wilkinson said.
American Lens was also told by one parent that the incident was more specific than Wilkinson stated.
According to that parent, [the teacher] forced her white students to stand in front of the class and apologize to the minority students for their "white privilege."
American Lens contacted Stephanie Wray, Principal of Western Rockingham Middle School, [and] asked for comment the alleged white privilege [the] incident […]
Wray indicated no such incident happened.
"In regard to your additional requests, I can not [sic] speak on any individual, however any allegations brought to our attention are investigated thoroughly and proper disciplinary action is taken if needed. Again, I can not speak regarding specific individuals due to personnel law, however the particular incident you asked about was unfounded to happen at our school," wrote Wray.
Principal Wray's response appears to be the district standard for The College Fix received the exact same answer after contacting Rockingham spokeswoman Karen Hyler.