American student Otto Warmbier, 22, has died days after he was released from captivity in North Korea. He was surrounded by family members at the time of his death, hospital officials said.
While Otto's father, Fred Warmbier, thanked President Trump for bringing back their son, he slammed former president Barack Obama for their handling of the situation where they were told to keep quiet about his captivity.
Otto's father noted he was never granted a face to face interview with former President Obama.
Warmbier's father spoke at a press conference:
FRED WARMBIER: When Otto was first taken, we were advised by the past administration to take a low profile while they worked to obtain his release. We did so without result. Earlier this year, Cindy and I decided the time for strategic patience was over.

We made a few media appearances and traveled to Washington to meet with [Deputy Assistant Secretary of State for Korea and Japan] Ambassador Joe Yun at the State Department.

It is my understanding that Ambassador Yun and his team, at the direction of the president aggressively pursued resolution of the situation.

They have our thanks for bringing him home.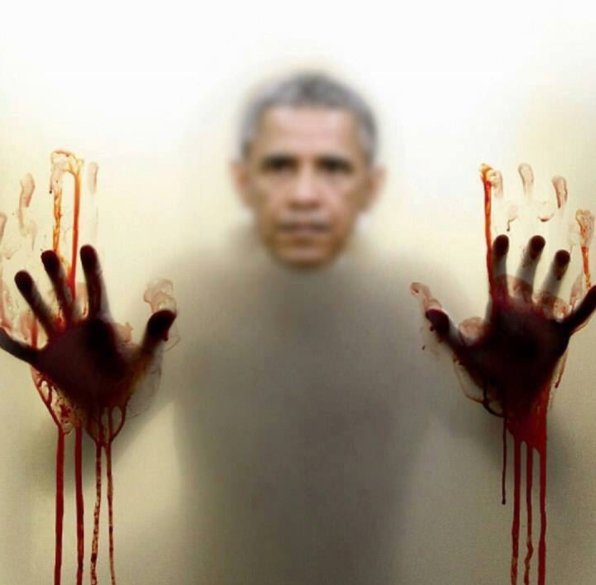 When a reporter asked Otto's father if he felt President Obama could have done more he was quick to reaffirm that notion saying:
"I think the results speak for themselves. We've been to Washington, D.C. over a dozen times. We met everyone in the past administration from John Kerry to the Swedish ambassador, Sternloff, who lives in Pyongyang. He came in town, we met his aide when he came in town. We've met our senators, our congressmen. We've worked with Governor Richardson," he said, referring to former New Mexico Governor Bill Richardson, who also served as U.S. ambassador to the United Nations. Those were our efforts. We relied on this false premise that they would treat Otto fairly and would let him go. Otto was held as a war criminal.

They termed his confinement as a war criminal. We did what we could. We tried to stay low. We were advised that it was important that you don't upset the North Koreans. We followed that logic. There came a time that that doesn't seem to have any impact. So we went public with an interview on Tucker Carlson's show, and then did a couple of written pieces, and then very quickly we have Otto home."
Fred Warmbier thanked both President Trump and Ohio Senator Rob Portman for helping them get their son back to the United States. He talked over the phone with the President and said the President was primarily focused on how the family was doing.
"It was a really nice conversation. It was kind, and it was, 'Are you taking care of yourself?' and 'We worked hard, and I'm sorry this is the outcome.' He told me a little bit about Secretary Tillerson and Joe Yun, and they teamed up and made things happen. He was very candid. It was a nice conversation. To be honest with you, I had avoided conversations with him, because to what end?" he added.
President Trump also slammed North Korea's "brutal regime" Monday after Otto Warmbier's death:
 "Lot of bad things happened," Trump said during a White House meeting with technology CEOs, "but at least we got him home to be with his parents."

"It's a brutal regime," Trump went on, "and we'll be able to handle it."
Warmbier had been sentenced to 15 years of hard labor in North Korea after officials there said he took a propaganda banner from a hotel in early 2016. His tour group was leaving when authorities detained Warmbier. He was released by the communist regime in a coma last week.
SOURCES: